Google Chrome has a hidden text adventure game
A text-based adventure game set on the Google campus has been discovered inside the technology giant's web browser, Chrome.
Spotted by Reddit users, the game can be accessed by typing "text adventure" as a search on Google and then opening the browser's javascript console.
Pressing Ctrl, Shift and I opens the window, from which users are asked if they want to play a game.
Replying yes sees them presented with a warning message about not pasting personal information into the window, before the text of the game itself appears beneath.
Playing as the letter G at the start of the Google logo and using a range of basic direction and action command words, players must search the Google campus for their friends – the rest of the letters in the name.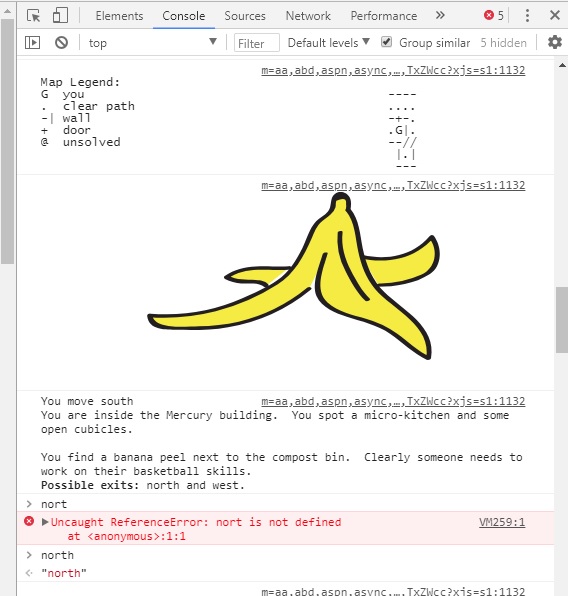 Before appearing in the Reddit thread, some users of the forum noted that it had not previously appeared on the list of Google easter eggs on Wikipedia, suggesting it was a relatively new discovery. It has since been added to the list.
The discovery comes in the wake of the technology firm publishing a list of some of its best easter eggs to tie in with the firm's 20th birthday, which was celebrated during September.