You need to see this 3D art exhibition in Japan
An art exhibition showing hyper-realistic 3D drawings is pulling in the crowds in Japan and these incredible photos show why.
The exhibition, showcasing work by Japanese artist Masashi Hattori, is at the Kawasaki City Museum.
Visitors are encouraged to take pictures with the artwork, inserting themselves into the scenarios Hattori has created.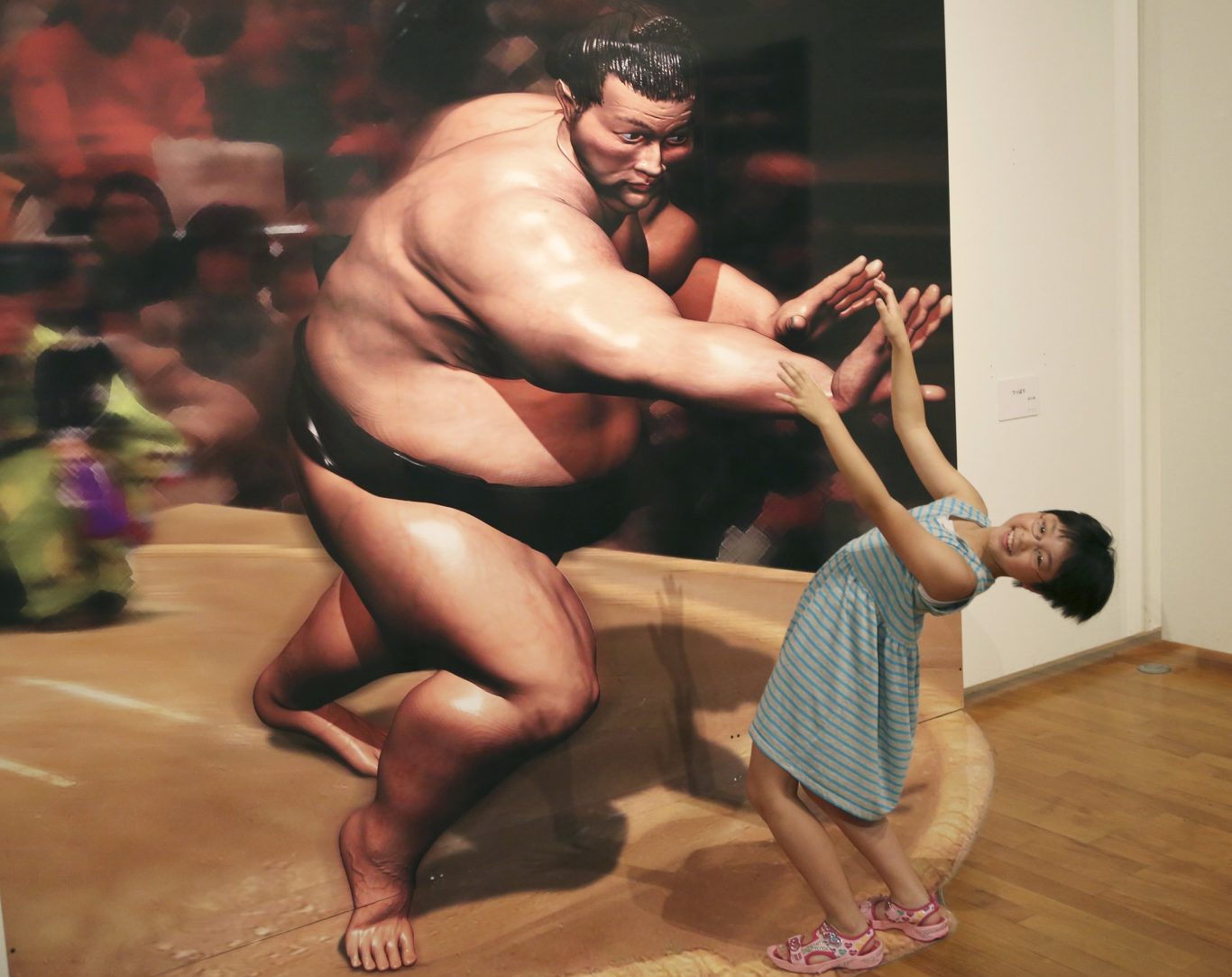 While some of the pictures are amusing, others feel slightly disturbing, including a skeletal man gripping the ankles of unsuspecting visitors and a baby being fed.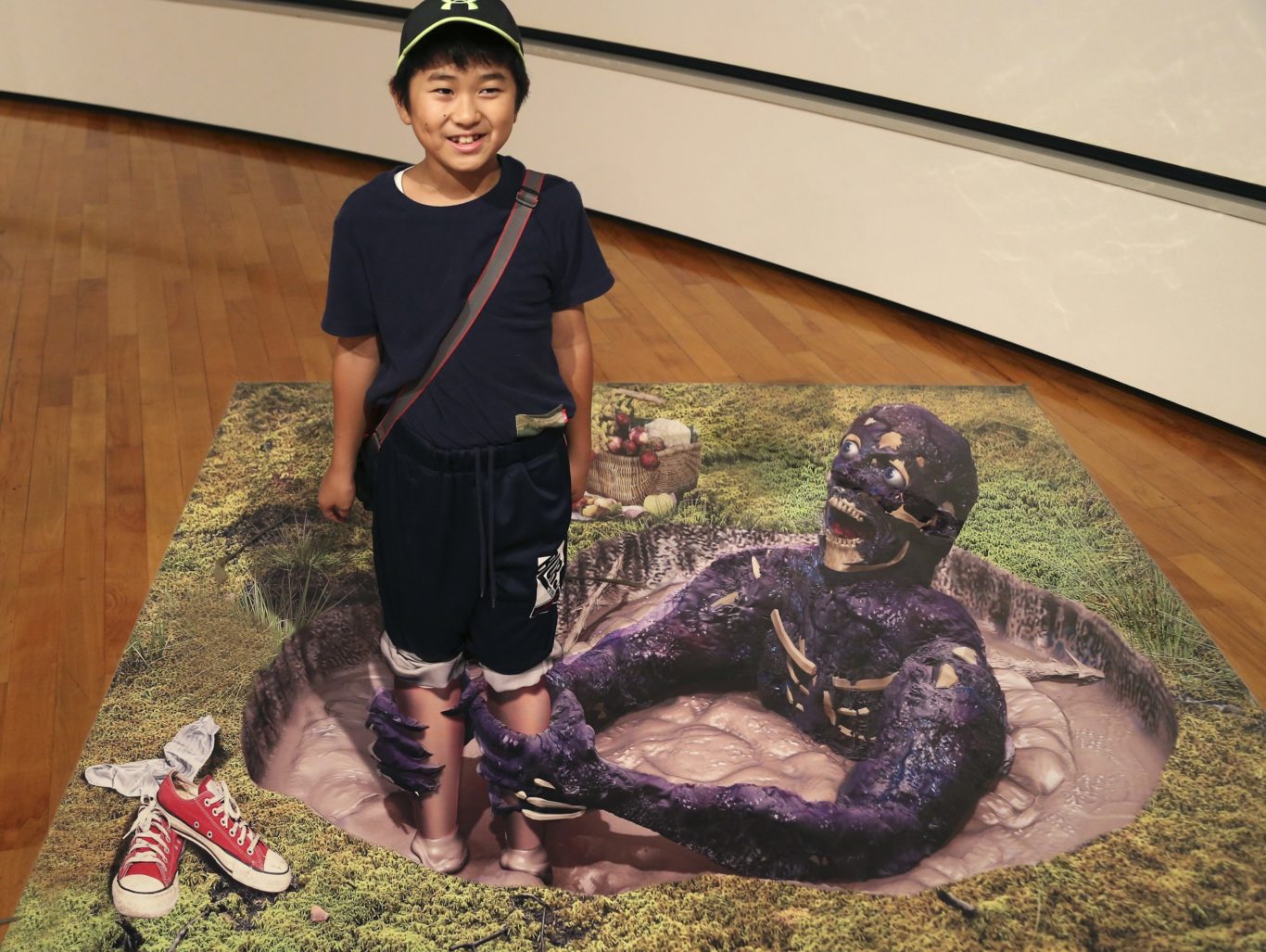 The exhibition also includes the contemporary karakuri mechanical toys of Minoru Takahashi.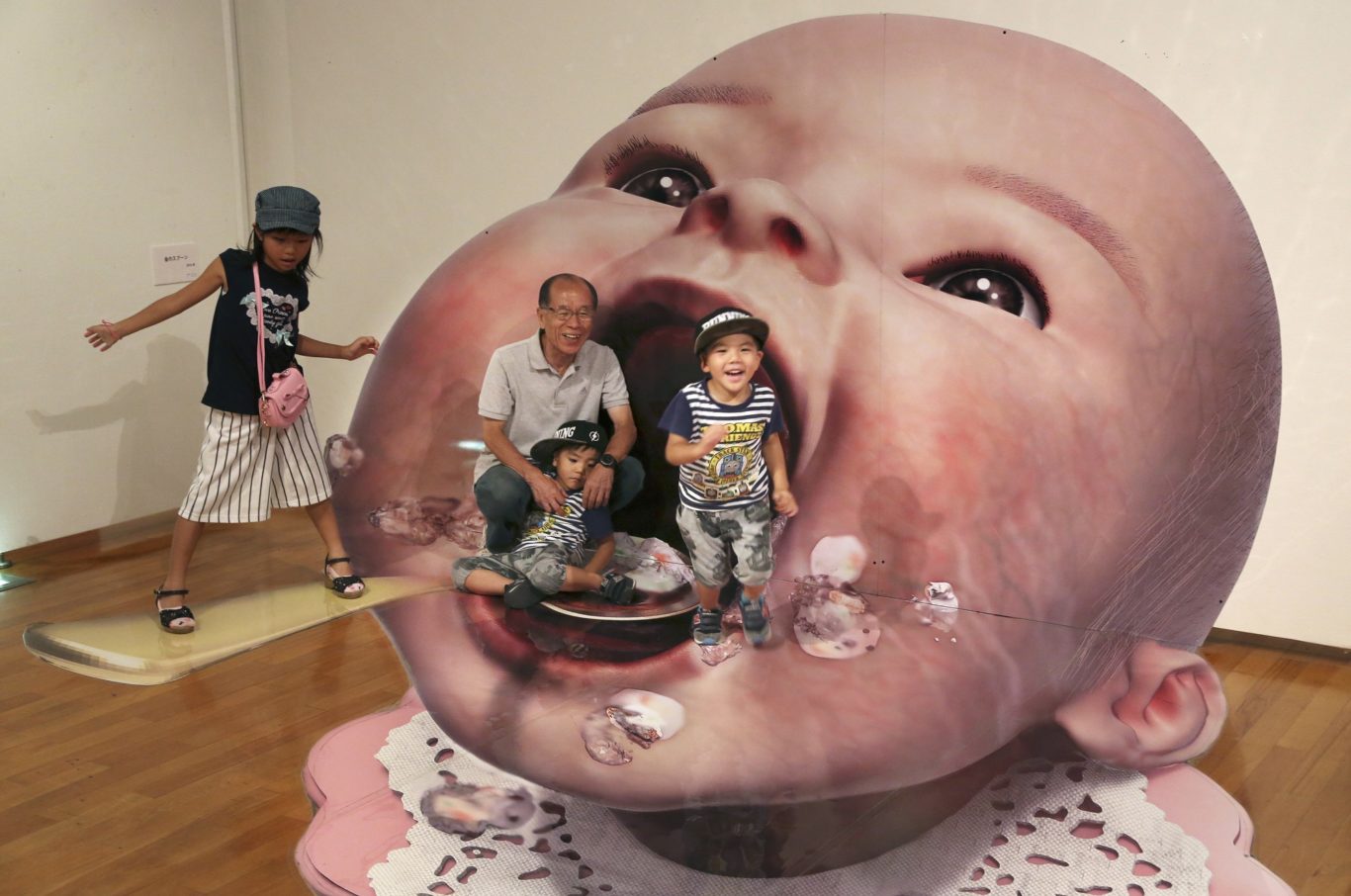 (Koji Sasahara/AP/PA)
Those planning a visit to the Kawasaki City Museum will have to be quick to see the works of Hattori and Takahashi – the exhibition will close on August 20.