Death toll soars to 11,300 after flooding in Libyan coastal city of Derna
The Libyan Red Crescent said that the death toll from floods in Libya's eastern Libyan city of Derna has soared to 11,300, as search efforts continue.
Marie el-Drese, secretary general of aid group, told the Associated Press by phone that a further 10,100 are reported missing in the coastal city.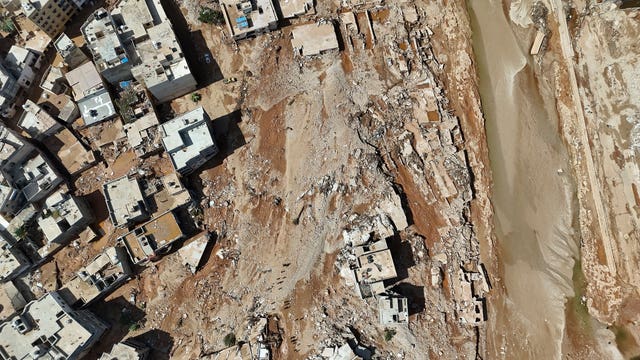 Storm Daniel caused deadly flooding in many eastern towns, but the worst-hit was Derna.
As the storm pounded the coast on Sunday night, Derna residents said they heard loud explosions when the dams outside the city collapsed.