UK: Critical for Libya's rival factions to work together after deadly floods
Britain hopes Libya's warring factions join together in "common cause" after thousands of people died following flooding in the east of the country.
Foreign Office minister David Rutley said it is "critical" the country's two rival governments work with each other to ensure funds and support reach people in need.
Storm Daniel caused deadly flooding in many eastern towns but the worst hit was Derna.
Responding to an urgent question from Labour, Mr Rutley told the House of Commons: "The eastern administration officials on Wednesday reported the death toll had risen to at least 5,300 and this morning newspaper reports suggest Derna's mayor has said the number could reach 20,000."
He said the UK Government "stands ready to offer further assistance" as it awaits more details from the United Nations, with support worth up to £1 million already announced.
Mr Rutley added: "This support needs to reach the people that are affected. Too often in various countries there have been blockages in getting support to the front line.
"I think it's encouraging to hear, as I understand, that the two groups in Libya are working together or at least talking.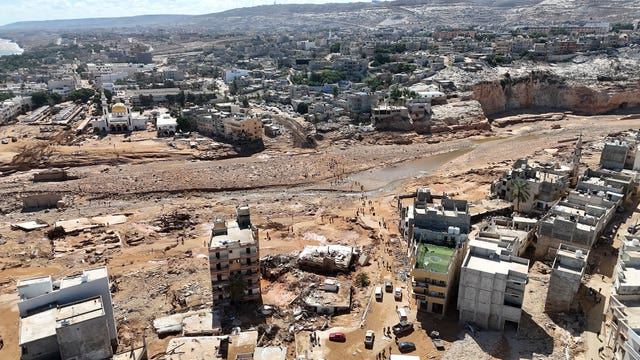 "That's going to be critical to make sure that there's a flow of funds and more importantly the support that is provided on the ground."
Conservative MP Ian Liddell-Grainger (Bridgwater and West Somerset) said: "One of the issues is that this is a country that's got such an appalling history.
"We will have to be careful when we give money as a nation and as a government that the corruptive influences in (Libya do) not siphon off that money that is meant for the people who have suffered so badly.
"Can the minister please assure the House that every effort will be made by the FCDO (Foreign, Commonwealth and Development Office) and the Government that that money goes to the people who need it now and make sure we do help alleviate their suffering?"
Mr Rutley said his party colleague made "important points", which he hopes are "listened to by those involved" in Libya.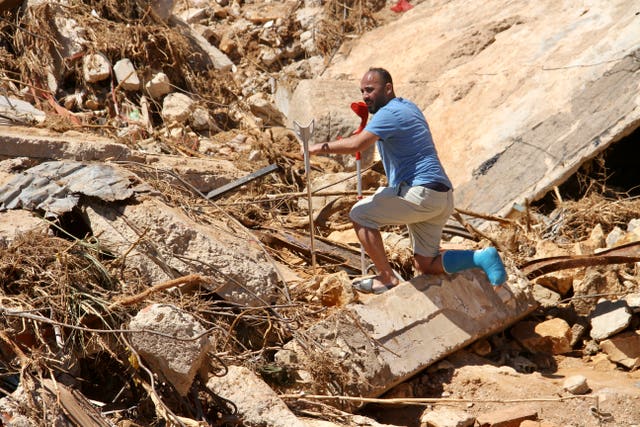 He added: "Absolutely, the support needs to get to the front line and – if nothing else in this moment of severe crisis in the country – hopefully this will bring sometimes warring factions, groups that have different opinions, together in common cause. That's absolutely vital."
Libya remains divided between two rival administrations – one in the east and one in the west, each backed by militias and foreign governments – following more than a decade of chaos.
The conflict has left the oil-rich country with crumbling and inadequate infrastructure.