Bob Gelfof: Live Aid stage musical is not a tribute thing
Bob Geldof has insisted that a new musical based on the story of Live Aid "is not a tribute thing".
The musical, titled Just For One Day, will tell the story of the Live Aid concerts in London and Philadelphia on July 13 1985, which were organised by Geldof and Midge Ure to raise money for the Ethiopian famine.
Dunleary-born Geldof, 71, who was given an honorary knighthood in 1986, told BBC News: "This isn't a tribute thing. I wouldn't have anything to do with that. So, there isn't a person dressed up as Freddie wearing a crap moustache. The songs drive the drama along."
The plot of Just For One Day, which take it's name from a line in David Bowie's song Heroes, will combine a behind-the-scenes look at how Band Aid and Live Aid came together, with a love story inspired by real events.
Sir Bob said: "The story is based on actual testimony from the day.
"It's real people telling their story throughout this. So it's complex theatre."
The show will include songs from stars Sir Paul McCartney, Sir Elton John, Bowie and Queen that featured during the original performance.
The stage adaption, written by British author John O'Farrell, will premiere at The Old Vic theatre in London on January 26 until March 30 2024.
It will be directed by Luke Sheppard and will also feature music from Bob Dylan, The Who, U2, The Police and The Pretenders, as well as The Cars, Status Quo, Bryan Adams and Diana Ross.
Geldof said O'Farrell and Sheppard were not very confident when they approached him with the idea for the show.
He said: "They came and said, 'We know you are going to say no, but we want to do it because our dads have never stopped talking about this day. And we think it's theatre'."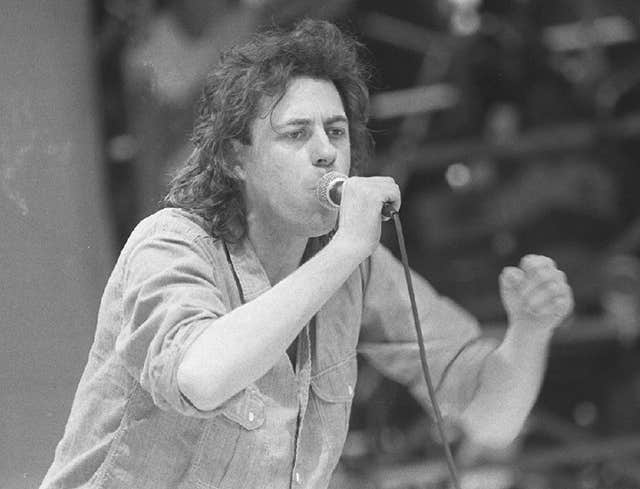 However the Boomtown Rats singer agreed to attend workshops for the musical with the other Band Aid Trustees, including Live Aid's promoter Harvey Goldsmith and former BBC boss Lord Michael Grade, to make sure that they liked what they saw, before deciding to endorse the production.
Geldof recalled: "We were blown away. I have to say there was not a dry eye in the house."
Despite this, the star has mixed feelings about seeing himself portrayed on screen.
"Let me be completely blunt. It's bad enough being Bob Geldof. It's slightly worse seeing someone else pretending to be you," he said.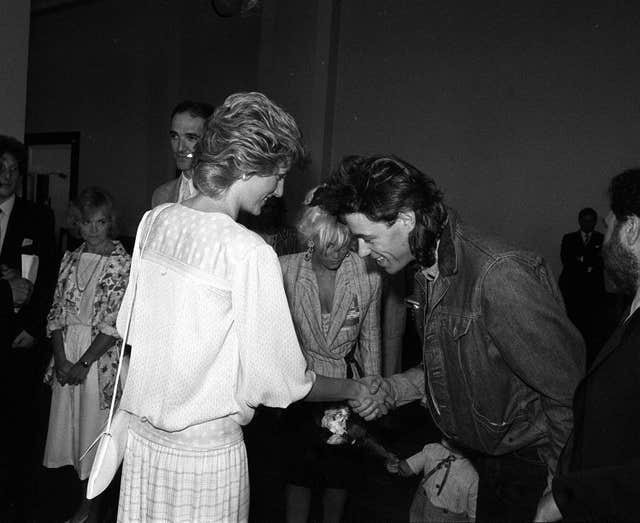 "The one upside for me is that he's got an amazing voice, stage Bob, so that people will think I actually sing as good as that.
"And he got the language right," he added, referring to his swearing during the live broadcast.
The musical will be performed at London's Old Vic Theatre from January 26 2024 to March 30 2024.
Tickets will go on sale October 6 at midday.