The US is one step closer to dismantling net neutrality: Here's how the internet reacted
The US Federal Communications Commission (FCC) voted on Thursday to repeal net neutrality regulations.
The close three-to-two vote of the regulator's commissioners ditched the long-time principle that said all web traffic must be treated equally, opening the door for internet providers to slow or block websites or charge them for faster speeds on their sites.
Republican FCC chairman Ajit Pai, who has become the face of the movement to repeal tighter net neutrality protections installed in 2015, told Thursday's hearing: "We are restoring the light-touch framework that has governed the internet for most of its existence."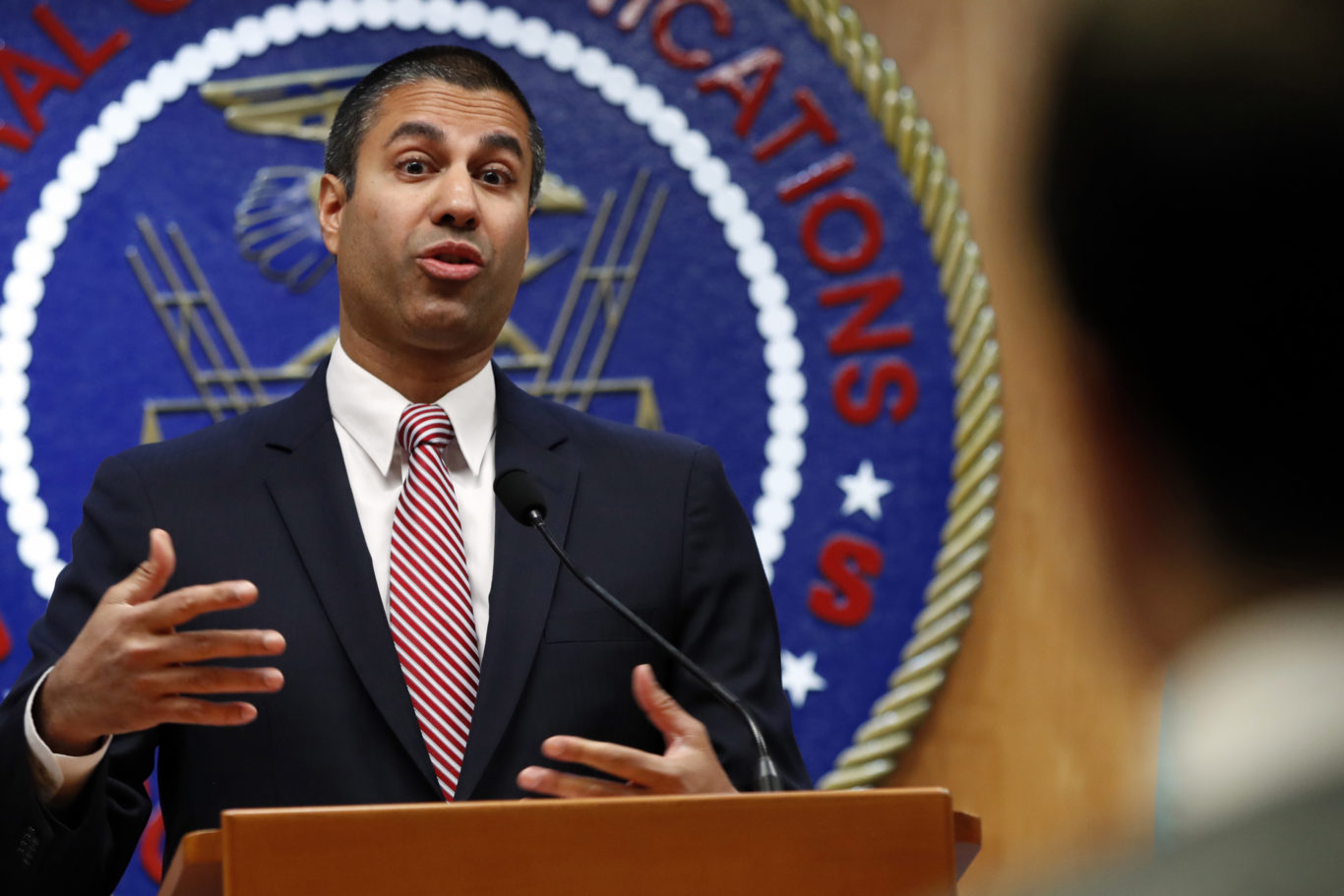 "Some Silicon Valley platform giants favour imposing heavy-handed regulations on other parts of the internet ecosystem, but all too often they don't practise what they preach," he said.
"Edge providers regularly block content they don't like."
Commissioner Jessica Rosenworcel, one of the two dissenting voices of the FCC commissioners, took a very different view.
"As a result of today's misguided action, our broadband providers will get extraordinary new powers," she said in her dissent against the decision.
"They will have the power to block websites, the power to throttle services and the power to censor online content."
The broadband industry has promised that the internet experience for the public is not going to change but its companies lobbied hard to overturn the rules, contending they are too heavy-handed and are discouraging investment in broadband networks.
As news broke of the FCC's decision, some of the internet's biggest companies struck out against it, including Netflix, Twitter and Facebook.
However, the battle for net neutrality is not over yet. The changes made by the FCC can be overturned by Congress, so many are asking their representatives to do just that.
Senator for Massachusetts Ed Markey announced his intention to introduce a Congressional Review Act resolution to reverse the decision on Twitter. His tweet received over 11,000 retweets in the few hours after the decision.
The repeal must also be approved by the Office of Management and Budget, which could take months, giving the resistance movement an opportunity to act against the FCC.
The American Civil Liberties Union created a video to explain the next steps for supporters of net neutrality, which it released shortly after the news.
Others are looking to sue the FCC for its decision, including New York attorney general Eric Schneiderman.
The route forward is not yet clear, but those against the FCC's ruling say the battle may be lost, but the war is not over.