Billy Vunipola ready to return for England having served 'time for the crime'
Billy Vunipola quickly came to terms with the dangerous tackle that forced him to miss the start of the World Cup knowing that he was doing his "time for the crime".
Vunipola received a two-match ban for a high challenge on Ireland's Andrew Porter on August 19 and as a result sat out the final warm-up Test against Fiji and rout of Argentina that opened the tournament.
A week after delivering a 29-minute cameo on his comeback against Japan, he has been restored to the back row for the showdown with Chile in Lille.
The powerful number eight of Tongan heritage insists that having accepted his red card was warranted, he took comfort from rolling up his sleeves to contribute on the training field.
"There wasn't much frustration there. I had to do my time for the crime I committed. It was just about getting my head down and helping the team," Vunipola said.
"So once you get past that and you know you're contributing to the team in a different way, you make peace with it.
"The worst part of not playing is having to do extra fitness! For me playing is huge. The more I can play, the better I am as a player. That's a well-known fact for me personally, and from previous coaches.
"Hopefully I can go out there and play really well but until we get there, you don't know."
Vunipola's ban was reduced from three to two matches after he completed World Rugby's coaching intervention program, otherwise known as 'tackle school'.
Defence coach Kevin Sinfield oversees rugby's equivalent of the driving awareness course for England players and Vunipola insists it was a useful exercise.
In a quip at the number of red cards England have received for dangerous tackles – three in four Tests – Vunipola said: "Kev is very well rehearsed in running those tackle schools, which is probably not a good thing for me to say.
"For me it did feel a bit like sucking eggs, but it taught me a lot in terms of my technique.
"Kev is very good at his job so it only took us one time to do because when you do it you have to film it.
"I learned a lot about using my arms and the biggest thing was lowering my height. I'm such a big guy that I'm so used to using my body as a mechanism to stop someone rather than technically getting in the right position.
"It was good for me so hopefully you won't be seeing any of that any more."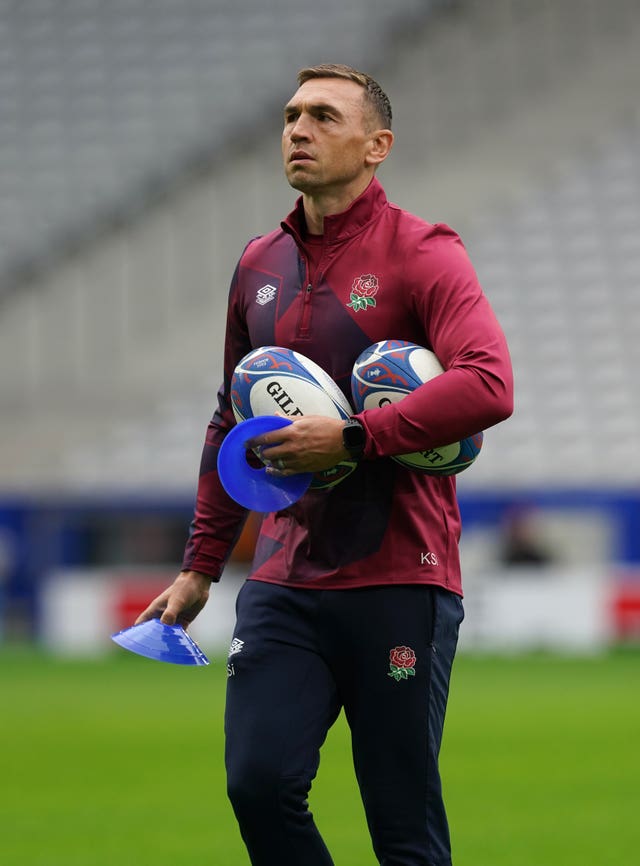 When Steve Borthwick named his World Cup squad, Vunipola was present as the only specialist number eight but his absence has allowed Ben Earl and Lewis Ludlam to shine in the position.
It sets-up a three-way shootout for the jersey against Samoa on October 7 when England will revert to their strongest XV having taking the opportunity to rotate against Chile, the lowest ranked opponents of Pool D.
Earl is currently in pole position after proving to be a revelation so far in the World Cup and its build-up and Vunipola has enjoyed watching his Saracens team-mate finally get the opportunity to shine in a red rose jersey.
"There are six back rows vying for three places, so competition is always going to help push the team forward," he said.
"The team has been doing really well with Ben Earl at eight. When we beat Argentina I was pumped – probably a little bit too pumped, as you probably all saw on the big screen!
"I was happy for the team. I'm happy as long as we are doing well. Like everyone else I want to play, but if I can contribute in any way I can, I'm happy to do that."