Liverpool turn down £150m offer for Mohamed Salah from Al-Ittihad
Liverpool have rejected a £150million offer for Mohamed Salah from Saudi Arabia Pro League side Al-Ittihad.
The Egypt international has been the subject of interest from the Middle East for some time and the PA news agency understands a verbal offer was made on Friday.
However, the club have rejected it out of hand and consider the matter closed as the forward is not for sale.
The offer is understood to have been £100m up front with a further £50m in add-ons.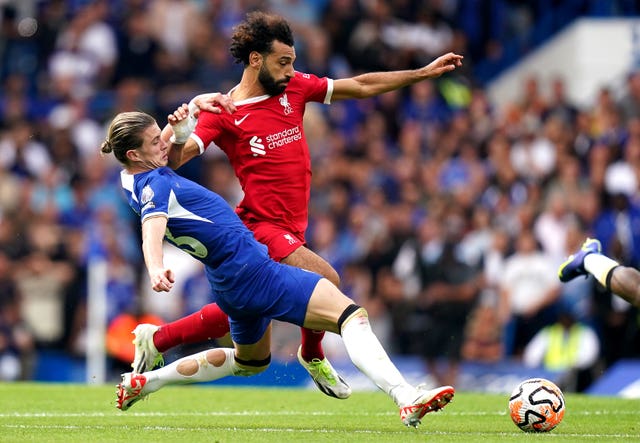 While the figure looks appealing for a 31-year-old Liverpool are determined to resist any attempt to lure away a player who has scored 138 goals in 221 appearances in six seasons, during which time he was won the Premier League Golden Boot on three occasions.
Even if they were mindful to contemplate a sale, which sources insists is completely off the table, it would leave them with no time to find a replacement let alone one of the calibre even close to that of Salah.
Asked about the prospect of Salah leaving manager Jurgen Klopp: "The position remains the same, absolutely. No doubt about that. We cannot (sell Salah). That's how it is. Nothing else to say."
In addition to still being one of the world's top players, Salah remains hugely attractive to Saudi Arabia as he is the most high-profile Arabic player.
The Pro League's transfer window does not close until next Thursday, which may still cause an issue for Liverpool as Al-Ittihad are one of the four clubs bankrolled by the country's Public Investment Fund and therefore gives them access to greater finances than some of their contemporaries.
Klopp, for one, is unhappy about the discrepancy in deadlines.
"I don't know how stable (the Saudi Pro League) is or how long it will stay like this, but I think the next two weeks will show how much of a challenge it is because whatever happens there, obviously, nobody (in Europe) can react any more," added Klopp.
"That's something I think UEFA or whoever should have an eye on to solve that because we all have to protect the game and we want to.
"We have to make sure with UEFA that these European leagues stay as strong as they are.
"For that you always need help from these kinds of things like changing rules or laws or whatever to make sense.
"We are all a bit surprised still probably in that sense by the activity from Saudi Arabia but a lot of players went there and that improves the league, definitely.
"That is the situation at the moment and I don't know where it will lead to, but it seems rather like a threat and a concern than not to be honest, because I can't see how we really can deny it in these specific moments.
"But what can we do? Say no and we can do that but that's the difference between the contracts here and the contracts there.
"They are so big (in Saudi Arabia) that it causes problems, definitely, 100 percent."