Wrexham keep providing the entertainment with latest goal frenzy
Wrexham's 5-5 draw with Swindon this weekend continued their remarkable trend for high-scoring games since their takeover by Rob McElhenney and Ryan Reynolds.
The actors have brought a Hollywood feel to the club on their rise from the National League, with blockbuster finishes and scorelines to stretch credulity.
Here, the PA news agency looks at Wrexham's most outlandish storylines in recent seasons.
Serial drama
The end of the 2020-21 season gave a taste of things to come, beating Boreham Wood 3-2 and King's Lynn 5-3 as they just missed the play-offs. After the takeover they averaged 2.54 total goals per game (scored plus conceded).
A promotion push in 2021-22 saw Wrexham score in all but six of their 54 games in all competitions, with an average of 3.20 total goals in each.
Having finished second behind Stockport, the final heartbreak was delivered in a 5-4 play-off defeat after extra time as Grimsby's Luke Waterfall scored a 119th-minute winner.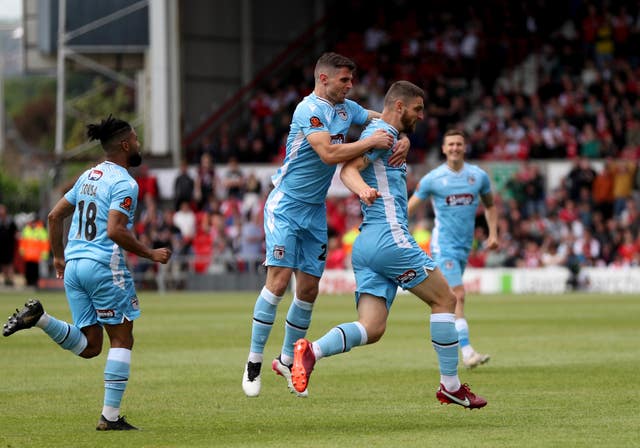 Last season they won the National League with a record 111 points but were pushed by Notts County, whose 117 goals bettered Wrexham by one as both eclipsed Hereford's previous record of 103.
The goals per game in Wrexham's fixtures across all competitions – including an FA Cup run in which striker Paul Mullin finished as the competition's top scorer – increased to 3.64.
It is currently at 5.20 this season – or 6.50 for their four League Two games, where they have both scored and conceded 13 with no other team above 10 in either category.
Goals galore
Of Wrexham's 152 competitive games since the takeover, almost a quarter (35) have seen five or more goals.
There have been nine, and five this year alone, in which both teams have scored three times or more.
Those include beating relegated Dover 6-5 in March 2022 and Barnet 7-5 in October of that year, while Wrexham have won five and lost only two of the nine.
The latest against Swindon led Reynolds to tweet "So much heart" as both he and McElhenney stressed never to leave a game early, and James Jones and Elliot Lee's stoppage-time goals to salvage a point added to their record of vital late strikes.
The 11-goal Dover thriller saw Jordan Davies score twice in stoppage time to complete a comeback from 5-2 down, and Mullin's late penalty saw off Eastleigh 3-2 two weeks later.
They have scored nine and conceded seven goals in the 90th minute and beyond since the takeover – which does not even include Waterfall's effort for Grimsby.
Farewell Foster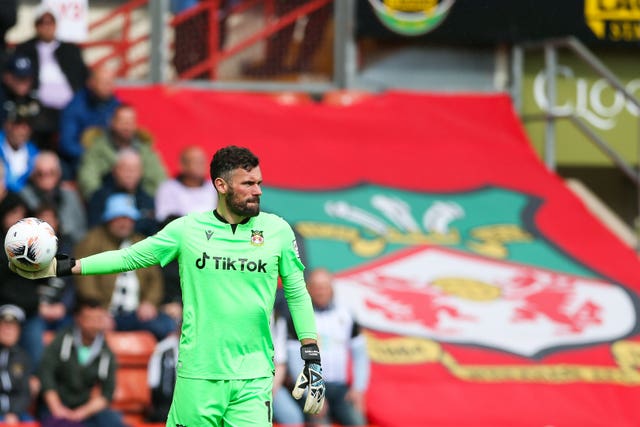 Even by Hollywood standards, Ben Foster's short character arc is an unlikely one.
The old hand brought out of retirement for one final mission, former Watford and England goalkeeper Foster produced the highlight of the promotion chase with a stoppage-time penalty save to secure April's vital win over County.
After 13 league goals conceded already this season, though, the 40-year-old has abruptly and emotionally retired once more.
The EFL's data provider Opta lists Wrexham with 3.20 expected goals against this season, excluding penalties. They have shipped 10 from those chances, in addition to James Tilley's spot-kick for AFC Wimbledon and a pair of own goals.
"Sometimes you've got to be brutally honest with yourself and admit you can't really do what you used to do," Foster said on Instagram.
"I feel like there's probably been about four or five goals already this season that I should be saving, goals are going in and I'm thinking 'how haven't you saved that?'"