Putin to skip upcoming summit because of ICC arrest warrant, says South Africa
Russian president Vladimir Putin will not attend the Brics economic summit in Johannesburg next month, the office of South African president Cyril Ramaphosa has said.
The decision means South Africa will not face the dilemma of whether it should carry out an International Criminal Court arrest warrant against the Russian leader.
South Africa is a signatory to the treaty that created the ICC and would have been obliged under that to arrest Mr Putin, although the country had given strong hints that it was likely it would not have executed the arrest warrant.
But Wednesday's announcement allows South Africa to avoid the problem and comes after Mr Ramaphosa spoke with Mr Putin by telephone in recent days.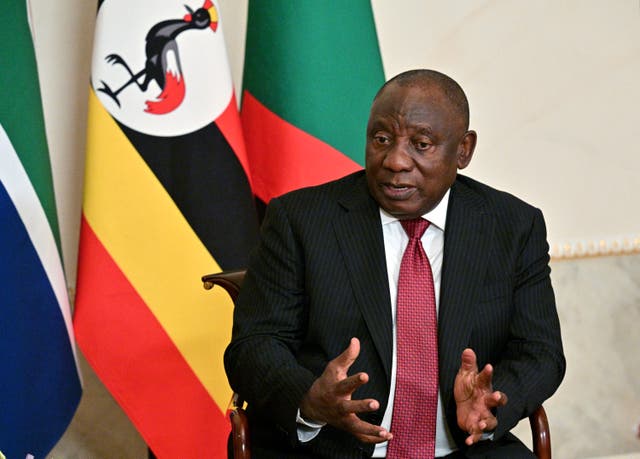 The decision for Mr Putin not to attend was by "mutual agreement", Mr Ramaphosa's office said. Russia would instead be represented at the August 22-24 summit by foreign minister Sergey Lavrov.
The Brics economic bloc is made up of Brazil, Russia, India, China and South Africa.
South Africa had invited the leaders of the other four countries to the summit before Mr Putin's arrest warrant was issued by the ICC in March.
The announcement brings to an end months of speculation over whether Mr Putin was going to travel to South Africa.
Mr Putin has not travelled to any country that is a signatory to the ICC treaty since he was indicted for war crimes over the abduction of children from Ukraine.