Dan Wootton: From tabloid journalist to GB News presenter
Dan Wootton is a prominent voice in the media world, having started out at tabloid newspapers before working as a presenter for channels including GB News.
During his time at The Sun, New Zealand-born Wootton was best known for breaking stories such as the withdrawal of the Duke and Duchess of Sussex from royal duties.
In January 2020, the newspaper published a front-page article with his byline which revealed that Harry and Meghan were reviewing their roles.
The couple later announced they intended to step back as "senior" members of the royal family to become financially independent – still supporting the Queen but splitting their time between the UK and North America.
Wootton also became embroiled in a legal battle with Johnny Depp over an article published in April 2018, while he was the newspaper's executive editor, which referred to Depp as a "wife-beater" in the headline.
The actor filed a libel claim against News Group Newspapers (NGN) – the owner of The Sun – and a judge later ruled that the content of the article was proven to be "substantially true".
In January 2021, Wootton announced he would be leaving his job as executive editor at The Sun, where he had previously edited the paper's Bizarre column.
Wootton has also written columns for MailOnline, owned by DMG Media, which also publishes the Daily Mail and Metro newspapers.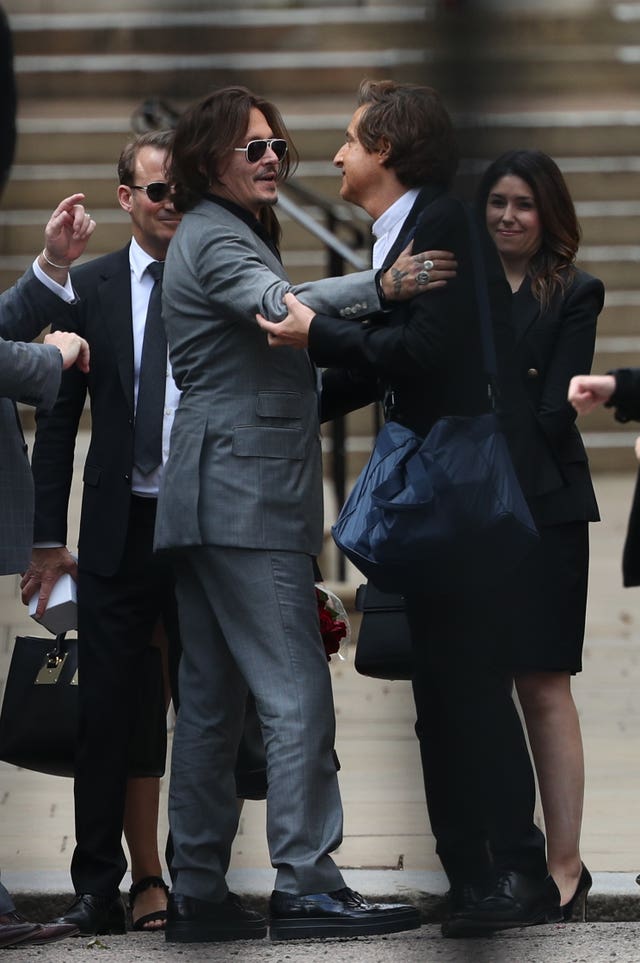 The royal family and Meghan often featured in his columns, and Wootton wrote about the Duchess of Sussex receiving the Ms Foundation's Women of Vision Award in May.
Wootton hosts his own show on GB News, titled Dan Wootton Tonight, which explores daily news stories.
He had previously been a showbiz editor at the now-defunct News of the World and was showbiz correspondent on ITV's Lorraine.
In a MailOnline column published in May, Wootton said that he had told ITV bosses about presenter Phillip Schofield's "affair with his young colleague" in 2019 and "urged them to investigate".
In July, Wootton admitted "errors of judgment" but denied "criminal allegations" following reports that he used a pseudonym and offered colleagues money for sexual material.
Following these allegations, the MailOnline suspended Wootton, who has described the claims as "simply untrue".
On Wednesday, Wootton was suspended by GB News following comments made by actor Laurence Fox on Wootton's programme on Tuesday.
The TV channel had previously announced that it was suspending Fox and said that it would be "conducting a full investigation" into what happened.
Fox made a series of remarks about Ava Evans, the political correspondent for online news site Joe, and had asked "Who would want to shag that?"
In a statement posted to X, formerly Twitter, on Wednesday, Wootton said: "I want to reiterate my regret over last night's exchange with Laurence on GB News.
"Having looked at the footage, I can see how inappropriate my reaction to his totally unacceptable remarks appears to be and want to be clear that I was in no way amused by the comments.
"I reacted as I did out of shock and surprise in an off guard moment while working out how to respond as he continued to speak by searching for tweets @AvaSantina had sent earlier in the day while having them read out in my ear at the same time.
"However, I should have intervened immediately to challenge offensive and misogynistic remarks. I apologise unreservedly for what was a very unfortunate lapse in judgement on my part under the intense pressure of a bizarre exchange.
"I know I should have done better. I'm devastated that I let down the team and our supportive GBN family. We seek to tackle the issue and not the person, which I intend to stress again on air tonight."