GB News boss apologises for 'appalling' Laurence Fox comments
On-air comments by Laurence Fox about a female journalist went "way past the limits of acceptance", the boss of GB News has said.
Angelos Frangopoulos said he was "appalled" by Fox's remarks, which were broadcast on an episode of the channel's Dan Wootton Tonight show on Tuesday.
Actor-turned-politician Fox made a series of comments about political correspondent Ava Evans, including asking "who would want to shag that?".
Fox and Wootton, who have since apologised, were suspended by GB News amid an internal investigation and a probe by regulator Ofcom, which received around 7,300 complaints about the episode.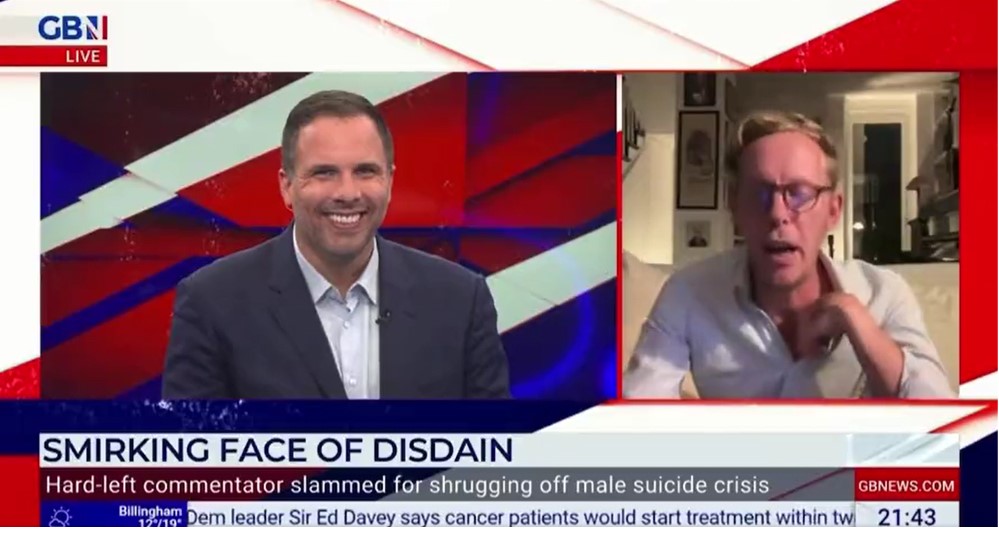 In his first interview since the comments, Mr Frangopoulos told BBC Radio 4's Today programme: "That should not have happened. The way it was handled was also not the way it should have happened."
He issued a personal apology to Ms Evans, adding: "They (the comments) did not reflect what we believe is appropriate conversation as a media company, as a part of the national conversation, it really is an apology, it was just really inappropriate."
He said GB News has a "process to follow" but he expects the internal investigation to be "resolved very quickly".
The former Sky News Australia chief executive added: "I was appalled by those comments, they are not in keeping with the values with us as a business and obviously we took action immediately."
MailOnline announced on Thursday that it had terminated its contract Wootton, who was a columnist for the site.