Collection of Hilary Mantel's essays to be published in posthumous memoir
A collection of Dame Hilary Mantel's journalism will be published in a memoir a year after her death.
The British writer, who was best known for her two-time Booker Prize-winning Wolf Hall trilogy about the life of Thomas Cromwell, died in September last year at the age of 70.
A Memoir Of My Former Self: A Life In Writing will feature four decades of the novelist's writing across a wide range of subjects, including about her health struggles as a young woman and her time living in Saudi Arabia.
The posthumous final book will also feature her thoughts on nationalism, her own sense of belonging and the "mythic legacy" of Diana, Princess of Wales, as well as themes that fed into her novels including revolutionary France and Tudor England.
A collection of her film reviews, from When Harry Met Sally… to Robocop, will also feature in the publication alongside her BBC Radio 4 Reith Lectures, which explore the process of art bringing history and the dead 'back to life'.
The 400-page book, to be published on October 19, will be marked with three curated events at the Cheltenham Literature Festival, Stratford Literary Festival and at the British Library in London – in partnership with the Booker Prize.
"Hilary Mantel lived to write," said Nicholas Pearson, publishing director at John Murray.
"She invented herself on the page and with A Memoir Of My Former Self a complete pattern of her life and its many interests emerges in prose that is endlessly dazzling.
"It is constantly entertaining and illuminating, in particular about her own experiences, from childhood to the last years of her life as she completed the Wolf Hall Trilogy.
"I was lucky enough to be her editor for 20 years, but we can all know her better through this magnificent book."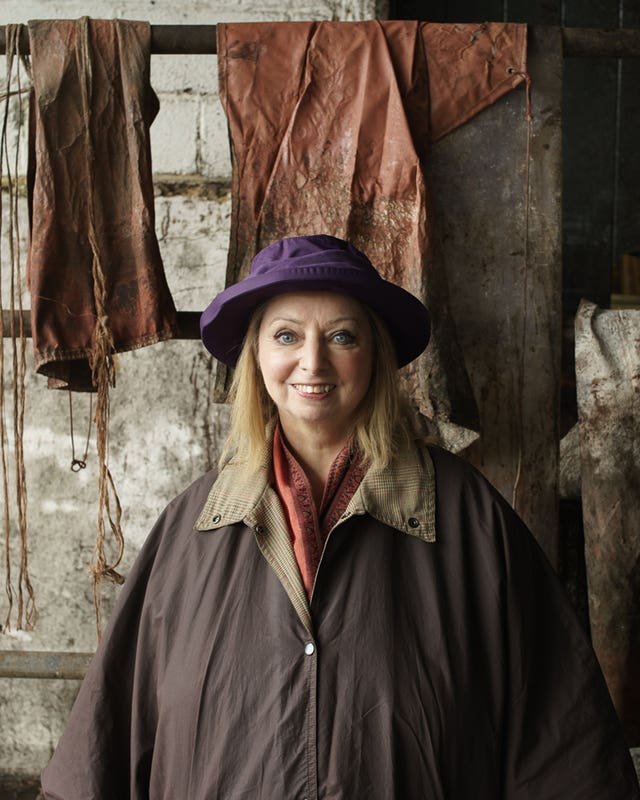 The late Dame Hilary's agent Bill Hamilton said: "This provocative, intimate and often hilarious collection of Hilary's best pieces shows one of our great essayists writing with startling precision across a huge spectrum of topics, from the deeply personal to the sublime and the absurd.
"It is full of memorable delights and gives us a grandstand view of the life and career of an outstanding writer."
Dame Hilary won the Booker Prize first for her 2009 novel Wolf Hall and again for its sequel, Bring Up The Bodies, in 2012.
She concluded the trilogy in 2020 with The Mirror & The Light to critical acclaim, winning the Walter Scott Prize for Historical Fiction, which she first won for Wolf Hall.
The series, which charts the rise and fall of Thomas Cromwell in the court of King Henry VIII, has been translated into 41 languages, with sales of more than five million worldwide.
It was later adapted for the stage and screen, with the BBC developing the story into a TV series which was first broadcast on BBC Two in 2015, starring Sir Mark Rylance as Cromwell.
The series was a critical success and won a string of awards including three Baftas and a Golden Globe.
The Royal Shakespeare Company put on productions of the first two books in 2013, and in 2021 The Mirror & The Light was staged in London, having been adapted by Dame Hilary, with Ben Miles playing Cromwell.