Ulez expansion labelled 'death of the modern classic car' by owners
Owners of modern classic cars have said they may have to take out a loan, move house or rely on family for transport as London's ultra low emission zone (Ulez) expansion comes into force next week.
The expansion of the Ulez scheme on August 29, which will see it extended from the North and South Circular roads to cover the whole of Greater London, has been labelled "the death of the modern classic car".
One owner said he will refuse to pay the charge – which for vehicles that do not meet minimum emissions standards within the zone is £12.50 daily, and failure to pay can lead to a fine of £180, reduced to £90 if paid within 14 days.
Trevor Manlow, from Hillingdon, West London, is locked into a finance deal on his 2000 Harley Davidson Dyna Wide Glide with more than three-and-a-half years left.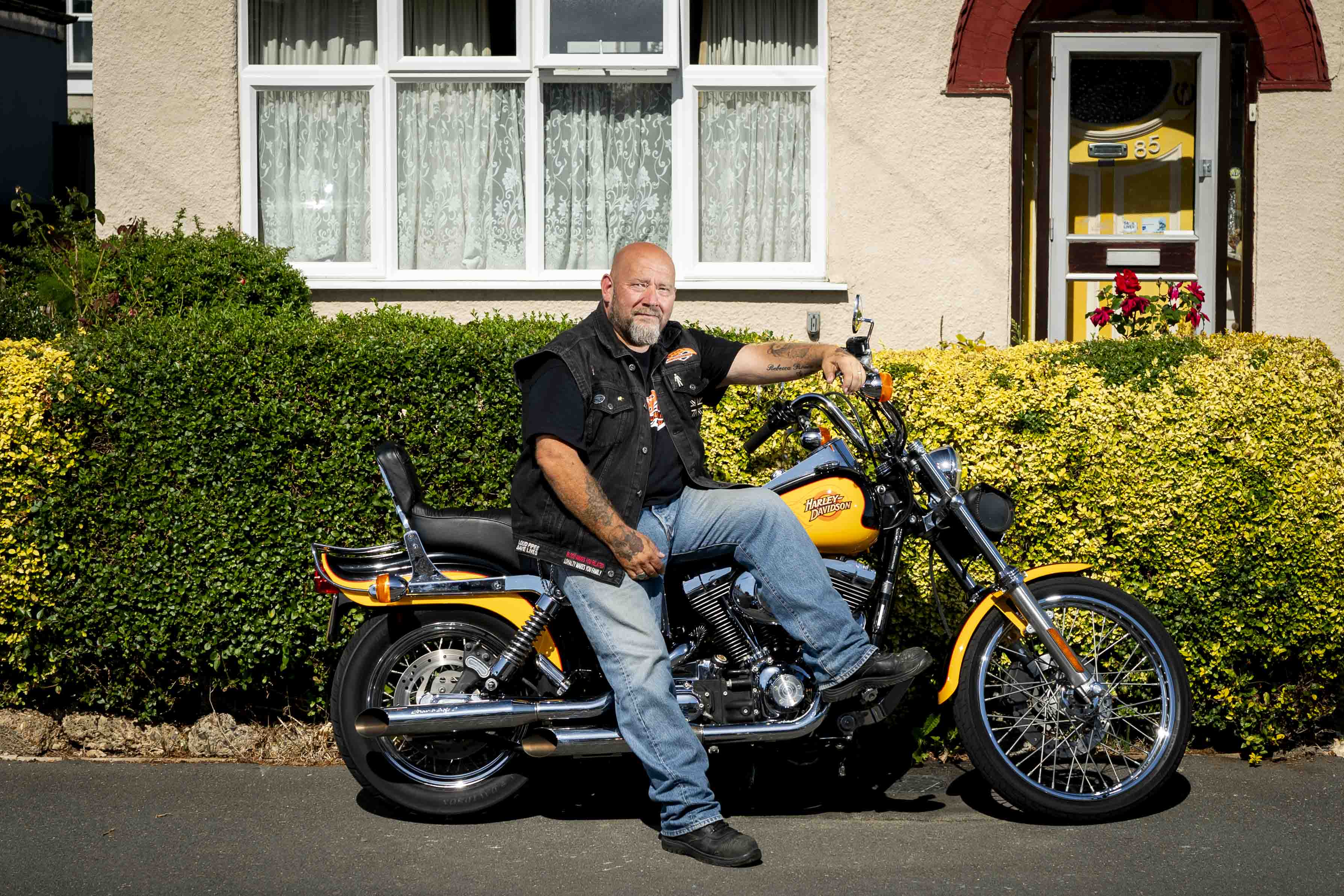 Mr Manlow, 53, said classic vehicles are going to become "museum artefacts or tin cans" due to the boundary change.
He added: "It makes me angry, kids see these cars and bikes on the street and at shows and smile, they love it. However, the Ulez expansion is going to kill this as fewer people will be taking them out.
"I'll still ride my bike, I'll just refuse to pay the charge and I'll take it to a garage to make it Ulez compliant at the first opportunity."
Paul Robins, a 60-year-old plumber, owns three vehicles which were initially said to not be Ulez compliant but he got the decisions overturned by TfL.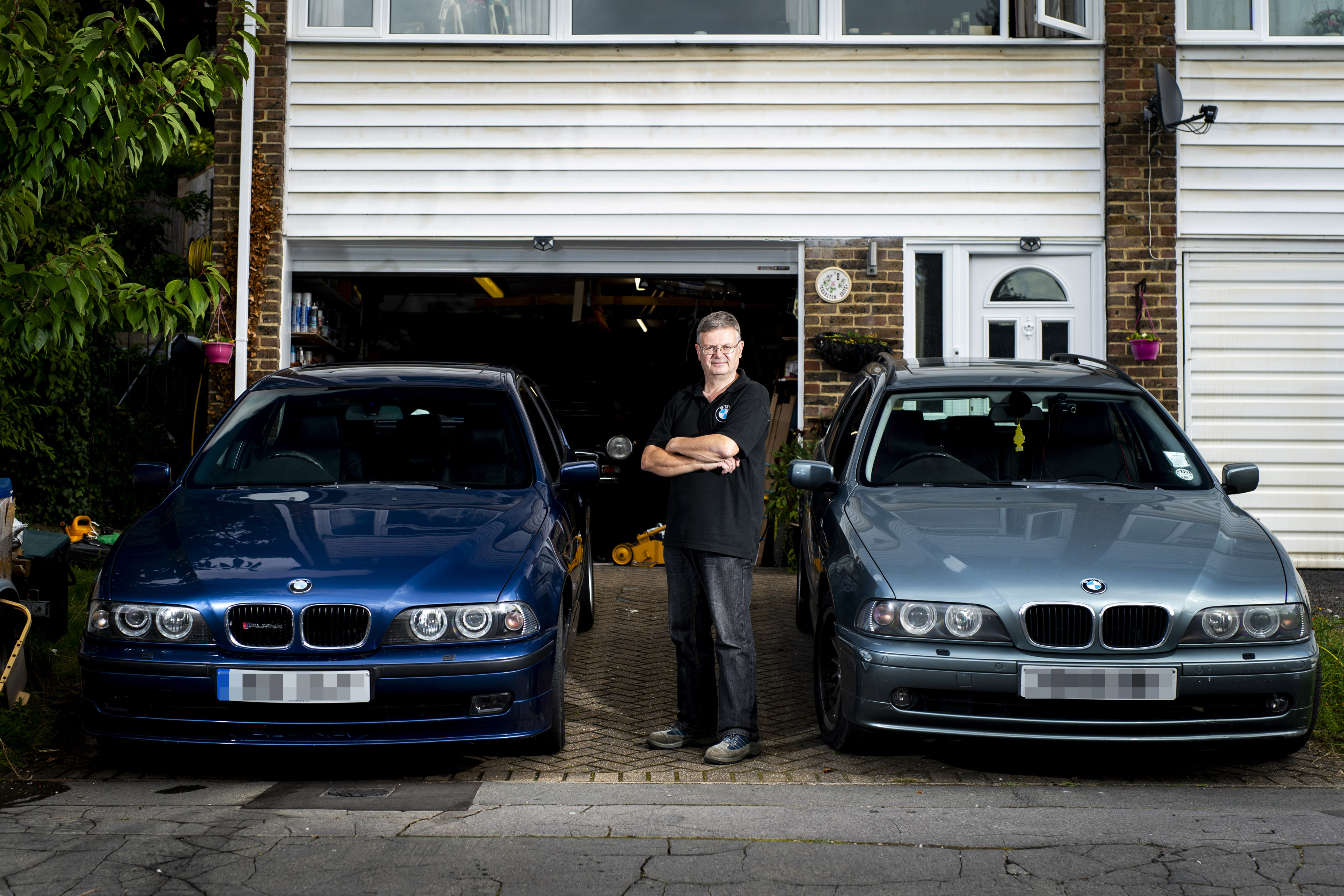 Mr Robins, from Biggin Hill, Kent, has a mid-2000 Alpina B10 3.3 litre, a mid-2000 BMW 530i Touring and a mid-2002 Honda CBR600 motorbike.
He uses the BMW 530i for work after his van was stolen earlier this year and was considering giving up work and signing on for unemployment benefits unless he could get TfL to agree it was compliant.
Mr Robins said he had to provide TfL with a certificate of conformity to prove his vehicles met the emissions standards – a process he called a "ridiculous fight".
He said he has been sharing the news with local mechanics that not all pre-2006 cars will be non compliant.
Mr Robins said: "The thing that really annoys me is it was so much of a fight, they reject (the compliancy application) for nonsensical reasons."
He added that the Ulez expansion "could be the death of the modern classic car".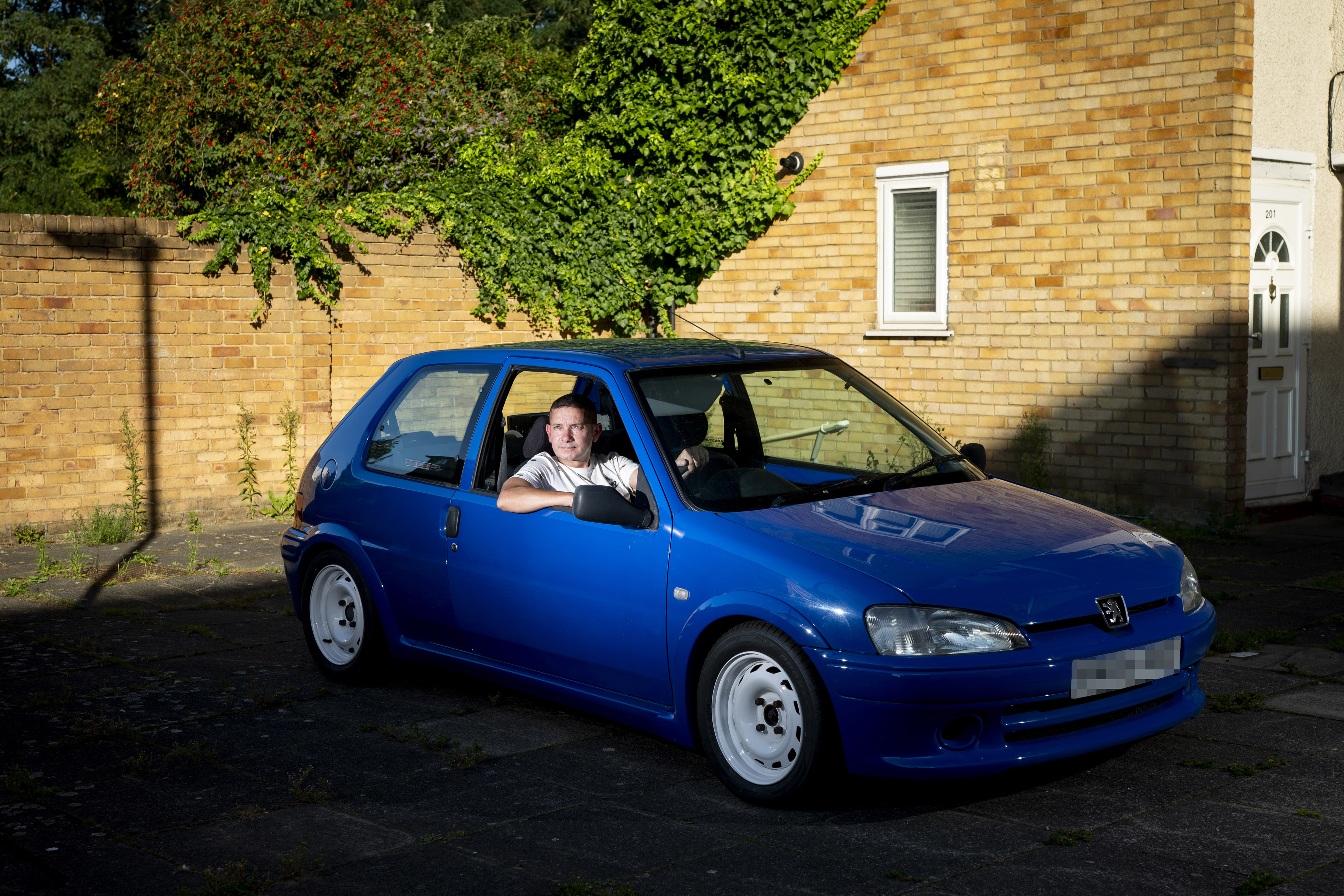 Paul Tucker, a 52-year-old vehicle bodyfitter, said he will have to take out a loan to buy a new car and will be in debt because of Ulez.
Mr Tucker, from Northolt, West London, uses his 1998 Peugeot 106 Rally to commute to work in High Wycombe and has owned it for more than 15 years.
He said: "I feel targeted, it's just another money-making scheme and if the mayor was serious he'd issue a complete ban.
"I need a car to get to work and I can't afford one outright so I'm going to have to take out a loan to buy one. I'm going to be in debt because of Ulez.
"A lot of people are going to suffer because of this scheme."
Retired aircraft engineer Peter McGeough plans to scrap his 1999 Volvo V70 which he has owned for 20 years and said he cannot afford to buy a Ulez compliant car so will have to rely on his family for transport.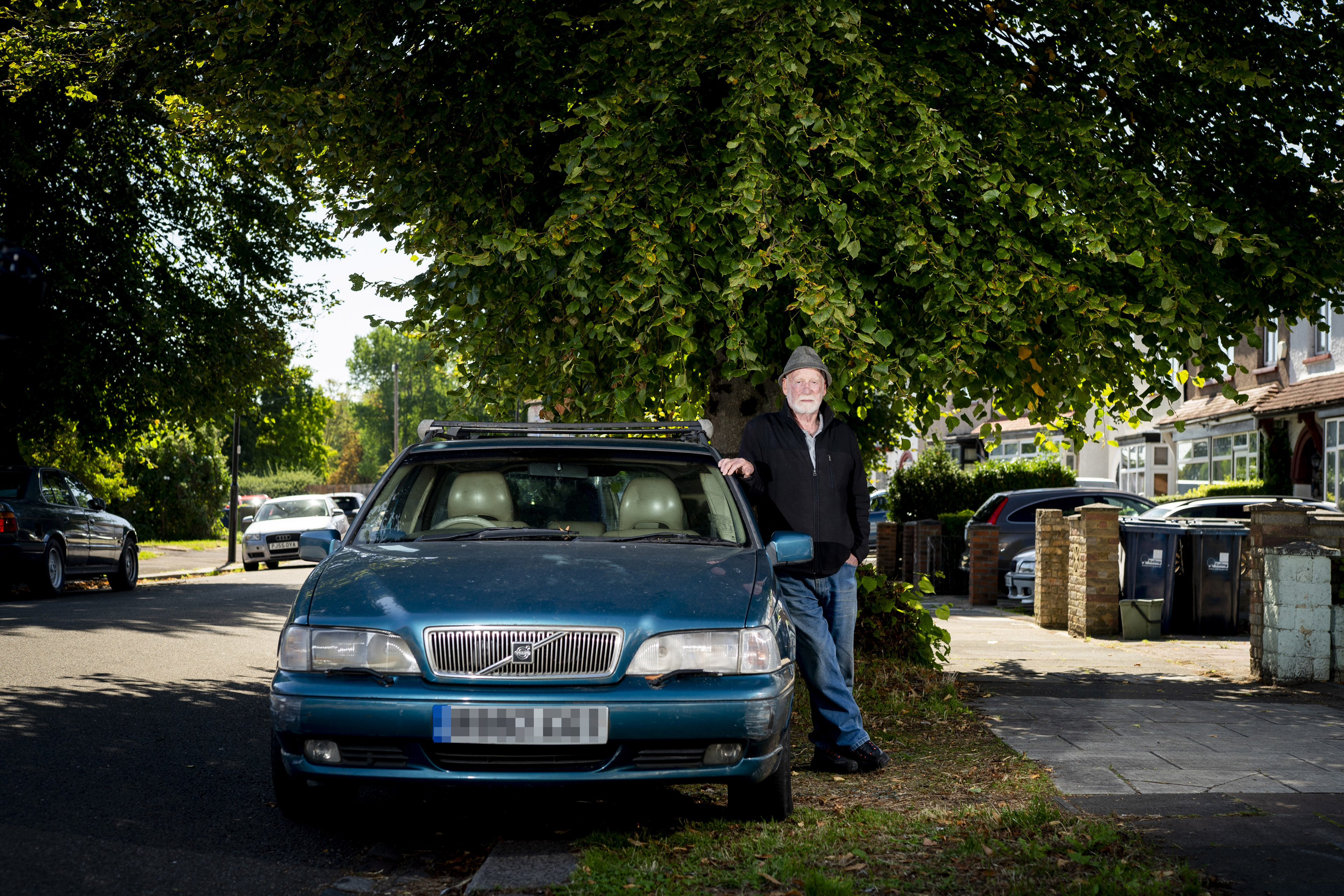 Mr McGeough, 80, from Greenford, West London, said: "The support scheme just isn't enough and as this is my only vehicle I'm going to have to depend on my family to help with my day-to-day jobs like my food shopping, going to the doctors – as I just have no other way of getting there. I am so wound up at the whole situation."
Jay McDonald, a 45-year-old haulier, has spent nearly £25,000 renovating his 1986 Mark 3 Ford Capri which does not meet Ulez emission standards.
Mr McDonald, from Hayes, West London, said: "These modern classics are the same as those from my childhood that my parents and my relatives drove and it's nostalgic and we'll see cars like this on the roads less and less."
Richard Moore, a motorway communication engineer from Hainault, Greater London, said he will not drive his limited edition 1996 Vauxhall Calibra Turbo 4×4 when the new boundary is introduced and he is looking to move houses to outside the new boundary.
The 53-year-old added: "This car is a big part of my life, this scheme is going to destroy the classic car scene."
Meanwhile, a student from Epsom, Surrey, said his family plans to sell their car which is older than he is, as a lot of their daily amenities are inside the new boundary.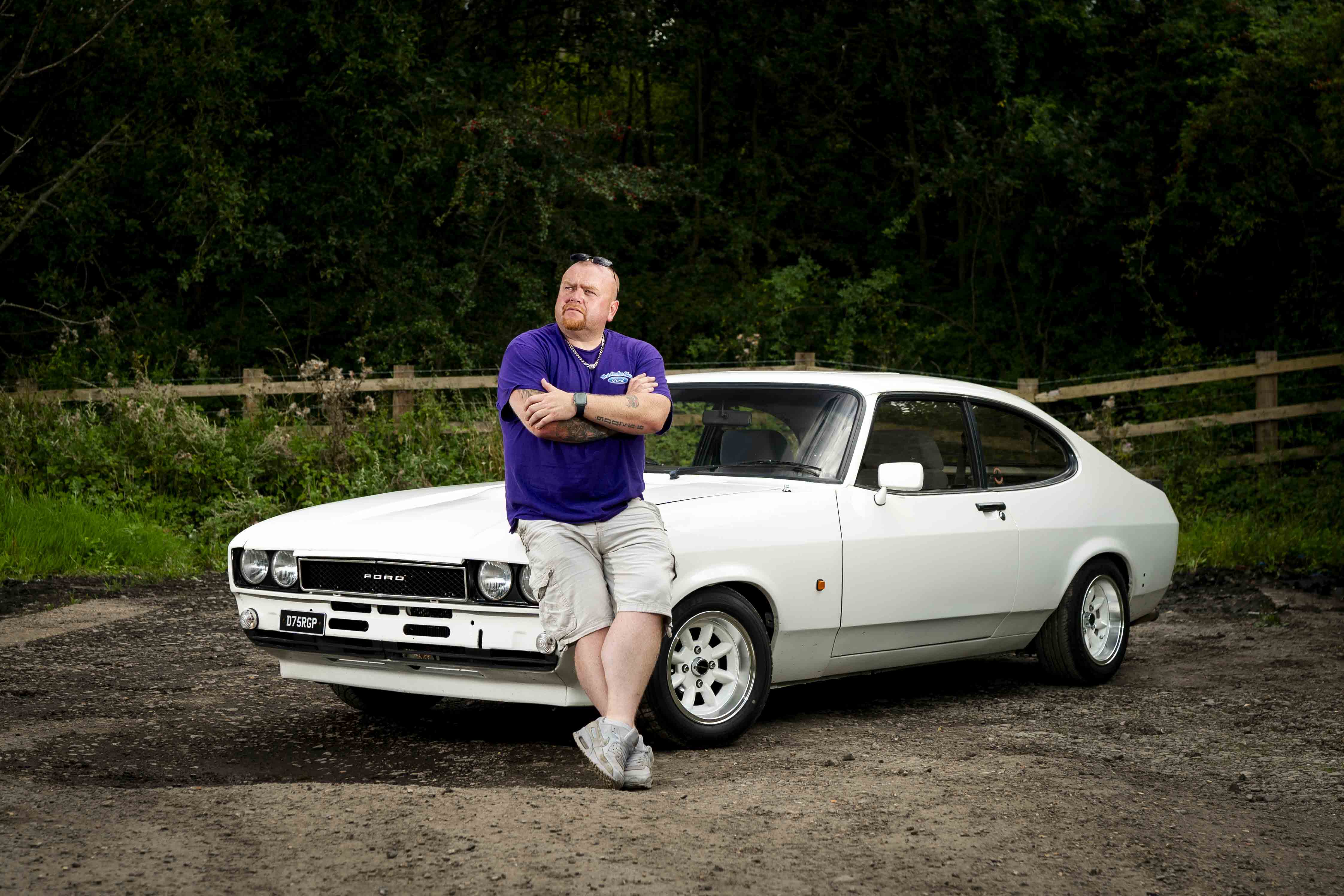 Nicholas Stone, a 24-year-old student at Arts University Bournemouth, said his parents bought the 1998 Mazda Demio when it was new and have put more than 90,000 miles on the clock.
He said: "It really is a shame we're having to sell it, the car is older than me after my family bought it for over £10,000 and now we're selling it for less than £500."
Sunbed salon owner James Stoddart has invested more than £20,000 into his 1985 Austin Mini and as he lives in Epsom, Surrey, he does not get a vote in the London mayoral elections.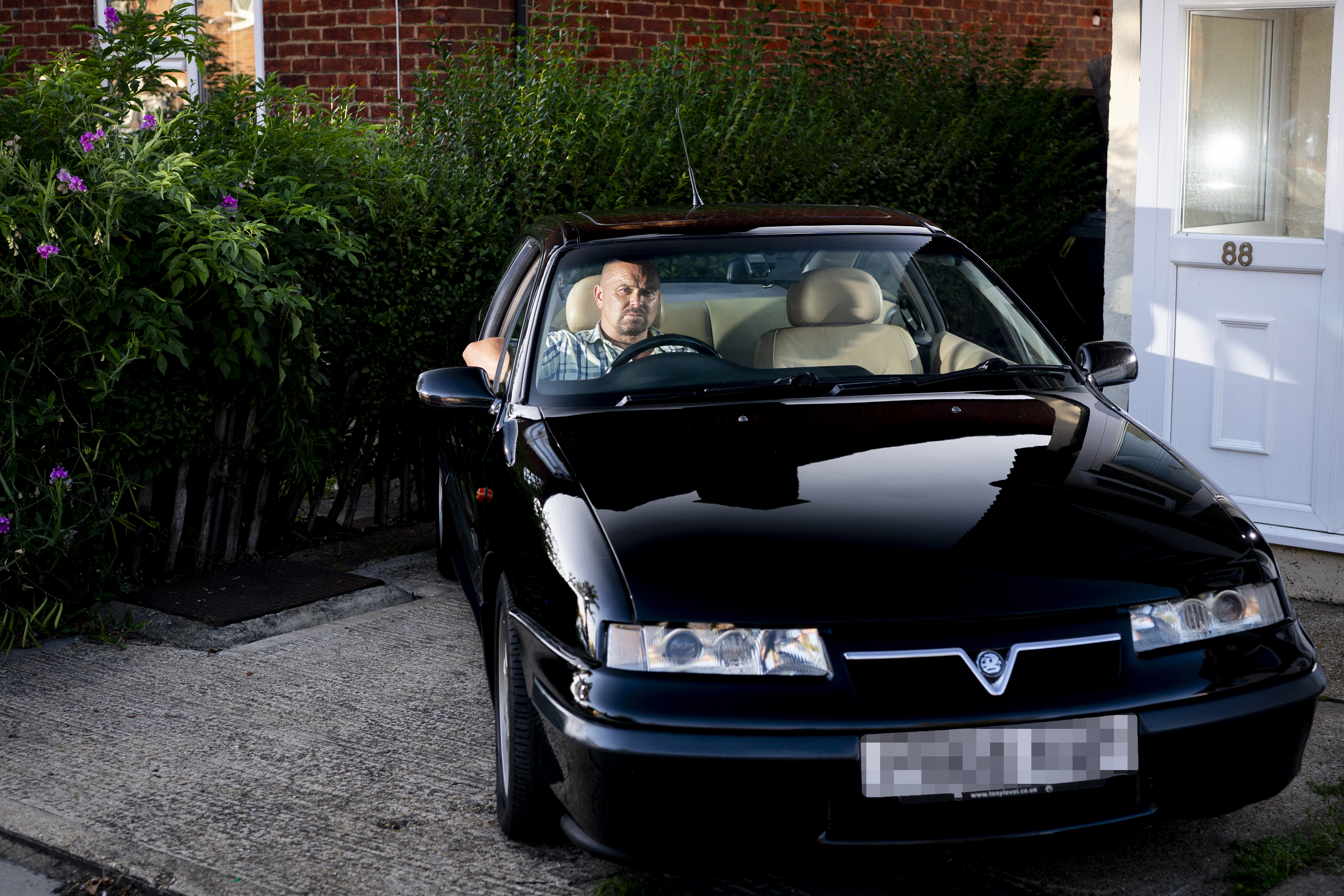 The 62-year-old said: "I'm going to have to restrict how often I take this car out now, which I know will kill off modern classic cars not just for me but for thousands of car enthusiasts."
Laurence McGeough, 52, a vehicle technician from Greenford, West London, takes his 1991 Ford Fiesta RS Turbo 1991 to classic car shows every weekend but said he will have to "heavily clamp down and consider when he takes it out" after the expansion.
Karl Amos, 53, is considering selling his 1985 Classic Mini which he has put "blood, sweat and tears into".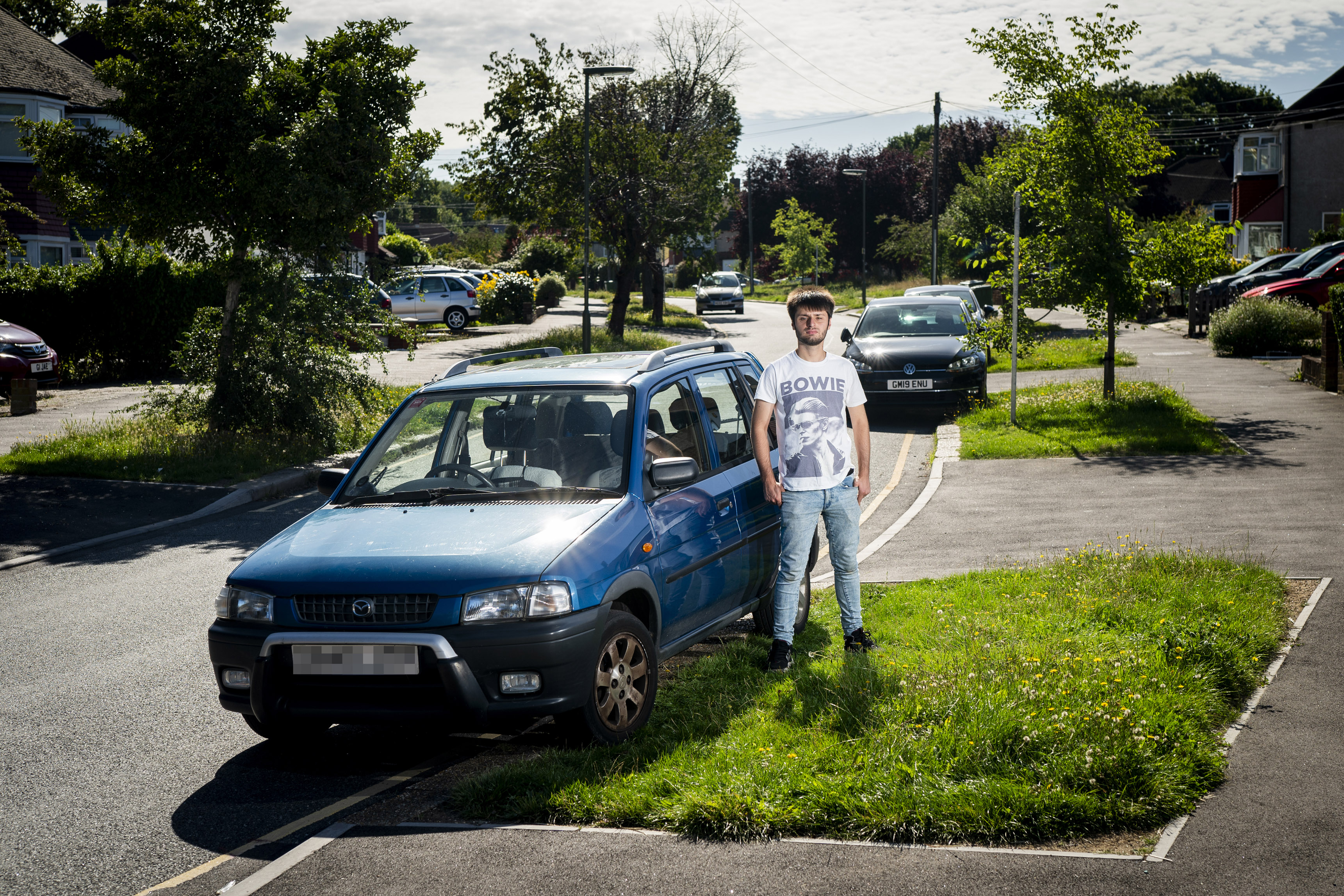 The plumber's merchant, from Hillingdon, West London, said: "When I first built this car from the ground up, I said I'd be buried in it and I'd never thought I'd ever have to consider parting with it, it's left me heartbroken."
Transport for London has been asked to comment.