Sheltered housing murderer said he would 'do time' for victim before attack
A 60-year-old man murdered a fellow sheltered accommodation resident after warning he would "do time for her" because she got on his nerves.
Stephen Ansbro was jailed for life for the stabbing and slashing Jane Collinson 60 times with a bread knife at the complex where they lived in Barnard Castle, County Durham, in March.
He cut his own neck to make it appear that the 59-year-old had attacked him, and managed to bolt her flat's front door from the outside to imply she had been alone when the injuries were inflicted, and therefore a suicide.
He must serve a minimum of 18 years before he can be considered for parole, plus a further four years and nine months for sexual offences he committed against a teenager in the 1990s and a child cruelty offence.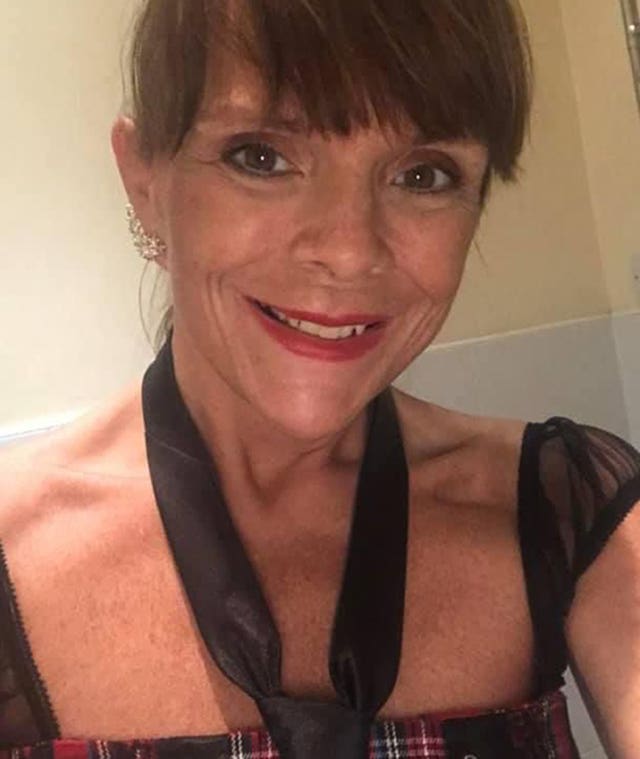 Ansbro had lived in the complex for five years and had relationships with four different women there, although not Mrs Collinson, who was a much-loved grandmother of nine, Newcastle Crown Court heard.
Mark McKone KC, prosecuting, said Mrs Collinson, who had married her farmer husband Garth in 2019, had made complaints to accommodation management about Ansbro.
She had also written to a resident's son, warning that Ansbro was getting "too close" to the resident, and Ansbro found out about the letter.
A witness later told police that Ansbro had said he had clashed with Mrs Collinson, and "he would do time for her and he would kill her because she was getting on his nerves", Mr McKone said.
The defendant used an electric wheelchair, although he could walk short distances, and CCTV showed him using it to visit Mrs Collinson around noon on March 3 this year.
He would spend the next seven hours at her flat, slashing her with a 20cm-long bread knife 59 times and stabbing her once. He also punched and slapped her.
Mrs Collinson suffered defensive injuries and almost lost two fingers in the attack before she bled to death.
Family members eventually got into her flat the next day and she was found on the sofa.
In a victim statement, Mr Collinson said his life changed for the better when he met his wife in 2014, and he became part of her wider family.
They had found a dream house which they intended to buy and they planned a future together.
Her daughters said that Mrs Collinson loved get-togethers, would sing and dance and was the heart of their family.
One, who asked not to be named, said: "Even now, five months after her death, I still feel numb, empty and at a loss."
Peter Moulson KC, defending, said Ansbro, who has 62 previous convictions, including two for robbery, had demonstrated his remorse with his guilty pleas.
Ansbro was under investigation for the historic child sexual offences when he committed murder.
Judge Paul Sloan KC said: "During the course of that seven-hour period you attacked Jane Collinson in her own home.
"It was a sustained an particularly brutal attack."
The judge said Ansbro had tried to hamper the investigation by bolting her door from the outside and slashing his own neck.
He added: "You had harboured violent thoughts towards Jane Collinson in the past."
The judge also said: "The last moments of her life must have been utterly terrifying and the mental and physical suffering excruciating."
Outside court Detective Superintendent Andy Reynolds, of Durham Constabulary, said: "This was a calculated attack on a woman in her own home that Ansbro attempted to cover up and blame on the victim."