James May's car ends up inside restaurant in new Grand Tour, Clarkson reveals
Jeremy Clarkson has revealed that one of the pranks on The Grand Tour: Eurocrash includes James May's car "ending up" inside a restaurant.
In the latest instalment of the motoring travel programme, Clarkson, May and Richard Hammond go on a 1,400-mile road trip through Poland, Slovakia, Hungary and Slovenia.
The Prime Video special, which will form the second part of series five, also sees the former Top Gear trio "sample some Soviet style Formula 1, are attacked by deadly archers, recruit a famous racing driver and take part in a spectacular Fast and Furious climax".
When asked about the pranks during the trip, Clarkson said: "If you're driving on roads and staying in hotels, as we did here, that means you get to the hotel in time for a drink.
"And then obviously, after a couple of drinks, ideas come to mind and so, James' car ends up inside the restaurant, as a result of the drink."
Hammond said May, 60, "had every reason" to make their lives a "misery" by adding "profoundly embarrassing and deeply irritating" sound effects to his car.
The 53-year-old presenter added: "He rewired it so that when I hit the brakes, it sounded a bell and when I used the indicators, it sounded a variety of sirens.
"When throttling past a certain point of acceleration, it played bagpipes. The worst was when I put the roof down or up, it loudly broadcast a message in the local language which suggested I was impotent."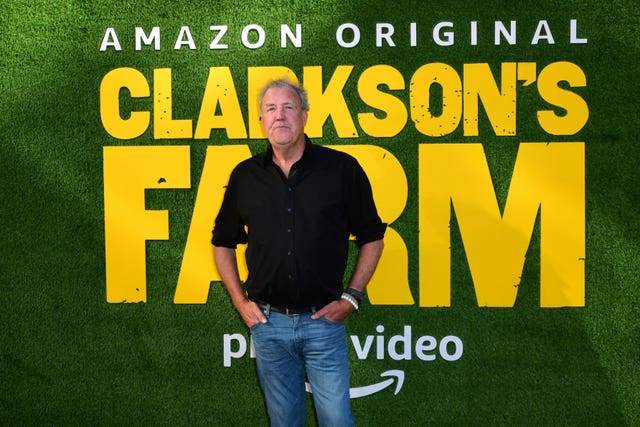 In the show, May also buys a "beige" and "bizarre and terrible" American subcompact Crosley car for around £12,000 while bidding online.
He said a "sort of benefit in disguise" was that he did not have to see Hammond and Clarkson as much because he was so slow in the vehicle.
May added: "I don't mind being left on my own as much as the others would probably make out because, as you've just indicated, there is a certain relief to it. But I had to balance that with the misery of being in a horrible car."
Clarkson – who also hosts Clarkson's Farm on Amazon – said the trio are returning to Africa in another upcoming part of The Grand Tour.
He said: "This one's a hard one. It's hard if you're young and fit, but I'm really not fit and I'm very fat and I'm 63 now."
The Grand Tour: Eurocrash will be available on Prime Video on Friday June 16.