Father completes 1,000th day of toy car photo project started in lockdown
A father has completed 1,000 days of a project he began in lockdown, taking photos of his son's toy cars in interesting locations while out on walks.
Ross Burns, 43, began the project as a way of alleviating lockdown boredom during the summer of 2020, but he enjoyed the challenge so much he kept on going.
Restrictions during the pandemic meant the majority of his early photos were taken near his home in Edinburgh, and he photographed the Hot Wheels cars in hundreds of settings around the Scottish capital.
However he has since taken his hobby around the UK and photographed the cars in front of sights including Buckingham Palace, the Finnieston Crane in Glasgow, and the Tyne Bridge.
Mr Burns said: "My six-year-old son Daniel loves Hot Wheels and it's fair to say I've caught the bug as well. Back in the summer of 2020, to make sure I took a walk every day, I started taking a car out and taking some pictures on my phone.
"After a few weeks, I set myself the challenge of doing it for a full year and then thought I'd stop. But clearly I was hooked and another 635 days on, I'm still at it.
"The great thing now is that the world has opened up a lot more so it's become a pictorial diary of my life.
"It's also been a fun hobby for me and Daniel to do together. He likes copying my photos and creating his own. Seeing him sprawled flat on a pavement to get the perfect angle is pretty funny."
While Daniel enjoys helping with the photos, Mr Burns also sets up the shots on his own, choosing a car from his son's collection of around 500 Hot Wheels vehicles.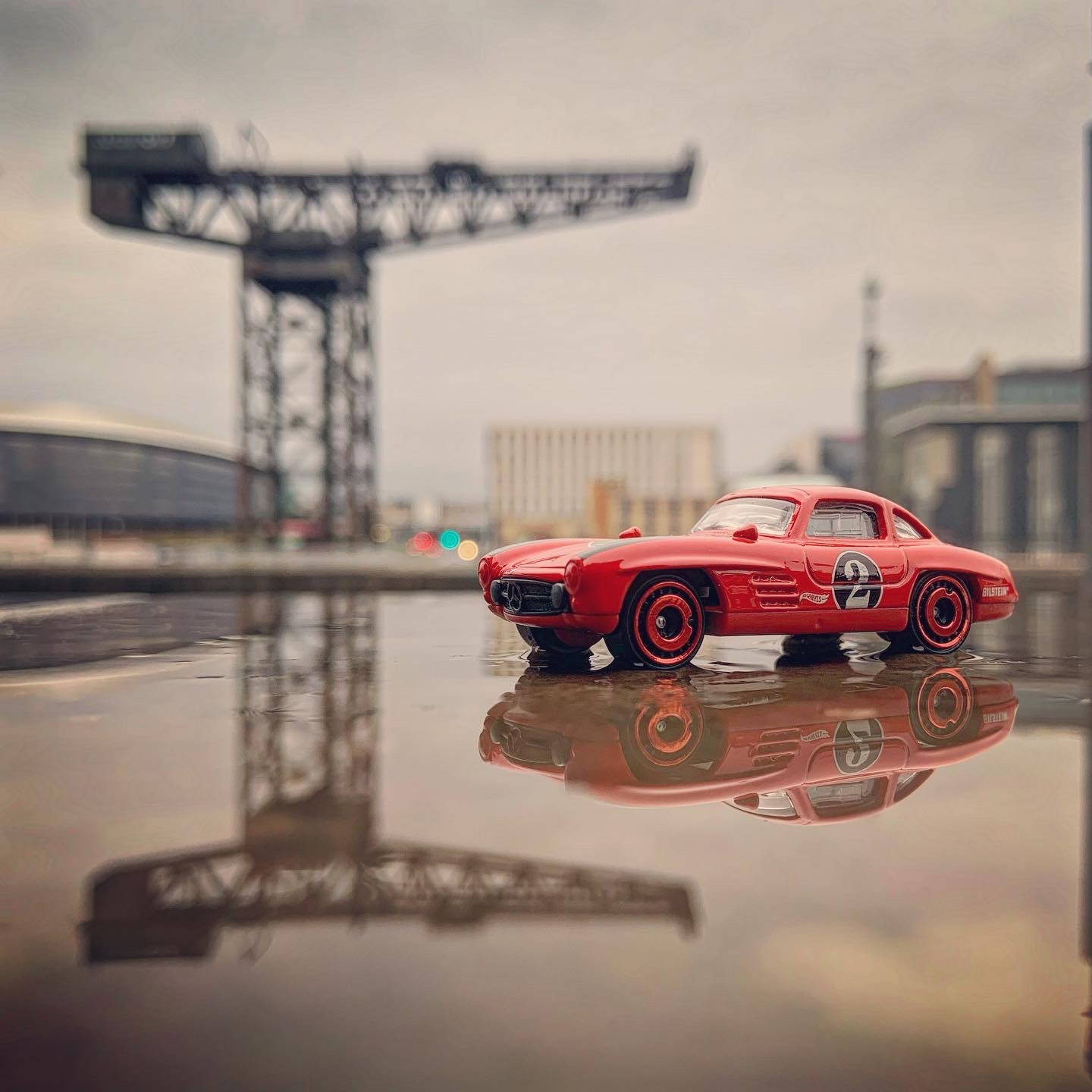 He took the 1,000th photo at Calton Hill in Edinburgh on Wednesday.
Mr Burns, head of communications at Edinburgh Napier University, posts his photos on Instagram at www.instagram.com/scot.wheels and has enjoyed the interaction with people around the world.
He said: "My followers can probably be split into two camps: those that love Edinburgh and those that love Hot Wheels, and I've tried my best to showcase both.
"It's been great building up a following on Instagram and receiving messages and comments from around the world, from the USA to Japan.
"There are also inspiring people doing similar things in other countries, including in the likes of Dnipro in the Ukraine where they continue even while under siege.
"I said after a year of doing it that I would stop. Now I've done 1,000 days straight and seen my pictures progress from very amateur efforts to something more pleasing, I've got a big decision to make."