Taoiseach denies criminal justice system is collapsing as barristers strike
Taoiseach Leo Varadkar has denied that the criminal justice system in Ireland is collapsing as barristers go on strike over fees.
It follows The Bar of Ireland's recommendation of a one-day withdrawal of service for criminal law barristers.
It comes on the same day as rank and file gardai officers began a protest over roster issues by refusing to undertake voluntary overtime.
Mr Varadkar told the Dail that the issue of criminal legal aid fees was being examined by ministers as part of the budgetary process.
Criminal barristers say their fees remain below 2002 levels in nominal terms, following a range of cuts applied during the financial crisis.
They say the 2008 government also unilaterally broke the link between fees paid to barristers with increases applied under public sector pay agreements in 2008.
Barristers say they have suffered a pay cut in real terms of more than 40% over the past 20 years while every other group of workers in the criminal justice system has seen pay restoration implemented.
They say this is despite a range of additional reforms and changed practices being delivered by barristers.
The action, which is in pursuit of determining the fees payable to barristers by the Director of Public Prosecutions under the legal aid scheme, comes one week ahead of the Budget next Tuesday.
More than 100 barristers gathered outside the Criminal Courts of Justice in Dublin on Tuesday morning as part of the action.
Speaking to reporters, chair of the Council of The Bar of Ireland Sara Phelan said there is "pent-up frustration" among members.
She added: "What brought us to this point is the failure of successive governments to actually reverse pay cuts that were applied during the austerity era, when the reversal of those pay cuts was actually recommended by the Department of Justice and the Office of the Director of Public Prosecutions in 2018.
"We're expecting the minister and I suppose the various ministers and indeed the Government to take notice of the fact that we are here.
"There is a show of support for this action, barristers are very frustrated, and hopefully there will be progress in the budgetary process."
Ms Phelan warned a "pipeline of young criminal practitioners" will leave the system if the issue is not resolved.
She said: "Our stats show that about two thirds of criminal practitioners leave the criminal bar after six years and if we don't have that pipeline coming through, we won't have an experienced skillset amongst criminal practitioners, both to prosecute serious crime and, therefore, victims of crime won't have their rights vindicated in a timely manner.
"Secondly, we won't have experienced defence practitioners to defend those accused of serious crime who obviously stand innocent until proven otherwise."
Chair of the Criminal State Bar Committee Sean Guerin said the DPP was unable to find senior counsel for serious cases on two occasions this year.
He said: "The unavailability of counsel with those skills and that experience is a threat to the integrity of the criminal justice system."
Mr Guerin stressed the dispute was for barristers both defending and prosecuting crime.
He said: "At every level, engagement with the criminal justice system as a citizen requires a sufficient cohort of skilled and experienced practitioners to be available to act for people."
Ms Phelan said she was hopeful there will be a change for barristers in the budgetary process but said members would have to decide on "the next step" if that does not happen.
Asked about the impact on court proceedings, she said Tuesday, which is the first full day of the new legal year, was chosen to avoid disruption for the most number of people.
Speaking during leaders' questions in the Dail, Labour TD Aodhan O'Riordain told Taoiseach Leo Varadkar the criminal justice system had "effectively collapsed" under his watch.
He said: "Fine Gael has held the Department of Justice in an unbroken manner for 12 years, but today the criminal courts are not sitting because criminal barristers have withdrawn their labour.
"Fine Gael has nobody else to blame. Why are you collectively bystanders as the criminal justice system falls almost in its entirety today in Ireland?
"What have you done since July 12 to today to try to resolve that dispute?"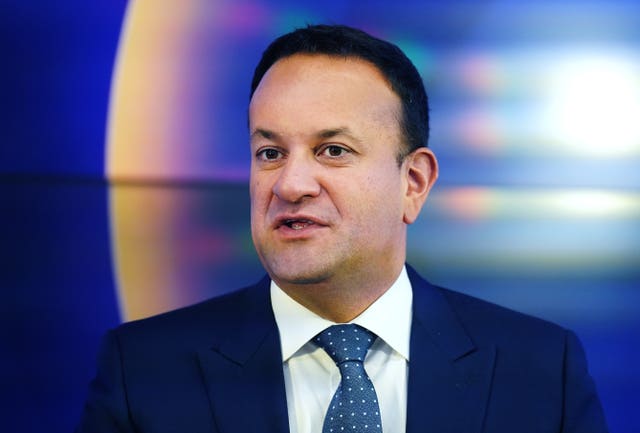 Mr Varadkar responded: "On behalf of the government we recognise the important and essential role played by barristers in undertaking criminal legal aid work.
"(Justice) Minister (Helen) McEntee is currently engaged in discussions with the Minister for Public Expenditure on the issue of criminal legal aid fees as part of the budgetary process."
He added: "I don't think the criminal justice system is collapsing, this is a one-day withdrawal of labour.
"Barristers are protesting and they've every right to protest.
"I can understand the case they are making."