Sharon Horgan on divorce: I'm more in control, independent and happy
Sharon Horgan has said she is "more in control, independent and happy" since her divorce from businessman Jeremy Rainbird.
The couple separated in 2019 and the 52-year-old actress, who was born in the UK and raised in Ireland, has since gone on to win a TV Bafta at this year's ceremony for her Apple+ dark comedy series Bad Sisters.
Horgan, also a Bafta award-winning creator of Catastrophe, spoke to Red magazine about her divorce, saying: "I found it scary at first, but it's just about learning to do things in a slightly different way.
"Everything I was relying on another person for, I was then able – for the most part – to teach myself. I'm not saying I don't have help around me – it's a big old thing I'm running here – but learning how to do things I was scared of has made my life richer.
"I feel more in control and more independent. I certainly feel happier than I have been in the last few years."
She said the end of a marriage can be a "helpful, handy thing that can change your life" and "shame" should not be attached to "the failure of a relationship".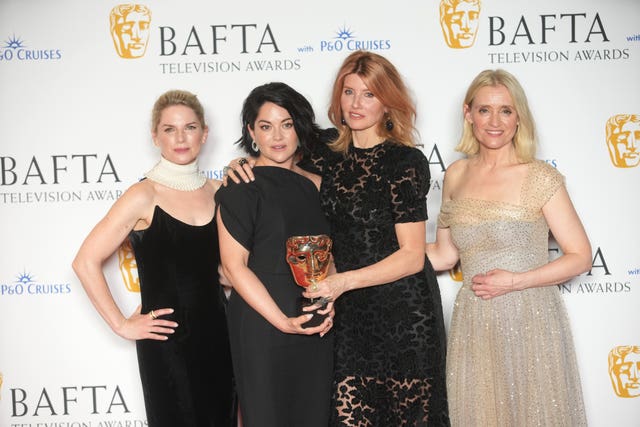 Horgan is starring in BBC One's upcoming four-part series Best Interests, from Bafta-winning writer Jack Thorne, alongside Michael Sheen as his wife.
Horgan and Sheen's characters will face a legal battle with doctors over their daughter's right to die in the drama.
The actress said she was "a bit wrecked" following Bad Sisters, about a woman trapped in a controlling marriage until her husband dies, and was "so emotionally affected" by the new script she thought: "This is going to destroy me."
Horgan also said: "But at the same time, I didn't like the idea of some else playing Nicci."
She also said she is writing for series two of Ireland-based Bad Sisters, which starred Eva Birthistle, Sarah Greene, Daryl McCormack, Claes Bang and Bafta winner Anne-Marie Duff on its initial season.
Horgan said: "I'm trying… not to recreate, but to capture something new that can unite people in their anger.
"I think it's sometimes good to feel angry."
Read the full interview in Red's July issue, available from June 1.