Justice Minister says garda recruitment age limit should be reconsidered
Minister for Justice Simon Harris has said he "does not feel particularly comfortable" with an upper age limit for garda recruitment.
The legislation governing recruitment to An Garda Siochana states that the maximum age at which a person may apply to join An Garda Siochana as a full-time member is 35.
However, earlier this year the Labour Court determined this was unlawful and amounted to discrimination on the grounds of age.
That decision has been appealed against.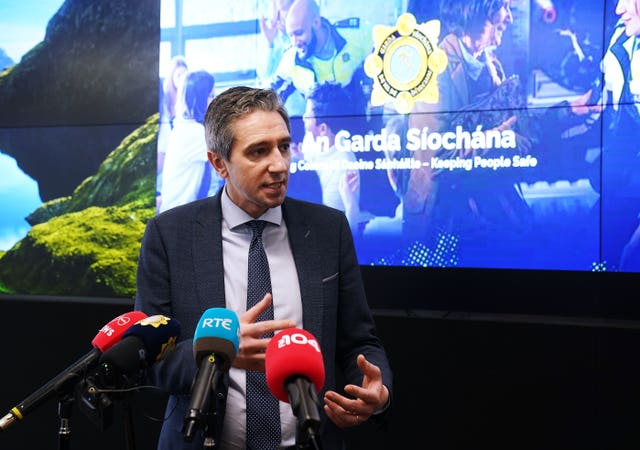 There is also a mandatory retirement age for all garda members at 60 and this is also under review.
Asked by reporters if changes needed to be made to reach recruitment targets for gardai, Mr Harris said: "I don't feel particularly comfortable with mandatory retirement ages or you can't be older than this age when you join.
"The world has moved on, you know, people in their 60s have plenty to give and offer.
"And this idea that you have to be forced to retire or indeed that at 36 years of age, you can't consider – subject to passing a fitness test – joining the gardai, so I think these are all issues that should and will be considered in due course."
Mr Harris added that the idea it was a "job for life" has changed and that it was "OK" for people to want a number of different careers during their life.