Samsung Pay launches in the UK: Here's everything you need to know about its new contactless payment system
Samsung has finally launched its contactless mobile payment service in the UK.
Samsung Pay comes to the UK market almost two years after its rival Apple Pay and a full year after Android Pay. It was first launched in South Korea and the United States two years ago and has been late to arrive in the UK.
Here's everything you need to know.
How does it work?
Like its rivals, the UK version of Samsung Pay uses near-field communication (NFC) technology, which allows users to make payments by simply holding their phones close to contactless card readers.
The users are able to verify their transactions by scanning their fingerprints or by simply entering their PIN. Samsung's recently-released S8 and S8+ phones also have an additional feature that lets the owners authorise transactions by scanning their irises.
At present, not all merchant terminals use NFC, so the firm plans to roll out another method of payment known as the magnetic secure transmission (MST) – which allows the phone to mimic the magnetic strip on a traditional payment card. To make it work, the user has to select the bank card stored on Samsung Pay and hold the phone close to the terminal when making a payment.
MST has already been enabled on Samsung Pay in other countries such as the US.
What devices are compatible?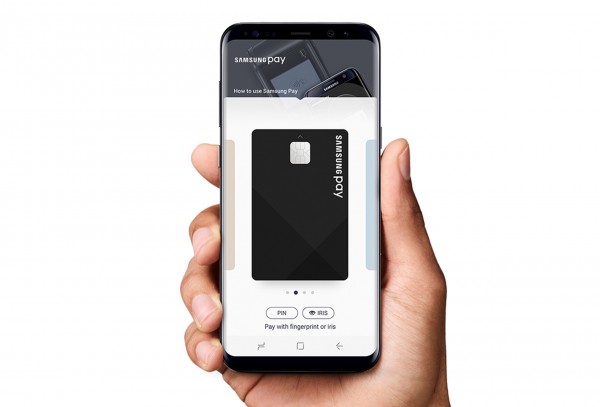 Samsung Pay is currently available on the S8, S8+, S7, S7 Edge, S6 and S6 Edge and the smartphone maker says the feature will be rolled out to additional devices "in the coming months".
Which banks does it support?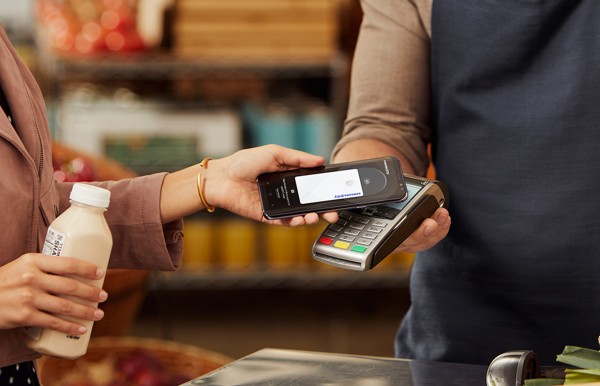 So far, Samsung has confirmed payment networks from three banks, including Mastercard and Visa and cards issued by MBNA, Nationwide and Santander.
The South Korean firm says more partners including American Express, first direct, HSBC and M&S Bank are coming on board soon.
The company also says that shops in the UK will let customers add loyalty cards to their devices in the future.
Is it secure?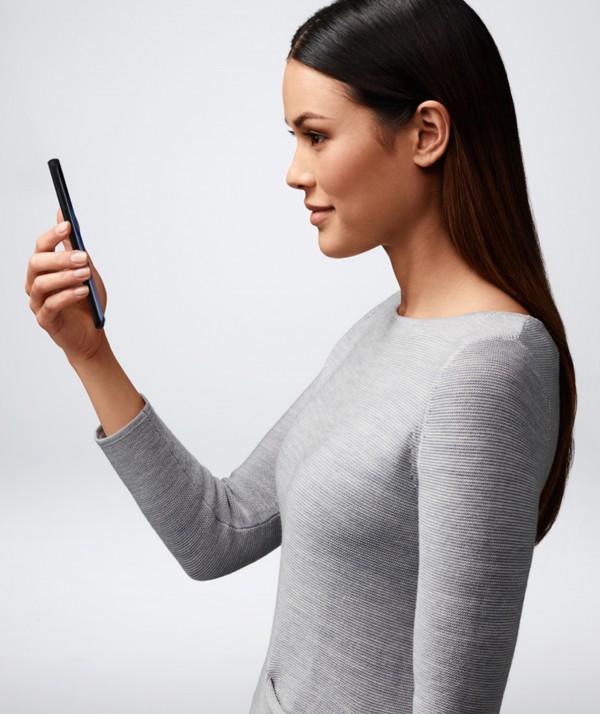 Like with other contactless payment methods, your card details are not provided to the merchant. Instead, it is substituted with an encrypted token unique to your card and device.
The encrypted information is stored in a separate, secure area of your device and if the phone is stolen, it can easily be deactivated so you won't need to cancel your card.
How is it different from other mobile contactless payment systems?
The company says it wants to make travel easier for you – if you live in London.
Samsung has worked on a special feature with Transport for London (TfL) that allows users to set up payment as a separate "transport card" that can be used on all TfL and most National Rail services in London.
The benefit here is that you do not need to wake your phone to verify the transaction – a feature not available on Android Pay or Apple Pay. But it won't work if your phone is switched off or has run out of battery.
The app is available to download on Google Play and comes pre-installed in some handsets.