Funding for projects to help boost the space sector in Northern Ireland
Two projects aimed at boosting the space sector in Northern Ireland are to receive funding from the UK Space Agency.
The funding includes £495,000 for a Northern Ireland consortium to oversee a pilot programme enabling small and medium firms to work with large companies to overcome technology challenges.
The funding has been awarded to ADS Northern Ireland, which represents the aerospace, defence, security and space industries in the north.
A further £223,000 will enable a Northern Ireland space cluster manager to work with local government, businesses, and academia to coordinate space activity and encourage collaboration and investment.
The UK Space Agency said Northern Ireland's space sector generated £46 million income for the UK economy in 2019/20.
The UK Space Conference – a biennial event that brings together the UK and international space sectors – is set to take place in Belfast in November.
The projects are among 19 new schemes across the UK which are to receive funding.
The UK's Secretary of State for the Department for Science, Innovation and Technology, Michelle Donelan, said: "This funding will help link local clusters to valuable networks of innovators and investors, showcasing the strengths of the UK space sector to international investors and levelling up the economy."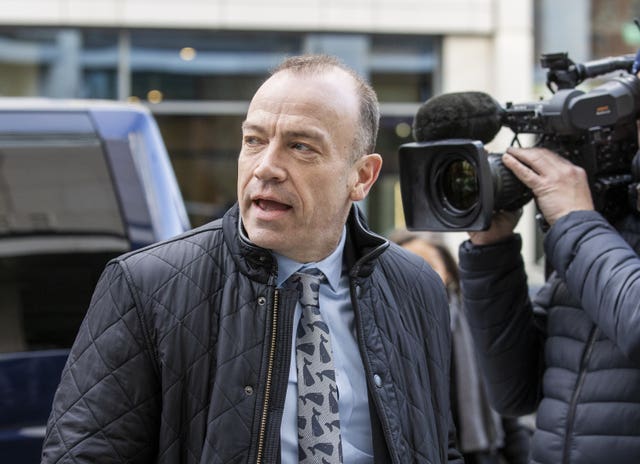 Secretary of State Chris Heaton-Harris said: "Northern Ireland companies are at the forefront of innovation, and this UK Space Agency funding will enhance the development of skills and local knowledge.
"With the UK Space Conference set to take place in Belfast later this year, this is a great time to shine the spotlight on Northern Ireland's space sector, and the economic opportunities it offers."
Dr Paul Bate, chief executive of the UK Space Agency, said: "Northern Ireland has a proud heritage of engineering excellence coupled with leading research and innovative thinking, meaning it is well placed to capitalise on the opportunities from a growing global space sector.
"It is already home to companies and universities that are involved in international space programmes through innovation on the ground and in orbit; future lunar missions and deep space exploration.
"Our new funding for a space cluster manager and high impact projects will accelerate the development of this fast-growing space ecosystem and help realise its full economic potential."