Scientists have spotted a deer chewing on a human bone
A young deer has been caught on camera for the first time gnawing on human bones.
The animal was spotted chewing on a human rib after it triggered a motion-sensitive camera at Texas State University's forensic anthropology research facility – a large outdoor area where scientists study how human bodies decompose in the wild and how animals interact with them.
The body had been outside for around 190 days and had already been feasted on by vultures when the opportunist white-tailed deer, which was out scavenging, came along.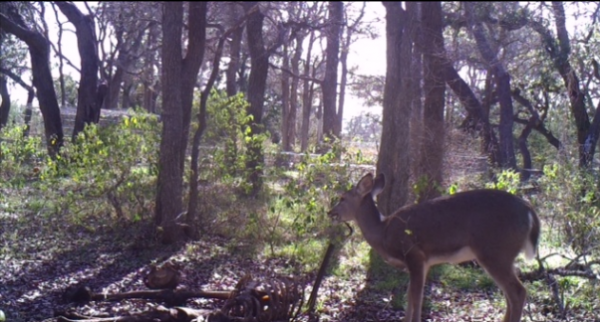 It picked up the bone and kept it in its mouth. Scientists found damage on the bone was characteristic of the deer rubbing its teeth against the bone.
Scientists have suggested that the animal might have been gnawing on the dry bone for minerals, but concluded that forensics should be aware of the potential that bodies lying outdoors could have been modified in some way by the species.
The findings were published in the Journal for Forensic Sciences.