Woman paralysed after van kidnap by controlling ex able to stand for first time
A woman who suffered catastrophic brain injuries after being bundled into a van by her controlling ex-boyfriend has been able to stand for the first time since the attack, her mother has revealed.
Angel Lynn, now 22, was left needing round-the-clock care after being found on the carriageway of the A6 near Loughborough in September 2020.
Her former boyfriend Chay Bowskill is serving a 12-year jail term for kidnap, coercive and controlling behaviour, and perverting the course of justice after grabbing her off the street and forcing her into a silver transit, driven by his accomplice Rocco Sansome, of Birstall, Leicestershire.
Bowskill claimed Angel had fallen or jumped from the van as it travelled at 60mph, but her mother Nikki Lynn believes that she was pushed.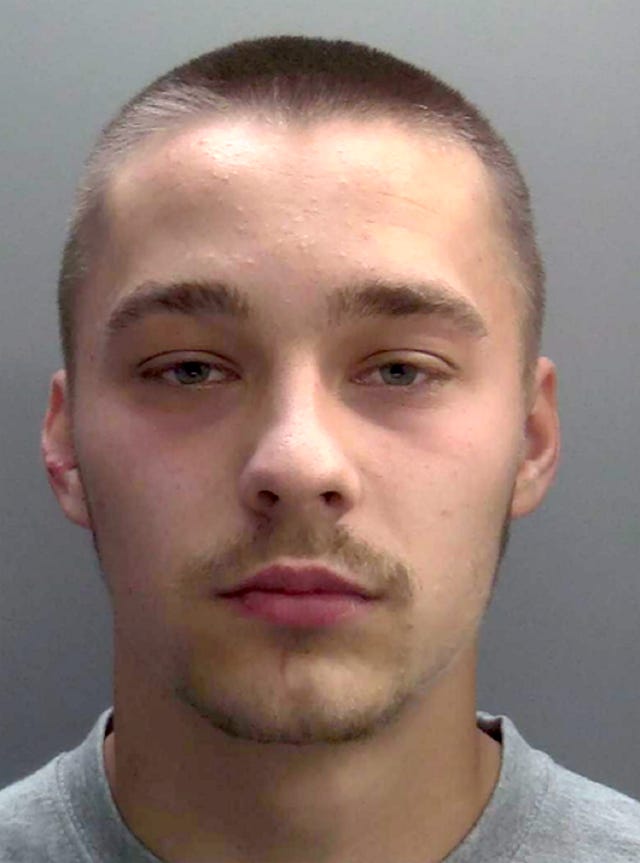 Angel's injuries were so severe that doctors feared she would not survive. However, Mrs Lynn told the Sun newspaper she has recently been able to stand and is communicating more.
Speaking on BBC Breakfast on Tuesday, she said: "She's doing really good actually with the moving. The physios what she's got are amazing, they are really good.
"She gets a bit moody sometimes when she's being bent around but yeah, it's doing her the world of good."
Her father Patrick confirmed that she is even beginning to take some steps and has had an operation to straighten her left foot.
The family, speaking ahead of a Channel 4 documentary about the case to be broadcast on Tuesday, want to raise awareness of the dangers of coercive control by abusive partners.
Mrs Lynn said: "(We're) just absolutely devastated that we didn't spot it. Because we wouldn't be here today had we spotted it earlier."
She went on: "It can happen to anyone. It doesn't matter how strong you are. It can happen to men and women.
"We've had to do this because this is how we tell other people about being coerced and how easy it is, even if you're strong minded, that it can happen to you and to just get out of it, because I wouldn't want anyone else to go through what we've been through."
Angel's family, including her five siblings, has been devastated by what happened, Mrs Lynn said.
"I just don't want it to happen to anyone else. Our whole family has been devastated."
They hope that she will be able to move from a rehabilitation centre back to the family home once building work has been completed to make it suitable for her needs.
Angel's cousin has set up a GoFundMe page to support her recovery https://www.gofundme.com/f/support-angel-lynns-recovery
Her mother Nikki is also doing the Great North Run to raise money for the air ambulance team that treated her daughter.
Kidnapped: the Angel Lynn Story is on Channel 4 at 9pm.