Author's discovery of book about Nazi Olympics inspired Belfast novel
A Belfast writer has told how the chance discovery of a book of photographs in Queen's University about the 1936 Berlin Olympics led to the concept of her debut novel.
Set in post-Troubles Belfast, The Stamp Of Beauty by Fionola Meredith tells the story of a young married woman who begins an intense affair with an older man as a way of escaping her manipulative mother.
Despite being very much a Northern Ireland novel, Ms Meredith explained how the idea for the work had an unlikely origin in the Olympic Games used as propaganda by Nazi leader Adolf Hitler.
She said: "A few years ago I was in the library at Queen's University in Belfast. I was looking for a book, I can't actually remember now what book it was.
"I saw this worn red book with the word Olympia on the spine. It was a book of photographs by Leni Riefenstahl of the 1936 Berlin Olympics.
"I started to look through it and the images were so beautiful, particularly the images of the divers.
"From the little I knew of her, I knew she was the person who made the big propaganda films for the Nazi regime; so I was conflicted because it was such beautiful work, but at the same time Hitler paid for it.
"I kept thinking about it and then I got really interested in Riefenstahl. She was so completely unrepentant about her involvement with the Nazi regime.
"I knew I wanted to write about her, I didn't quite know how.
"One day this character just walked into my head, a character called Patti Barbour, a war photographer originally from Belfast who had taken many images of the Troubles.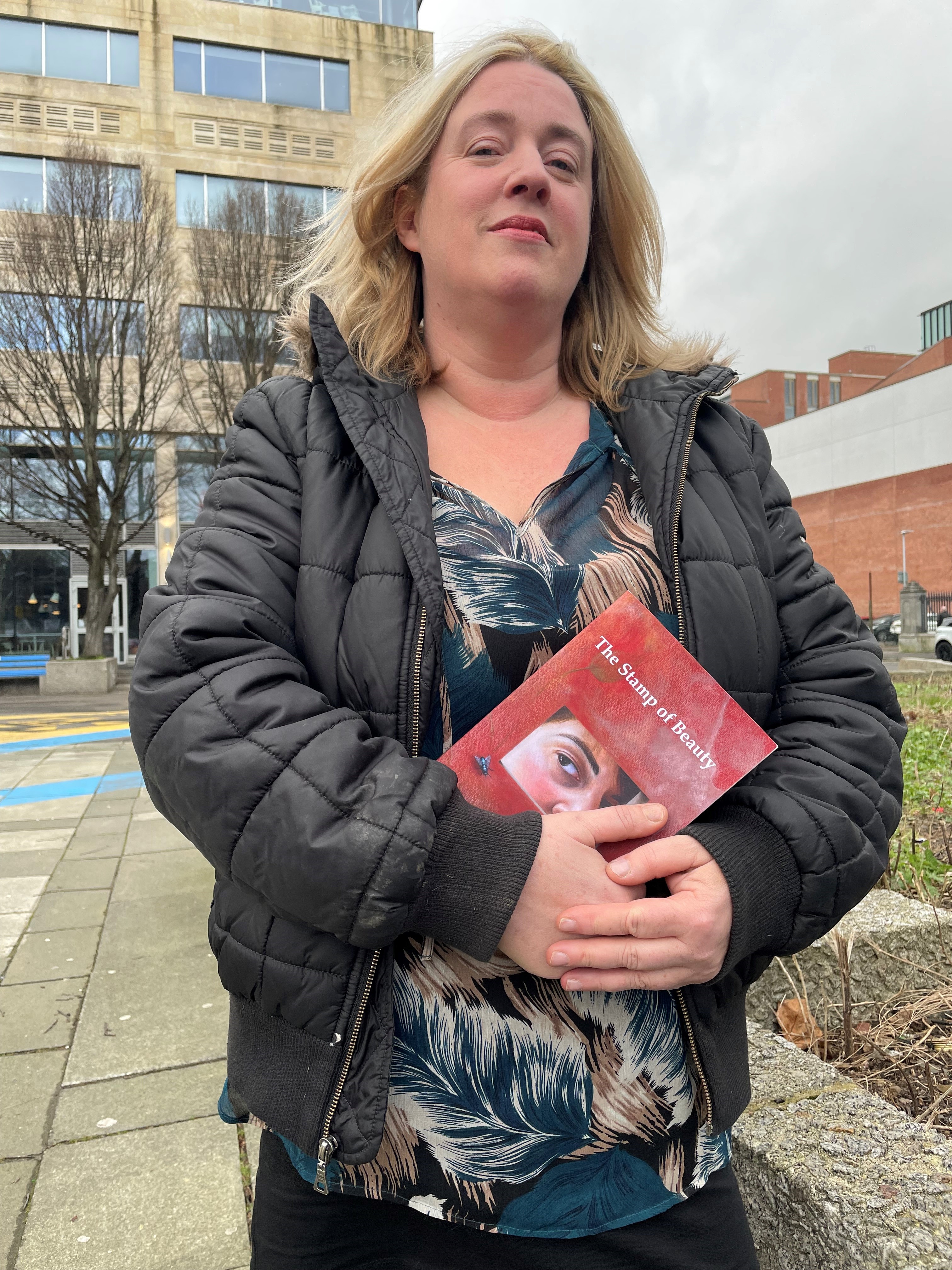 "Her muse was Riefenstahl, to the extent she called her daughter Leni. Pattie is this nightmare of a person, like an old teenager who has never really grown up.
"She comes to stay with Leni and that is the starting point for the story. Patti is like an unexploded bomb in the family."
Ms Meredith said her first novel is also an examination of Belfast following the Troubles.
She said: "It's very much a Belfast novel, it is mostly set here. One of the things I was trying to do was to look at the past and to what extent we can escape it.
"The Belfast that is in the present moment in this book is quite trendy, but to what extent is that a thin veneer over darkness and chaos and all sorts of unresolved troubles?
"Similarly I wanted to ask about how that happens in families. Are we doomed to repeat the traumas of previous generations or can we change?"
The Stamp Of Beauty is published by Dalzell Press.