House Of Cards star: It would not have been realistic to cancel the show
It would not have been "realistic" to cancel House Of Cards following allegations of sexual assault against its lead actor Kevin Spacey, one of the series' stars has said.
Spacey, 59, played US president Francis Underwood on Netflix's political drama and was sacked after he was accused of sexual misconduct.
The scandal brought House Of Cards close to being cancelled last year but producers on the popular series instead decided to kill off Spacey's character ahead of the sixth and final season.
His character has been replaced as president by his on-screen wife Claire Underwood, played by Robin Wright.
Constance Zimmer, who plays Janine Skorsky on the show, said the cast was "excited" to return following the misconduct allegations.
She told the Press Association: "More than anything we were all incredibly excited to be coming back because to have a show be brought down by one element is not really realistic.
"There are a lot of people that put a lot of hard work into the show and we have developed a fan base, and we have developed a family, and to rip it out from everybody because of one thing wouldn't be telling the true story.
"We all get things ripped out of our lives and we don't stop. We keep going and we had a lot of stories that we needed to still tell, so we were all excited to be back to finish it all off."
Michael Kelly plays Doug Stamper on House Of Cards and said the cast and crew pulled together like "family" following the controversy.
He said: "It was incredible, the way that everyone came together. I called Robin and she was like, 'of course, I am already on it'. MRC (the studio behind the show), Netflix and the writers Frank (Pugliese) and Melissa (James Gibson), everyone said this is going to be really hard because we have to do it really quickly.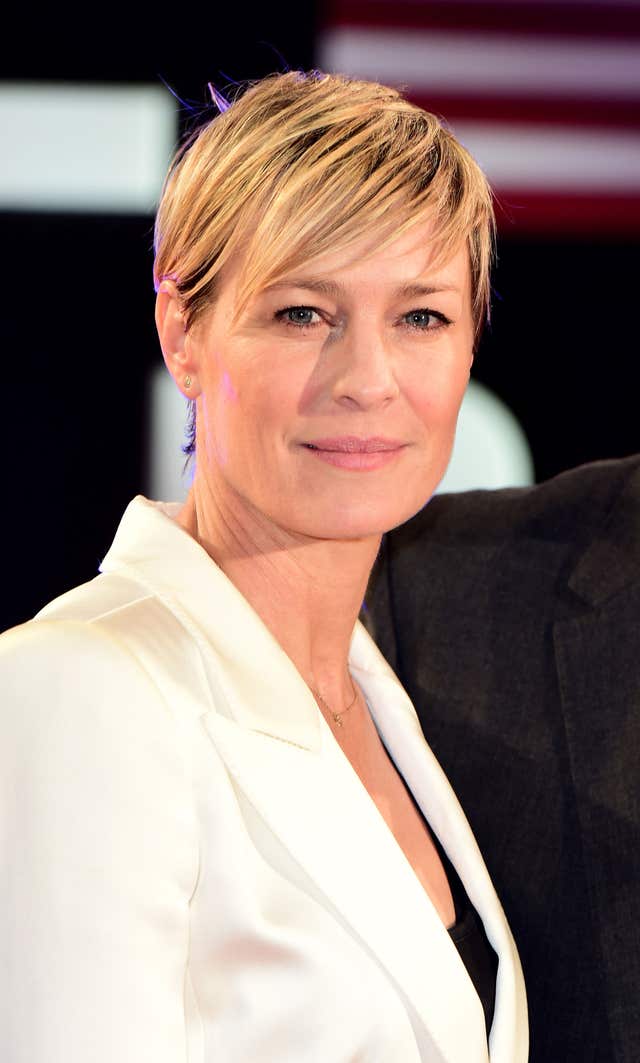 "But the way everyone pulled together – that's family, that's what needed to happen."
Kelly credits the show's success with its exploration of power and how it is wielded.
He said: "Because it's not a political show, it's always been about power and it's something everyone can identify with whether you have it or you want it.
"Everybody knows exactly what power is and they like to see people juggle for it."
Spacey's downfall was triggered by actor Anthony Rapp, who alleged he was 14 when a 26-year-old Spacey made a sexual advance to him in 1986.
Spacey said he did not remember the encounter but apologised for any "inappropriate drunken behaviour".
Spacey is being investigated by police in London and Los Angeles. The Oscar-winning actor has denied some of the allegations but not responded to them all.
House Of Cards season six will stream on Netflix from November 2.