More than 11,000 Ofcom complaints over Roxanne Pallett in CBB
Ofcom has received 11,215 complaints about Thursday's episode of Celebrity Big Brother, the media regulator said.
The Channel 5 programme saw former Coronation Street actor Ryan Thomas given a formal warning by Big Brother after ex-Emmerdale star Roxanne Pallett alleged he punched her.
A spokeswoman for Ofcom said: "We are assessing these complaints against our broadcasting rules, before deciding whether or not to investigate."
The Press Association understands the complaints relate to Pallett's reaction to the incident.
Following the broadcast, Thomas's brother Scott defended him on Twitter: "I have now seen it all! Women like that are so dangerous! Trying to damage my brother's reputation over what was blatantly some harmless play fighting.
"Be a drama queen all you want but don't try and ruin someone in the process! Nasty that!"
Emmerdale actress Charley Webb pointed out that Pallett's Twitter and Instagram accounts appear to have been deleted and added on Twitter: "I've woken up this morning even more furious for @ryanjamesthomas and all the women who actually do suffer from abuse. It's not normal behaviour and there needs to be consequences."
In preview clip for Friday night's episode, Pallett says in the Diary Room: "I don't feel very comfortable at the moment. I slept separately last night because I felt uncomfortable, because Ryan assaulted me.
"And he's still here and he smirked as me as I walked past."
Thomas, 34, tells Sally Morgan: "They know I'm not a bad person. They know I'm not, you know, causing anyone any harm in here at all.
"When they pick up on something in here that's nothing and turn it into something massive, it makes me not want to be here."
Pallett is also heard telling one of her co-stars that she was "in pain all night".
"It was intentional to hurt, he went for it, he did it with his fist, it was so sore, and so aggressive, and I walked off and I was in a blur of confusion."
In Thursday's episode Pallett, 35, told Big Brother she was upset by the altercation, which she said involved Thomas punching her "repeatedly, unprovoked".
She added, in tears: "He actually punched me like a boxer would punch a bag. And we weren't play fighting, there was no banter, it wasn't a joke."
Big Brother told her the footage was being reviewed and the matter was being "taken very seriously".
She asked to sleep in a separate bedroom because she "didn't feel comfortable" sleeping in the same room.
After being called to the Diary Room, Thomas was told: "Before you entered the Big Brother house, rules regarding unacceptable behaviour were explained to you. You have broken this rule.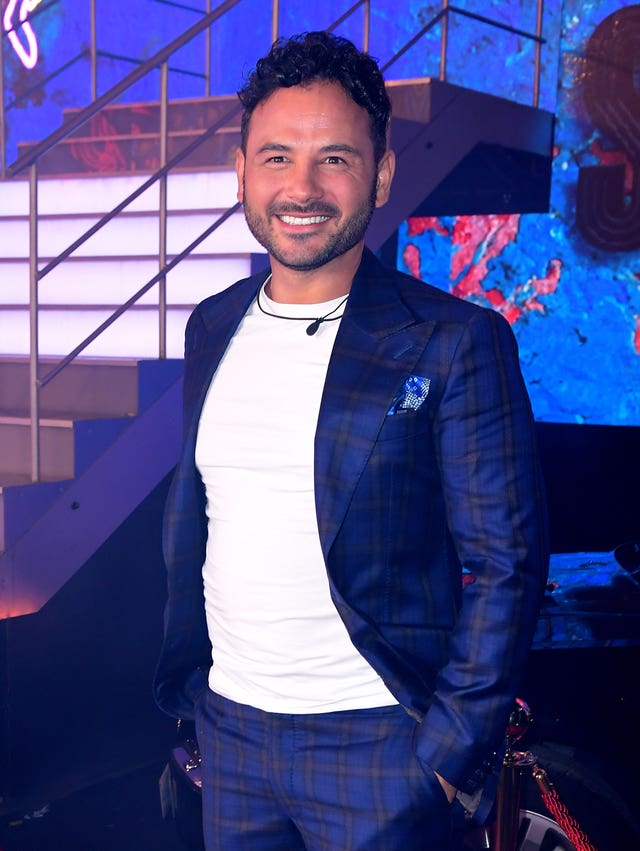 "At 3.55pm today, Big Brother noticed that, whilst almost play fighting, you punched Roxanne in the ribs.
"This caused Roxanne to say 'Ow, that bloody hurt'. Whether you intended to hurt Roxanne or not is irrelevant."
Thomas said: "I think we both know, and Roxanne, that there was no malice or anger in anything I did."
He apologised for his actions.
Big Brother said: "Big Brother is issuing you with a formal warning in regards to physical contact in the house. Any repetition and Big Brother may have no choice but to remove you from the house."
Channel 5 said they would not be commenting.
Celebrity Big Brother continues at 9pm on Channel 5.