Michael Portillo back on track as he explores India's railways
Former Cabinet minister Michael Portillo is embarking on a journey around India in his latest television series about railways.
The 64-year-old politician turned presenter has already enjoyed success with Great British Railway Journeys, Great Continental Railway Journeys and Great American Railroad Journeys.
His latest adventure will see him travelling through India's mountains and deserts, visiting temples and meeting maharajas, while armed with a 1913 copy of Bradshaw's Handbook Of Indian, Foreign And Colonial Travel.
Train journeys included in the four hour-long episodes include Amritsar to Shimla, Lucknow to Kolkata, Mysuru to Chennai and Jodhpur to Delhi through India's famous Golden Triangle.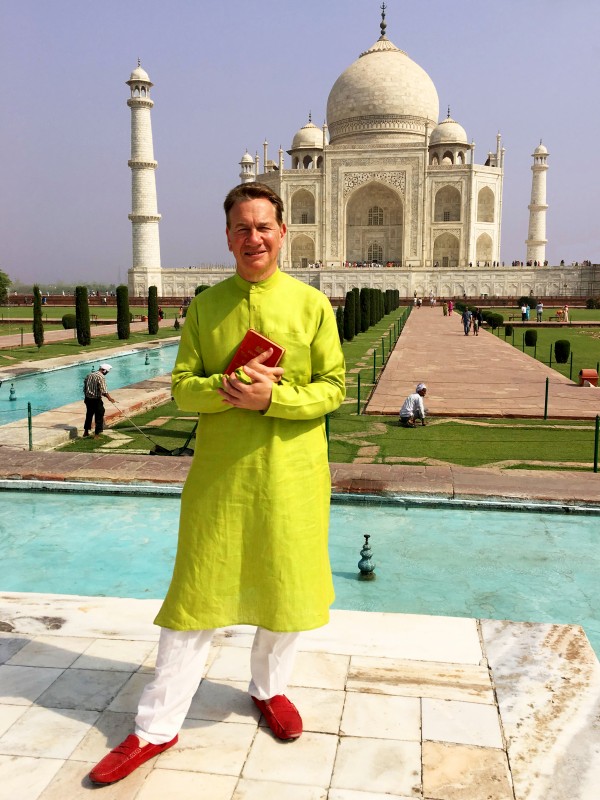 Along the way, Portillo will look at how imperial railways designed by British engineers spread ideas of independence among millions of Indians.
He said: "British-built railways in India helped the British to make money and maintain order; and as a by-product served to unite the country, ripe for independence.
"Exploring the subcontinent by rail today exposed me to its extraordinary vivacity, colour and noise; and introduced me to the new hi-tech India too."
The BBC has also commissioned two hour-long instalments of Great Continental Railway Journeys.
The ninth series of Great British Railway Journeys and third run of Great American Railroad Journeys are both currently in production.
Great Indian Railway Journeys will air in autumn 2017.