Four candles lit in memory of comedy's little big man Ronnie Corbett
Stars and fans have paid tribute to 5ft 1in comedy giant Ronnie Corbett at Westminster Abbey, with four candles, referencing the famous sketch, placed "centre stage".
Dame Barbara Windsor, actress Joanna Lumley, comedian Jimmy Tarbuck, Stephen Fry, Ben Elton, Graham Norton, David Walliams and Sir Bruce Forsyth's wife Lady Wilnelia Forsyth attended the packed service of thanksgiving.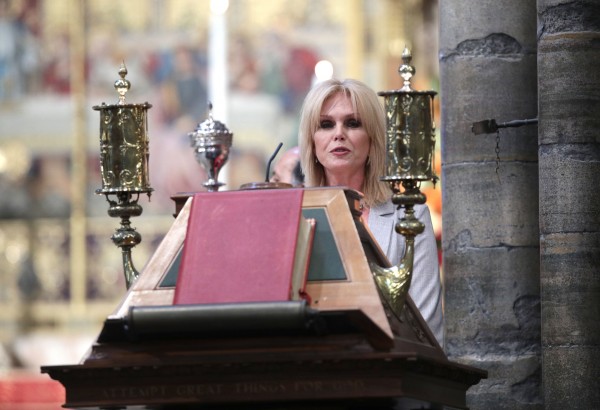 Corbett's trademark armchair, from which he would deliver his monologue on The Two Ronnies, was placed in the abbey in his memory.
After a procession through the abbey, four candles were laid out behind the chair in an "oblique" reference to the duo's famous sketch.
The joke, as well as the class satire which debuted on The Frost Report, and a Mastermind skit were played to the congregation.
Fans heard Corbett and comedy partner Ronnie Barker's famous sign-off: "It's goodnight from me … and it's goodnight from him."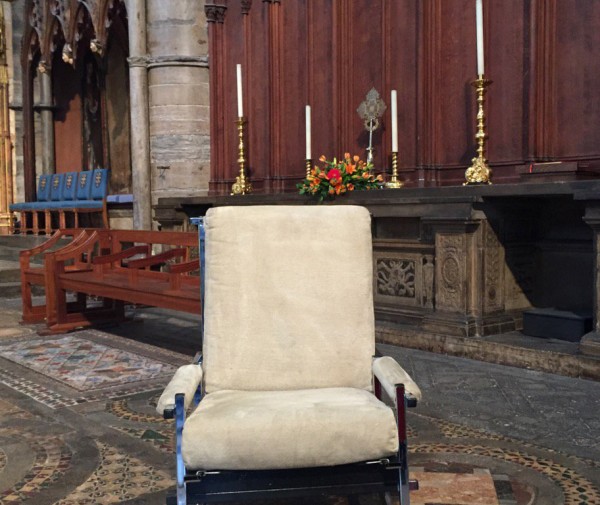 Tarbuck gave a moving tribute to the entertainer, who died in March last year aged 85, saying: "Ronnie was a poet of comedy and when a poet dies he leaves us with the laughter."
Despite his short stature, the pint-sized star was "10ft in comedic talent", he added.
He joked that before his rise to fame, when Corbett was an RAF officer, "he got his uniform from Mothercare".
He said he once told Corbett when they were meeting the Queen: "Don't bow too low or she won't be able to see you," adding: "He told me to go away."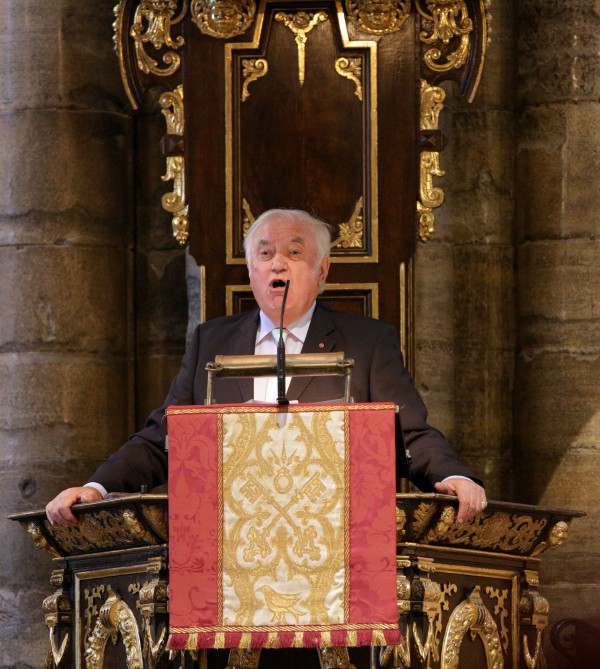 He told the congregation he wanted to give his friend the knighthood he did not receive in life.
"He never received a knighthood and I could never understand why," Tarbuck said.
"I'm taking the opportunity to make him a knight. All those in favour say 'aye'."
The Very Rev Dr John Hall, Dean of Westminster, gave thanks to the "comic genius that gave immeasurable joy to countless people" at the packed service.
He recalled Corbett's "brilliant comic timing, the twinkle in the eye" and "the richness in the voice".
Comedy star Rob Brydon became tearful as he recalled his friendship and golfing partnership with Corbett.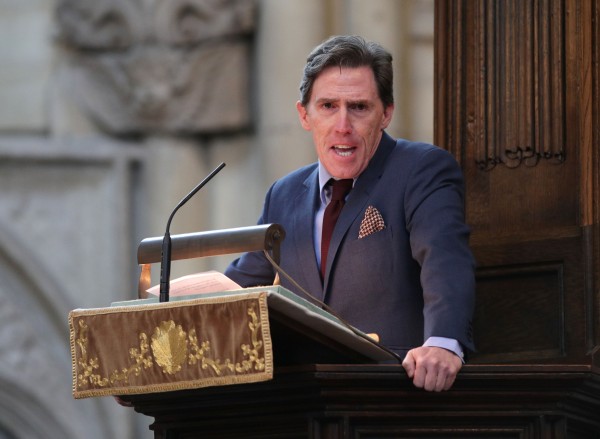 He described how Corbett helped him overcome his nerves when he heard him laugh, "out there in the darkness", with that "unmistakable, beautiful voice", while on stage early in his career in Croydon "living the dream".
The pair became firm friends after Corbett visited Brydon backstage.
"In these horribly dark and troubled times he's brought us all together … We will never forget you," he said.
"One of the great pleasures of my life was to walk down the street with Ronnie Corbett and witness … wonderful faces which would light up with joy when they saw him."
Anne Hart, Corbett's widow, was at the service, while actress Penelope Keith represented the Prince of Wales and the Duchess of Cornwall, and the Duchess of York represented the Duke of York.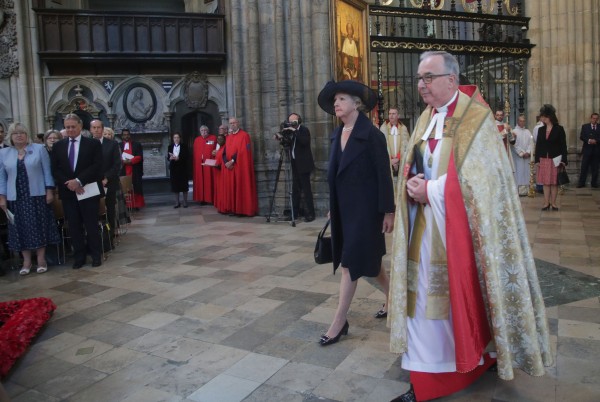 Music was played by the BBC Concert Orchestra and the abbey choir.
Corbett became a household name as part of The Two Ronnies, with the late Barker.
The show, which pulled in up to 22 million viewers and was famous for its four candles sketch, ran for 16 years on the BBC.
Before the service began, Dame Barbara told the Press Association: "He was very special. And we had a lot in common. We were both little.
"He always knew his lines and was there on time. He was very professional … He was a breath of fresh air."
Lumley told the Press Association: "The Two Ronnies were as good as it gets.
"They were at the top of the tree. They always left me in stitches and gasps of admiration."
She said of the service: "He would be absolutely delighted and amazed."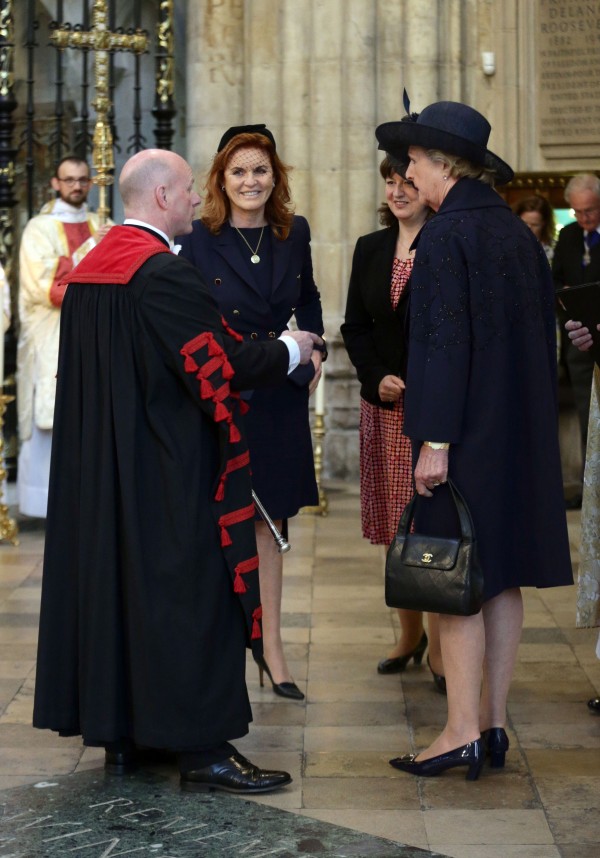 Tarbuck added: "I think he would have loved to be here. He loved a party … I'm very honoured to be here."
Broadcaster Nicholas Parsons said: "It's lovely that someone who was so loved should be remembered in this amazing building.
"It is iconic and he was an iconic performer."
Former BBC executive James Moir described Corbett as a "comedy alchemist who lifted the word from the page and transformed it into echoing, golden laughter".