Barbara Windsor's legacy is about dementia not just 'bra flying off' – widower
Dame Barbara Windsor's legacy is "more than her bra flying off in Carry On Camping", her widower said, as Babs' Army prepares to battle through the TCS London Marathon to fundraise for dementia research.
The former EastEnders and Carry On actress campaigned for more funding to find a cure or a way to halt dementia following her own diagnosis from Alzheimer's.
Dame Barbara was also credited with helping others to speak openly about their own experiences of dementia after the decision to make her diagnosis public.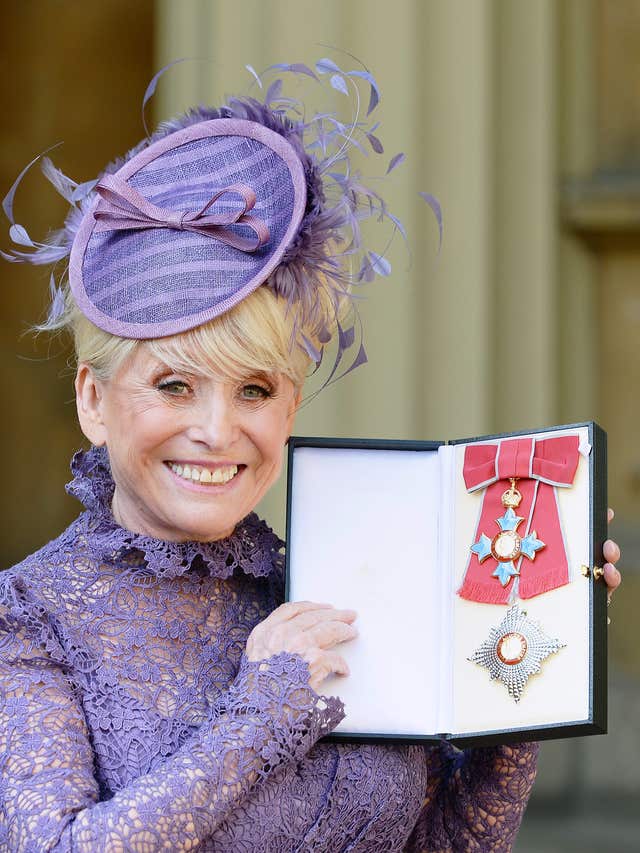 She died on December 10 2020, aged 83, and her widower Scott Mitchell said: "The legacy is more than her bra flying off in Carry On Camping.
"Her legacy will live on."
Dame Barbara discovered she was suffering from Alzheimer's in 2014 and the couple went public with her diagnosis four years later.
"They called it the Barbara Windsor effect. It opened up the conversation," said Mr Mitchell.
"Other people were saying 'Barbara's got that thing I've got'."
Mr Mitchell first ran the London Marathon in 2019 when £4 million was raised for the event's charity of the year, Dementia Revolution, which was a year-long partnership between Alzheimer's Society and Alzheimer's Research UK.
"I said then never again," Mr Mitchell told the PA news agency.
"Then I ended up doing it in 2021 after Barbara had passed. That took in a whole new thing.
"When I finished that one, I said never again."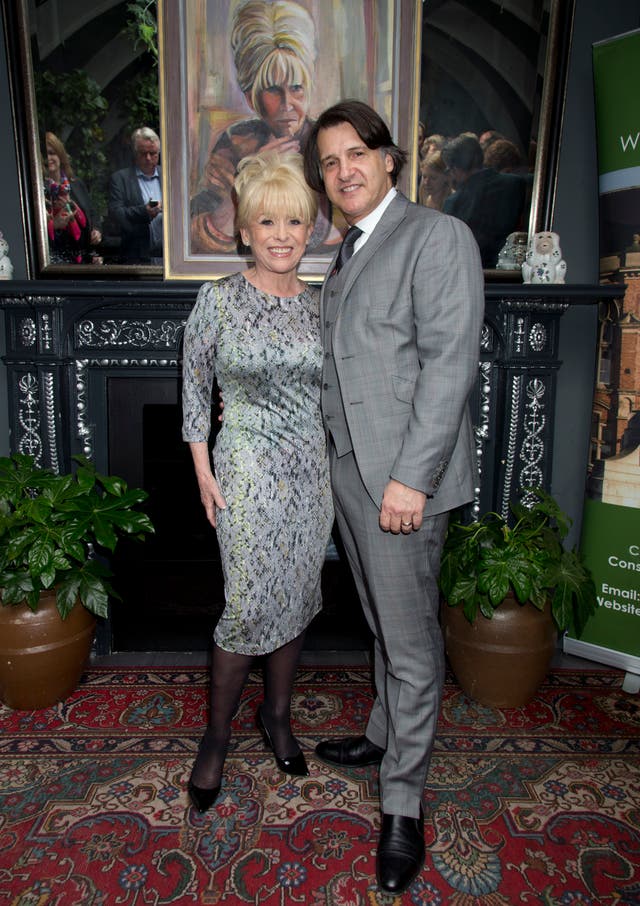 Mr Mitchell said he felt "really jealous" when the 2022 TCS London Marathon took place in October without him and he is now training to run the 2023 event when it returns to its traditional spring slot on April 23, five days before his 60th birthday.
"This has to be the last one," said Mitchell who is raising money for Alzheimer's Research UK, a charity for which he is an ambassador.
"Barbara used to say 'your legs are too little to run'. She used to say 'what are you doing? You can't run."
Mr Mitchell, who spent 27 years with Dame Barbara whom he married in 2000, said: "I will think of her every step of the way."
He added: "I'm really proud to have had the chance to run the London Marathon. It's such an incredible day."
Mitchell will be joined at the marathon by EastEnders stars including Heather Peace, Natalie Cassidy and Lacey Turner who is doing her first marathon.
He said they are incredible for training on top of juggling filming schedules and caring for young families.
Cassidy, who ran the London Marathon in 2019, told PA she goes through her diary on a Thursday when she gets her work schedule so she can plan when to fit in the weekly long run which is part of her training.
"It's really hard. Our work changes every week. It's quite sporadic," she said.
"If I'm working in the morning I can do an afternoon run."
Cassidy added: "I'm really looking forward to it. It's lovely to get the team back together.
"But I also kick myself that when I did 2019 I didn't keep it up."
Boris Johnson launched the Dame Barbara Windsor Dementia Mission in August 2022 and welcomed the actress and her husband to Downing Street when they delivered an open letter from the Alzheimer's Society calling on him to address the "devastating state" of dementia care.
Mr Johnson, who was then prime minister, said the Government would commit an additional £95 million in research funding, meeting a manifesto commitment to double funding into seeking treatments for the disease to £160 million by 2024.
It is understood recruitment is ongoing for a chair for the mission.
In 2021, a bikini worn by Dame Barbara in the 1969 film Carry On Camping sold for £9,500 at auction with the proceeds donated to the Alzheimer's Society in her memory.
An image from the famous scene where the character's bikini top flew off during an exercise class was included in the order of service for Dame Barbara's funeral, accompanied by her quote: "That picture will follow me to the end."
– To support Babs' Army, visit: https://2023tcslondonmarathon.enthuse.com/pf/babsarmy-63c0f