Mrs Merton's brazen question to Debbie McGee voted best one-liner
Mrs Merton's memorable quip to Debbie McGee, the wife of magician Paul Daniels, has been chosen as the greatest comedy put-down in British TV history.
Late comedian Caroline Aherne starred as the wry, no-nonsense elderly host of mock talk show The Mrs Merton Show in the 1990s, interviewing a litany of stars including George Best, Lorraine Kelly and Bo Derek.
But it was her chat with Debbie that stands out above the others, and her brazen question about her guest's marriage to Paul has been voted TV's best one-liner in a poll of 2,000 British fans.
Her retort fended off competition from beloved put-downs from sitcom characters such as Fawlty Towers' Basil Fawlty (John Cleese) and Only Fools And Horses' Del Boy (Sir David Jason).
In the 1995 interview, Caroline's Mrs Merton asked Debbie: "So what first attracted you to the millionaire Paul Daniels?"
The quip received 37% of votes in the poll.
Caroline died in July last year at the age of 52 following a battle with cancer.
Del Boy came in second place for one of his notable sharp one-liners.
Thirty-two per cent of voters chose his quote: "Dear old grandad, bless him. He was about as useful as a pair of sunglasses on a bloke with one ear."
In third place was Rowan Atkinson's Blackadder with one of his scathing snubs to sidekick Baldrick.
Voted for by 31% of those polled, the chosen remark goes: "Your brain, for example, is so minute, Baldrick, that if a hungry cannibal cracked your head open, there wouldn't be enough to cover a small water biscuit."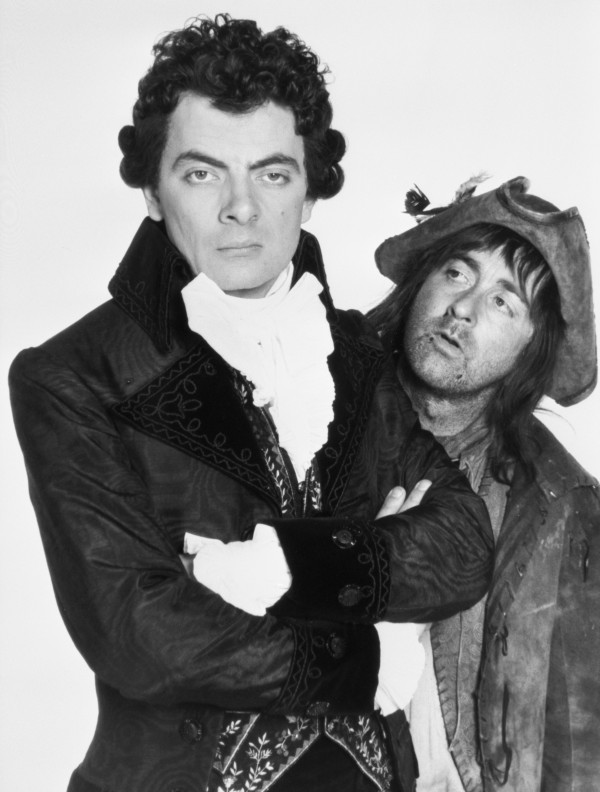 Four of Blackadder's witty retorts made it into the top 20, along with two from Del Boy and two from Absolutely Fabulous character Patsy Stone (Joanna Lumley).
Other British TV characters on the list include Dad's Army's Captain Mainwaring (Arthur Lowe), One Foot In The Grave's Victor Meldrew (Richard Wilson), Father Ted (Dermot Morgan) and Sherlock Holmes (Benedict Cumberbatch).
The nationwide poll was commissioned to mark the launch of all four series of Blackadder on streaming service UKTV Play.