Oxford children's choir has helped 'heal souls' of Ukrainian refugees
Ukrainian refugees who are part of an Oxford-based children's choir have spoken of how music has helped to "heal their souls" and make them feel as though they are "not alone".
Cherwell College Oxford, a family-run independent co-educational boarding and day school for students between the ages of 12 and 18, set up The Cherwell Choir in January 2023 to unite Ukrainian refugee children arriving in the UK because of the full-scale Russian invasion.
The choir – which has one-hour sessions on Wednesdays from 5.30pm – sing a mix of Ukrainian and English songs and practice vocal techniques, guided by musician Yevheniia Diachenko, who is herself a Ukrainian refugee.
"[Music helps them] feel more relaxed and when I see these kids, they sing, they dance, they forget about everything like the bad things", the 41-year-old who is based in Oxford told the PA news agency on June 20, which marks World Refugee Day.
"When they sing, they show their emotions and sometimes they even cry, but in a good way.
"They miss their families, they miss their dads who stay in Ukraine, but they feel support from each other and music helps to heal their souls."
Mrs Diachenko used to have her own private vocal school in Kyiv and said she wanted to continue teaching singing lessons when she arrived in Oxford on July 27, 2022 with her nine-year-old daughter Katrin and their pet cat, so organised for the choir to be set up alongside other mothers of Ukrainian children and staff at Cherwell College.
"We wanted the children to feel more at home, to speak with each other and play together", she added.
Reflecting on the day she fled her home in Kyiv, she said: "All of those emotions have come back to me.
"It was a horrible day for every Ukrainian.
"I was at home and I woke up because I heard some explosions and I was scared and frustrated because I didn't know what to do.
"After five days, my husband said to me that I needed to leave with my daughter and it all happened really fast."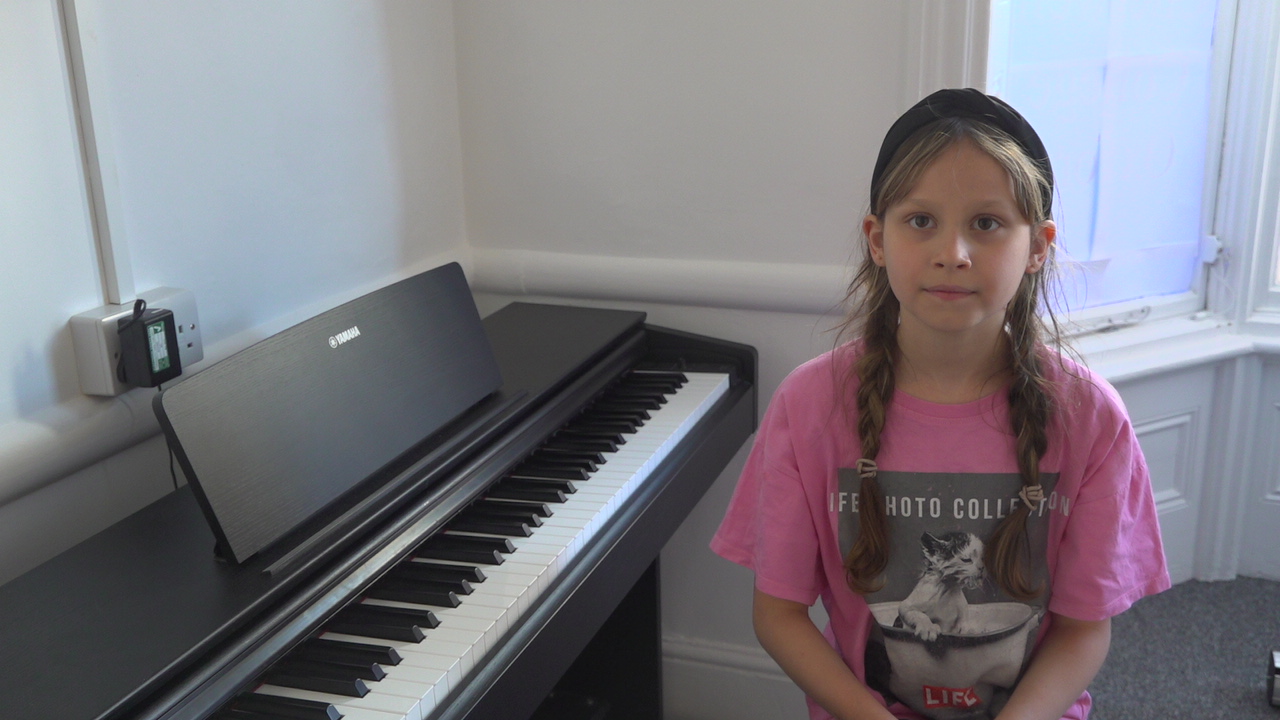 Katrin told PA: "It was a really sad time, especially the first time we left.
"I was really sad and I missed my dad."
Despite still missing her home and family back in Ukraine, she said that the choir has helped her to navigate her new life and connected her with her mother.
"I think art helped me when I came here and I thought that because my mummy is a singing teacher, I can do some singing too to help her", she said.
"The choir is really nice, I have really good friends here and I like singing.
"I think [singing] Shum is my favourite and I like Stefania [by Kalush Orchestra]."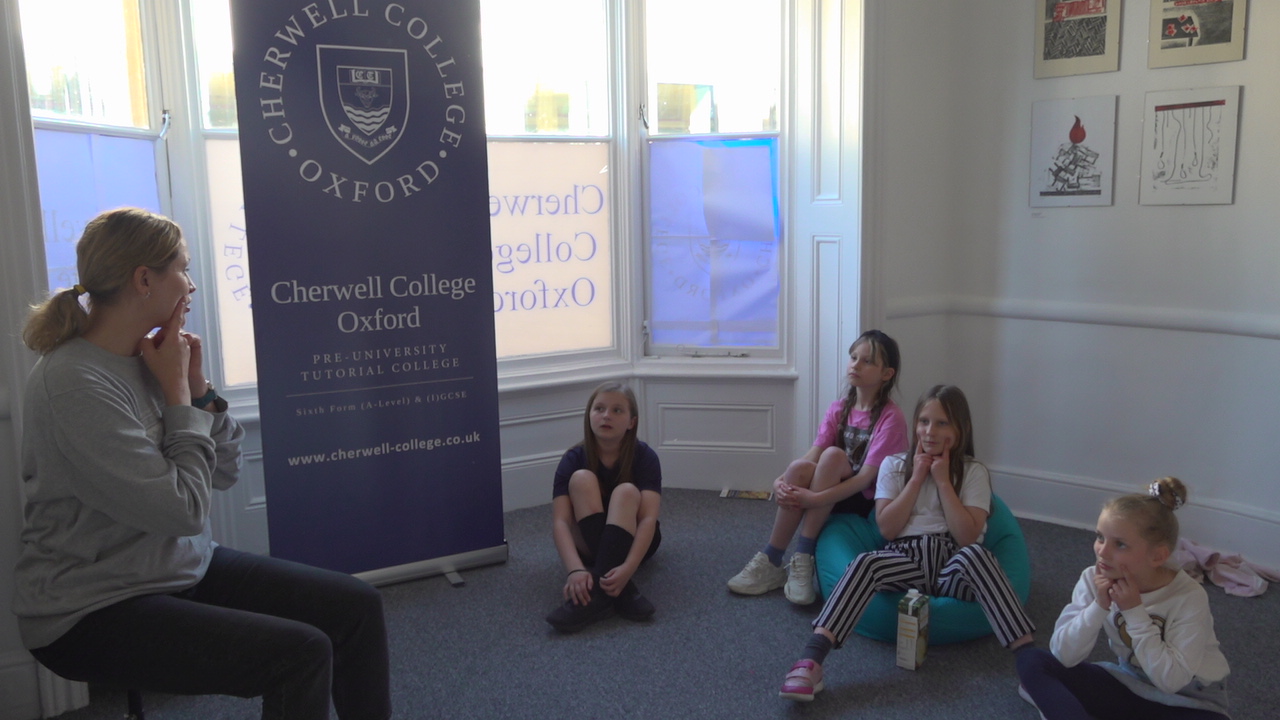 When PA attended one of the choir sessions, the group sang Katrin's favourite songs while moving their hands and swaying from side-to-side, as well as pop ballads including Katy Perry's Firework and Adam Young's Fireflies.
Katrin added that it is "really cool" to have her mother as her singing teacher, and it prevents her from worrying about her as she is there with her.
For 10-year-old Alisa Klauning, the choir has helped her to feel as though she is "not alone".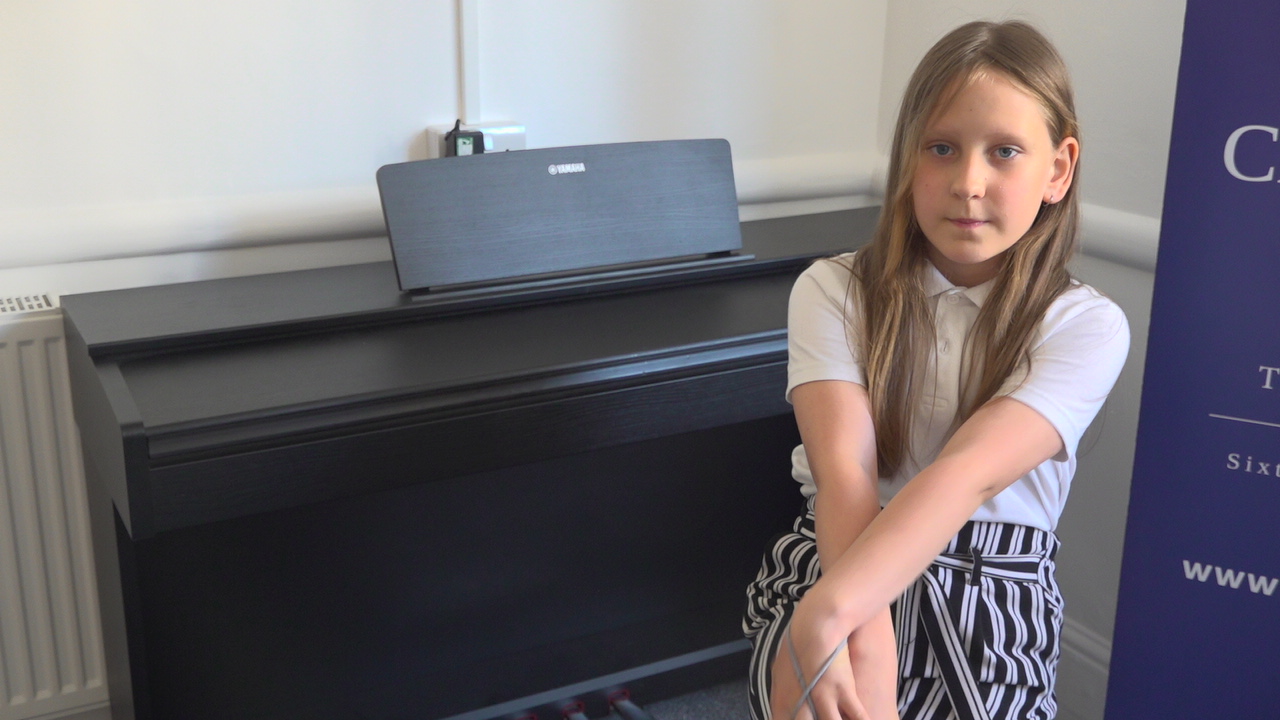 "I feel quite safe in this community and I feel that I can talk with anybody about what's happened in Ukraine – and they will say, I remember that", she told PA.
"The hardest thing in school is probably just communicating with people because you don't really know English as much as they do.
"And I really like music and my life has somehow been connected with music since I was really really little."
Alisa escaped from her home in Kyiv with her sister Yeva, 15, and her mother Nataly – who works at Cherwell College Oxford as a communications officer – on March 5, 2022.
They reached their host family in Long Hanborough in Oxfordshire on March 29, 2022 and then moved to Oxford in April 2023.
"The first time they said we have to leave Ukraine, I just didn't believe it", she said.
"And then we were on a train and going away just like that.
"But I just felt like my mum knew what she was doing and so I just gave myself to her and said, do anything."
Helen Clarke, who is Ukrainian and runs Cherwell College alongside her husband Stephen, said that when the invasion happened, "naturally the college wanted to help dislocated children go through the transition in the easiest way possible".
"They have performed in St Michael's Church on May 20. It was a wonderful performance and we look forward to supporting them to perform many more concerts in the future," the Vice Principal added.
The College has also supported dislocated Ukrainians through culture weeks from October of last year, which have showcased Ukrainian art and music.
Mr Clarke, who is the College's Principal, told PA: "As well as helping Ukrainians, we also want to remind people what they're going though.
"These people have been torn away from their country, from their families, from their husbands and sons who aren't allowed to leave the country and losing people because of the conflict."
The former diplomat who was the First Secretary at the British Embassy in Kyiv from 2000 to 2003 added: "It is also important for people to understand what Putin's mission is – his mission is Europe, he believes Russia is Europe, and we have to try and stop him, it's as simple as that."