Man hopes to get diverse book into every secondary school in the UK
A marketing manager has said he will "not rest" until he gets his book containing "raw" and "inspirational" stories from ethnic minorities to every secondary school in the UK.
Jonathan Mildenhall, co-founder of marketing company Twenty First Century Brand, curated A Colourful View From The Top – a novel which features entrepreneurs, executives and "thought leaders" from ethnic minority backgrounds to help "change the narrative" for their communities.
The 55-year-old is aiming to distribute the book across the country and told the PA news agency: "I won't rest until I know that there is a copy of this book in every single high school in the UK."
"Twenty First Century Brand, separately, has committed to getting [the book] distributed to all the major minority secondary schools in the UK where the population of students over-indexes as minorities."
He is passionate about storytelling, calling it "the currency of mankind", and believes students across the UK will be inspired by the book, which also includes lessons and daily affirmations for readers.
"The book has inspirational stories, real, specific lessons, daily affirmations, if you choose to take them, and archetypes to help young readers think about who they might want to be as an archetype."
Mr Mildenhall, who is originally from Leeds but now lives in Los Angeles, was inspired to create the book after feeling "crushed" after the murder of George Floyd in 2020 in Minneapolis as a result of a police officer kneeling on his neck.
"At the time, my two babies were infants sleeping together, in the crib, my little brown-skinned girl and my little white-skinned boy," he said.
"Here I am watching in horror with the rest of the world, the murder of George Floyd, and I realised that I had brought my daughter into a country of deeply rooted hatred and racism and violence that was being conducted by the authorities."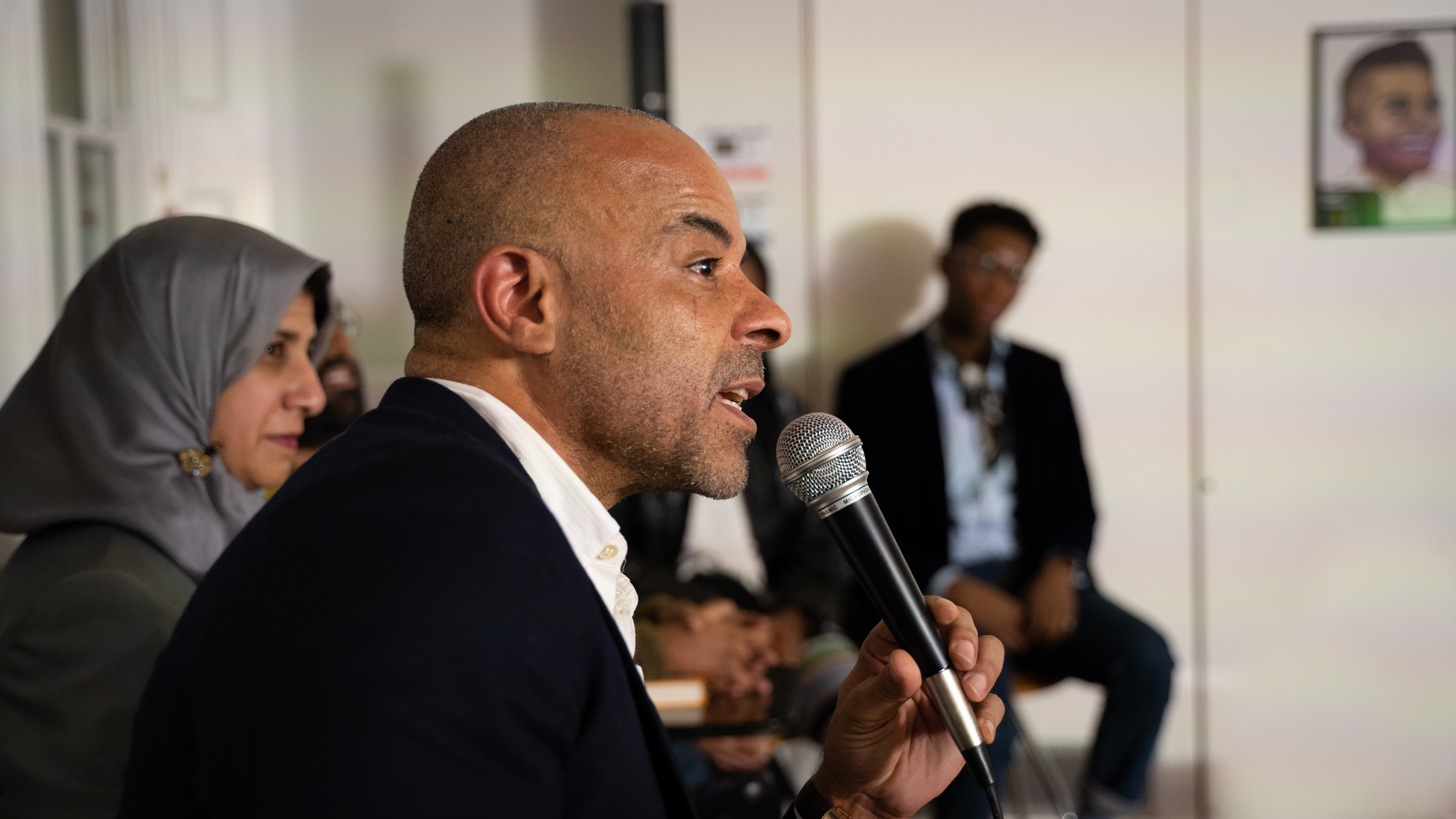 The incident gave him second thoughts about bringing up his children in the US for fear of "exposing my daughter to that level of violence or that level of institutional and cultural racism".
"I was beaten by this – the narrative of black people in this country is so, so wrong and so damaging," he added.
"There is pride and dignity in the black and brown story and it's not cutting through."
Mr Mildenhall almost left the US to come back to his home in the UK.
However, his co-founder, Neil Barrie, encouraged Mr Mildenhall to write a book that "changes the narrative" for people from an ethnic minority background and allows them to "see themselves in these different industries".
Mr Mildenhall said part of the challenge in writing the book was finding enough people from an ethnic minority background to create the novel, and to inspire them to share their stories.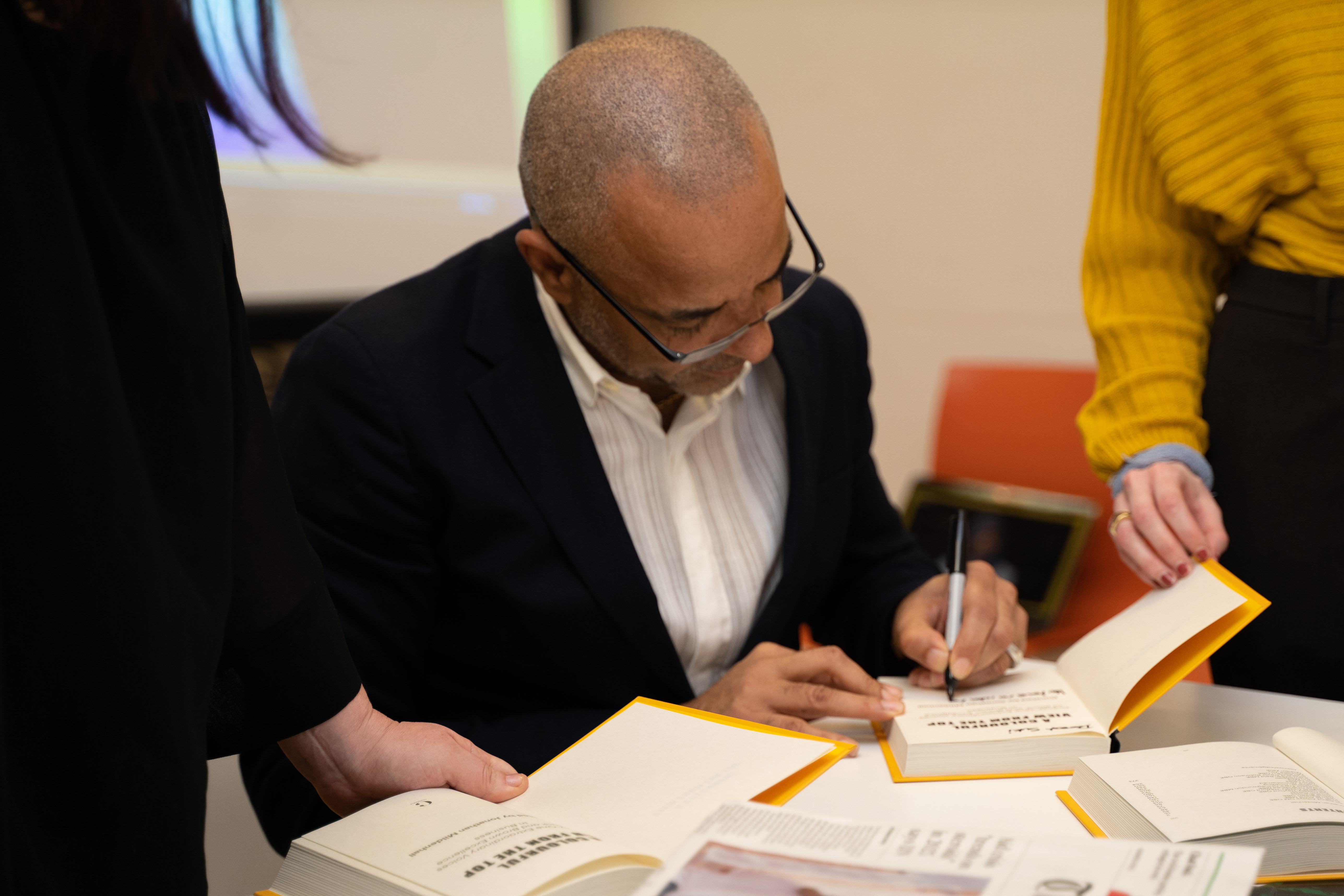 "The challenge of an idea like that is if we get the right level and the right diversity of executives, creators, entrepreneurs, thought leaders," he said.
"My chapter was used to inspire everybody else.
"This is not a shiny reprise of your LinkedIn profile. This is literally the heartache of your journey and being a trailblazer.
"I needed to write mine with so much authenticity, so I could get the others to write theirs with so much authenticity."
Mr Mildenhall hopes the book will have an "incredible impact" on the next generation of individuals who "don't yet think that they can be leaders".
"They don't think that they can be leaders because they don't see people who look like them in leadership positions," he said.
"The whole purpose of this book is to tell raw, unedited, unvarnished, vulnerable, heart-breaking, inspirational stories.
"I want to show that through all of that… you can use your voice to change the trajectory of the industry."
A GoFundMe campaign has been set up to raise £82,000 to go towards distribution costs and ensure students have free and easy access to the book, which features an array of individuals who have been recognised for their work by the late Queen, receiving an OBE, MBE or CBE for "making a dent in British culture".
More than £26,000 has been raised so far – nearly a third of the target.
"I have been overwhelmed by how universal this fundraising campaign has been from people who have donated as little as £5 to £2,000," he said.
"I personally started the campaign with a commitment of £8,200, because what we're trying to do is raise £82,000 to cover the cost of distribution, so I thought I'd start the campaign with 10% of that."
Mr Mildenhall hopes that readers come away feeling that "successful is really possible".
Members of the public can donate at https://www.gofundme.com/f/colourful-view-from-the-top