Largest knitted hat in UK made to raise funds for charity
Needles were put to the ultimate test as knitters came together to make the largest knitted hat in the UK for charity.
This week marks the 20th anniversary of the Big Knit, which sees people knit mini hats for the tops of Innocent smoothie bottles to help Age UK provide services and support to older people.
To celebrate the occasion, knitters from across the country gathered in Nottingham on Monday to knit the biggest bobble hat in the UK – which was roughly 23ft tall and 20ft wide, 817 kilos and made up of 545 knitted squares.
Adam Rostom who sparked the Big Knit idea was one of the participants and said that the experience was exciting and required "a huge amount of co-operation and participation" from the volunteers.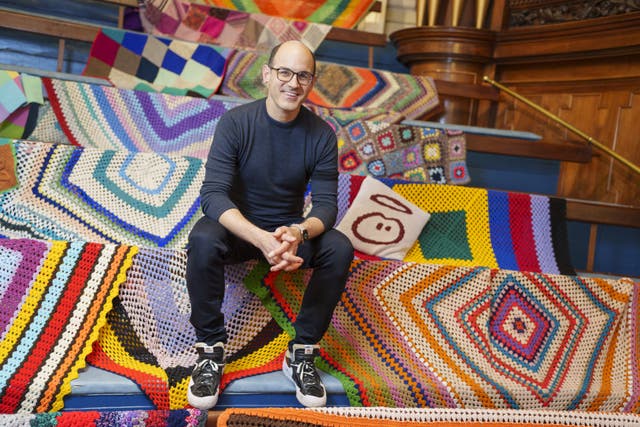 "I was excited to see it come together and I'm also excited for what happens to it afterwards – it's going to be broken up and given to other charities to keep people warm over winter", the 47-year-old from Bath told the PA new agency.
"I think it took two million yards of yarn to make it – so a huge amount of yarn."
Mr Rostom added that the Big Knit has a huge social element to it, which helps to bring people together.
"The Big Knit has enabled groups of people to come together and knit together, in particular as part of Age UK schemes, and I think that's a lovely thing", he said.
"The process of knitting is something that you can really focus in on and it is really beneficial for someone's mental health, and is sort of hypnotic.
"It really does bring a degree of calmness and a sense of satisfaction through making a hat."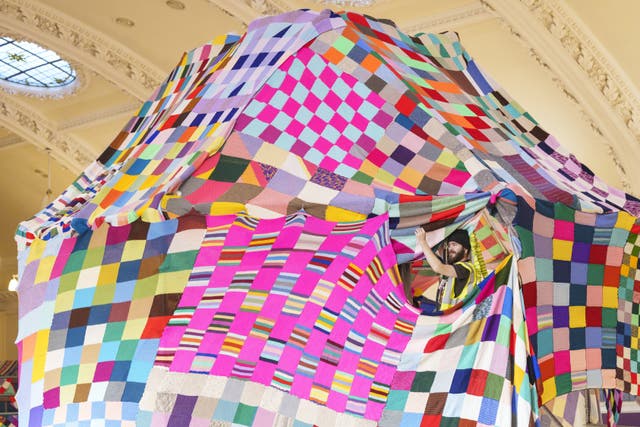 Reflecting on when he first thought of the idea, he said: "I found out that more elderly people were dying in the UK than in Norway and that didn't seem right.
"I thought 'wouldn't it be cool if we could knit woolly hats, put them on bottles and give money raised to elderly people'.
"If you look now, the idea has spread to 10 different countries around the world."
Since it launched in 2003, the Big Knit has seen more than 11 million tiny hats placed on smoothie bottles and raised over £3 million to support the elderly.
Maisy Voice, a 20-year-old retail worker from Bexley, Kent, spoke to PA about her grandmother Lorraine Burnette who used to knit hats for Innocent bottles, before her death in August 2019 at the age of 60.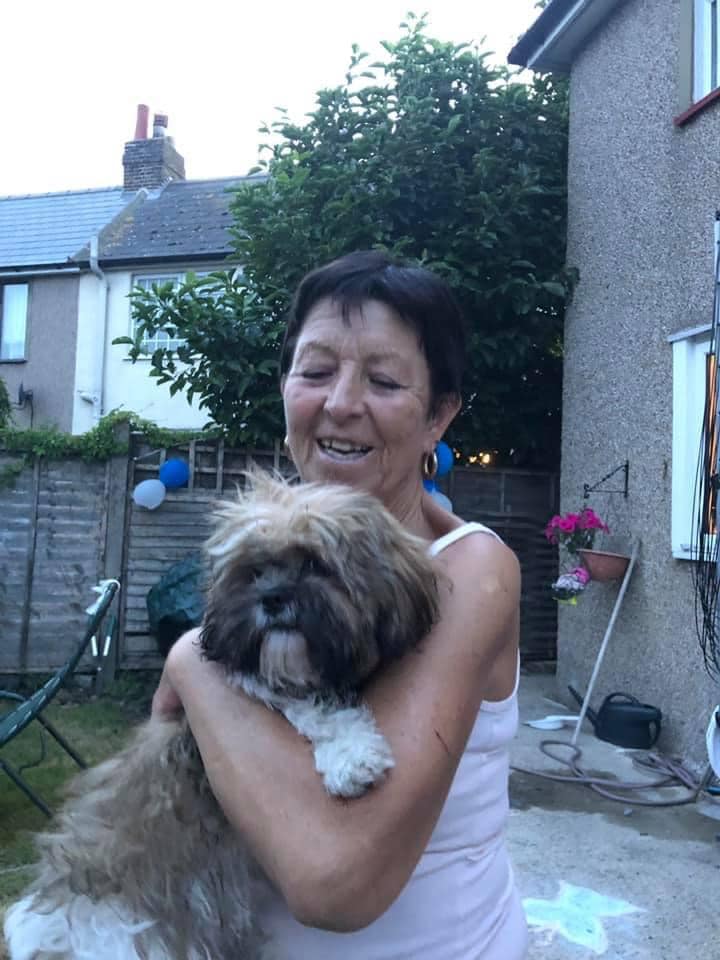 "Knitting was kind of her pastime – she would make all sorts of different things for family and friends as a kind gesture", she said.
"So, taking on knitting myself and knitting these hats for the Big Knit campaign makes me feel wholesome, as I am carrying on something that my nan enjoyed doing quite a lot."
She began knitting around the time her grandmother passed after being given a lot of her knitting equipment – which coincided with the Innocent Big Knit.
"I thought I would start making the hats myself," she said.
"It wasn't very easy at first because when I used to knit, I would always get my nan to start the projects for me, so not having her there – I had to pick everything up myself.
"But I had a lot on the Big Knit Facebook group helping me learn how to knit and it definitely wasn't easy, but with the help of others I did get there eventually."
The retail worker has since gone on to make over 120 hats, which usually take her around half an hour to an hour to make.
"When I first started, I did not think I would make that many hats", she said.
"I thought I would make one or two but when I finished my first hat, I was so excited to make another one and then it turned into an avalanche of making tons of hats and it also contributes towards a great cause."
Miss Voice added that knitting has helped her with her anxiety and depression.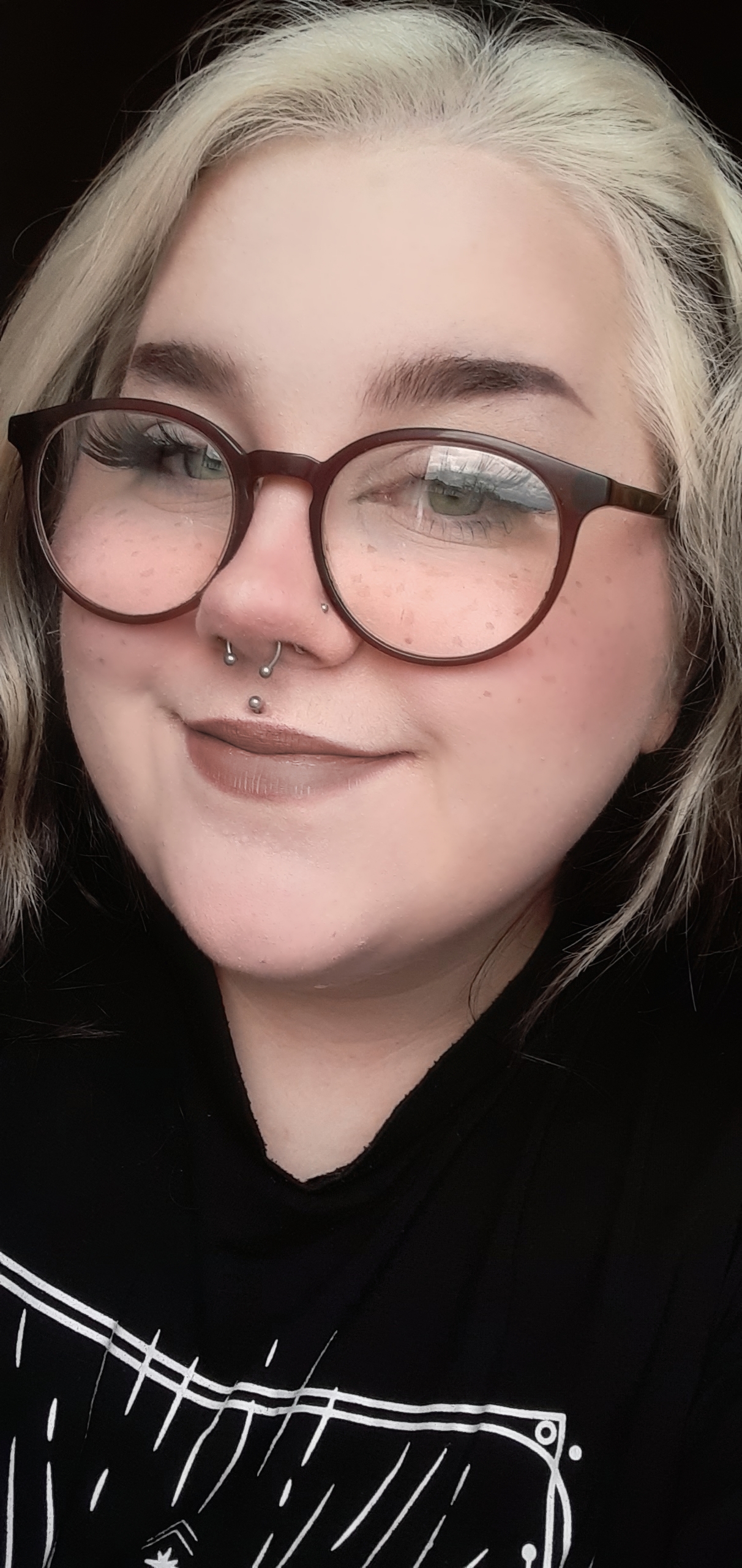 "Sometimes even the smallest of things, whether it be a 10-minute bus journey or having a chat with a mate can be quite daunting, so having access to knitting can make situations a lot easier to deal with", she said.
"And it is something I genuinely enjoy and will plan for weeks."
She hopes that the Big Knit will continue to bring people together and raise awareness for the elderly people in the UK who "struggle to get by daily".
Sam Akinluyi, UK managing director at Innocent Drinks said: "Our Big Knit campaign is something we are extremely proud of, as it reaches and benefits so many every single year up and down the country.
"Today's amazing turnout shows that despite the hardships and uncertainty that 2022 brought and 2023 will likely bring, the community spirit is still alive, and it's incredible to see so many people still eager to help out those that need it most."
A total of 25p from every behatted Innocent bottle sold goes to Age UK.
The Bit Knit bottles are in store nationwide now.