For Marvel fans, this Avengers-themed pumpkin scene has no chill
The Avengers: Infinity War has been perhaps the most talked about film of 2018, so Jill Trekell and her family's choice on how to decorate their garden for Halloween this year was all too easy.
Using pumpkins, duct tape and ingenuity, the family from Seattle, Washington, recreated the scene which got tongues wagging – and if you've still not seen the film, be warned there are spoilers ahead.
That sensational recreation depicts the moment in the Marvel showpiece where Spider-Man, lying in the lap of fellow hero and friend Iron Man, disappears into nothingness – along with half of the population of the universe.
Spider-Man's unfortunate dissolving is shrewdly illustrated with leaves in Jill's garden, while the two costumes were used by her young twins last year.
The rather climactic, sequel-begging moment in the film is brought about by chief antagonist Thanos – who also made an appearance in Jill's garden.
Poor pumpkin Captain America and his shield didn't stand a chance against pumpkin Thanos's Infinity Gauntlet, which Jill crafted expertly.
"The gauntlet is made from a repurposed oversized set of fists that I used for one of my kids' Halloween costumes from several years ago when my twins went as Ralph and Felix from Wreck-it Ralph," Jill, who works in medical research, told the Press Association.
"I covered the fist with yellow duct tape and my kids gave me 'stones' from their collection."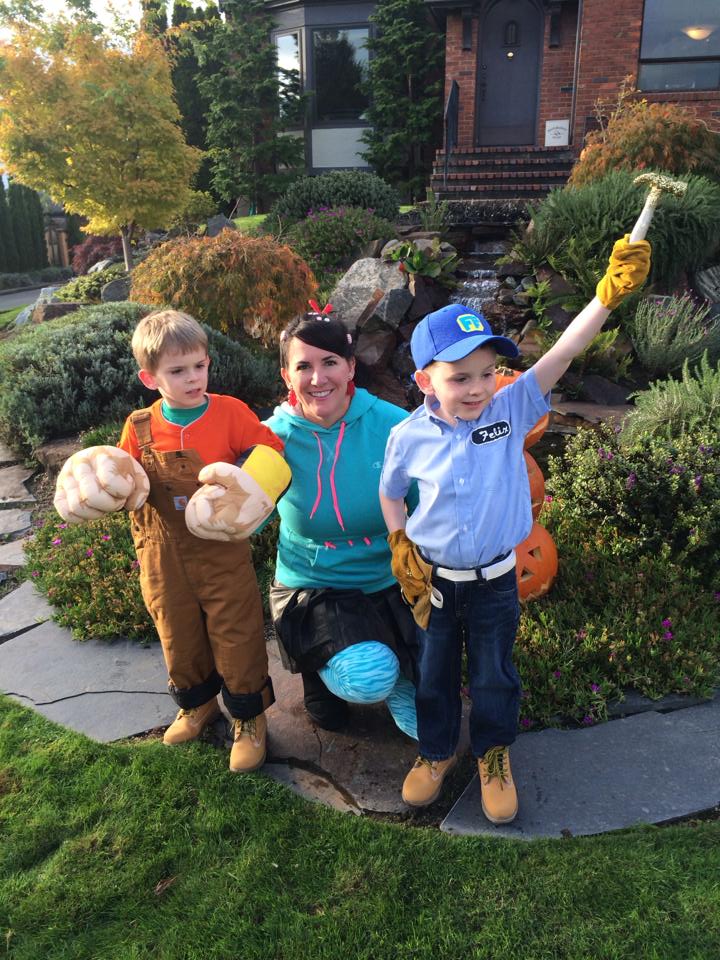 As for Jill herself, she dressed up as Gamora, which gives some perspective on the real size of the mighty pumpkin superheroes.
"The message I'd share is that Halloween is such a great opportunity to bond with your family and friends in ways that you can't at any other time of the year," Jill added.