Teen whose act of kindness for elderly man went viral awarded $16,000 scholarship
After helping an elderly man in need, a young waitress has had her college scholarship paid for and been honoured by her town – with the mayor awarding her with her own day.
Evoni Williams, an 18-year-old Waffle House worker, went viral after she was pictured helping the elderly and partially disabled customer cut up his ham.
The mayor of Evoni's hometown La Marque, Texas, has now honoured the youngster by proclaiming March 8, 2018 as Evoni Williams Day and paying 16,000 dollars (£11,532) for her to go to Texas Southern University – which she has been saving for while working full time at Waffle House since July 2017.
Evoni is looking to get a business or management degree and the cheque given to her works out as 4,000 dollars (£2,883) a semester – a massive helping hand for her to do so.
"Because of her willingness to serve others and her giving heart to help those who come in contact with her now therefore we proclaim March 8 2018 Evoni Williams Day," Mayor Bobby Hocking told a crowd at the Waffle House where Evoni works, before presenting her with the cheque.
The image which went viral was taken by Waffle House customer Laura Wolf, who told KHOU-TV: "It was so busy in here, and she actually took the time to stop and hear what he had to say instead of walking past him.
"That just meant something to me."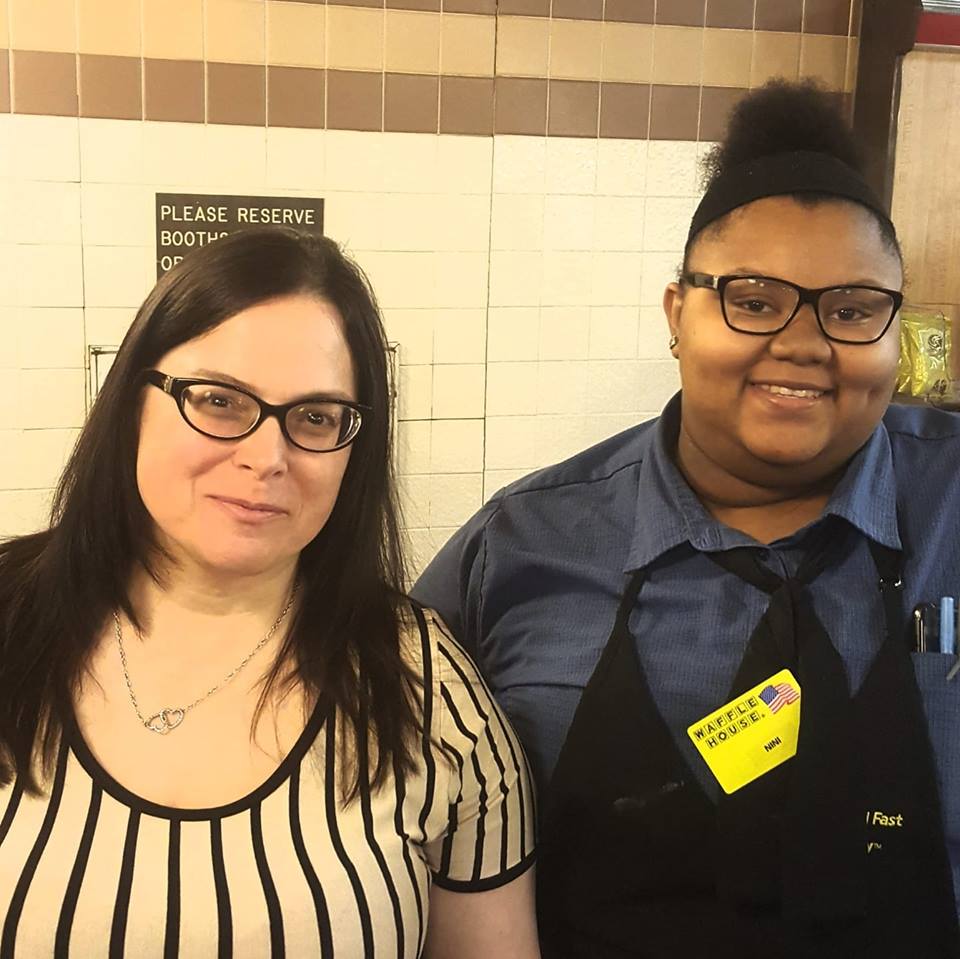 Evoni told reporters it was something she "would do any other day".