This memorial of Princess Diana is attracting attention for all the wrong reasons
A heartfelt tribute to Diana, Princess of Wales is being mocked online, with one calling the creation "absolutely horrendous".
Pictures of the memorial, which was made from flowers, egg shells, leaves and grass seeds, went viral for the wrong reasons as social media users compared the late royal's likeness to Clare Balding and Theresa May.
The tribute, made lovingly by volunteers to mark the 20-year anniversary of Diana's death, was posted on Chesterfield Council's Facebook page, but left some followers less than impressed.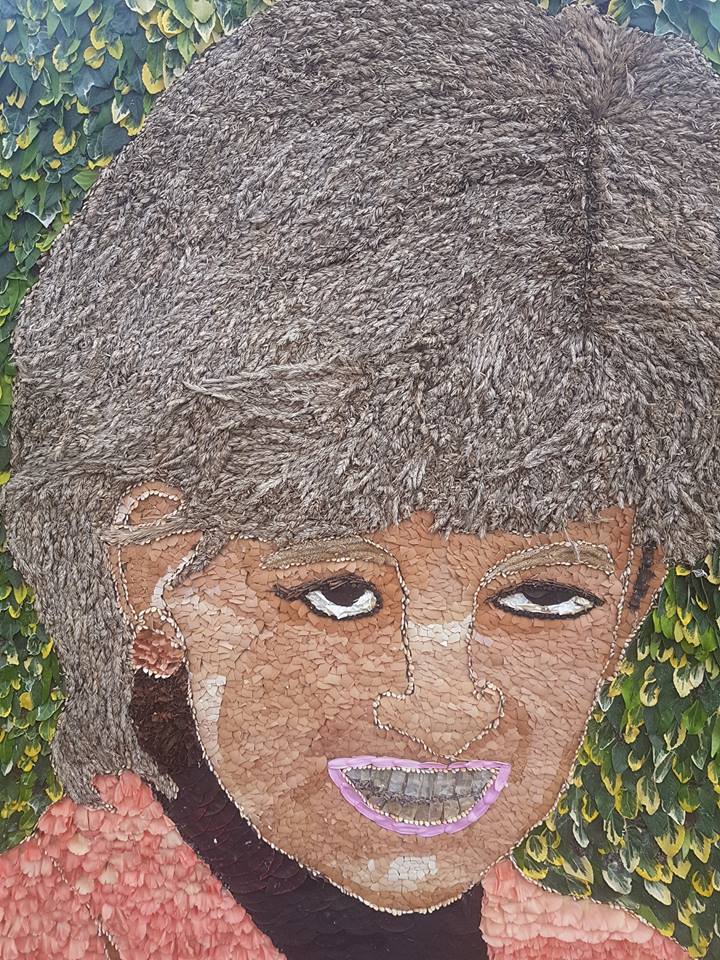 A council spokesman said the memorial, which was unveiled at a ceremony in the town's market place, was designed to "attract visitors to the area". It sits in front of a local water pump.
Facebook user Karen Byfleet commented: "Absolutely horrendous makes me ashamed to say I come from Chesterfield. How much money has gone into this? Chesterfield borough council you should be ashamed of yourselves."
Nicola Wallis-McCarty called it "an insult to Diana's memory", and wrote: "I doubt it was meant to cause offence, probably meant as a respectful gesture…sorry but is is a disgrace…it should be taken down immediately."
But Emma-Leigh Rose disagreed, saying: "Maybe it's not an exact likeness guys but come on!… Show some respect. I know for one I couldn't do a better job!"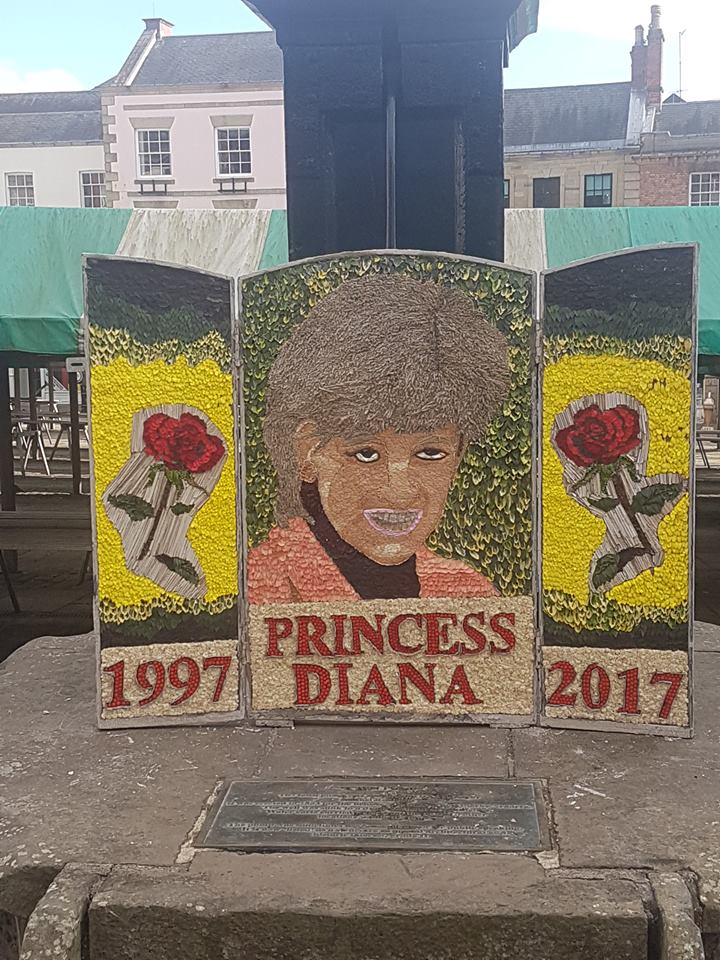 Others questioned why the tribute, which took a painstaking 120 hours to make, did not feature Diana's date of birth and date of death.
Some on Twitter gave it the meme treatment.
A spokesman for Chesterfield Council described the artwork as a "talking point".
"The well dressing is produced by 14 volunteers using the ancient Derbyshire art of well dressing, which involves creating designs from flower petals and other natural materials.
"All art is meant to be a talking point and that certainly seems to be the case with this year's design.
"The well dressing is designed to attract visitors to the area and if the publicity encourages more people to come and experience our historic market town and local shops then that can only be good for Chesterfield."
It will be on display in Chesterfield market place until September 16.