Cindy Beale returns to EastEnders after 25 years
Actress Michelle Collins has returned to EastEnders in the role of Cindy Beale, almost 25 years after she was said to have died in prison whilst giving birth.
Also making a return to the BBC soap opera is Cindy's former husband Ian Beale, who is played by Adam Woodyatt.
Wednesday's episode of EastEnders ended with a shot of Cindy on a sun lounger, drinking a glass of wine as the 'duff duff' sound signalled the credits.
Collins, 61, discussed what it was like return to the soap and said: "It's surreal. It's nerve wracking, but it's also very exciting."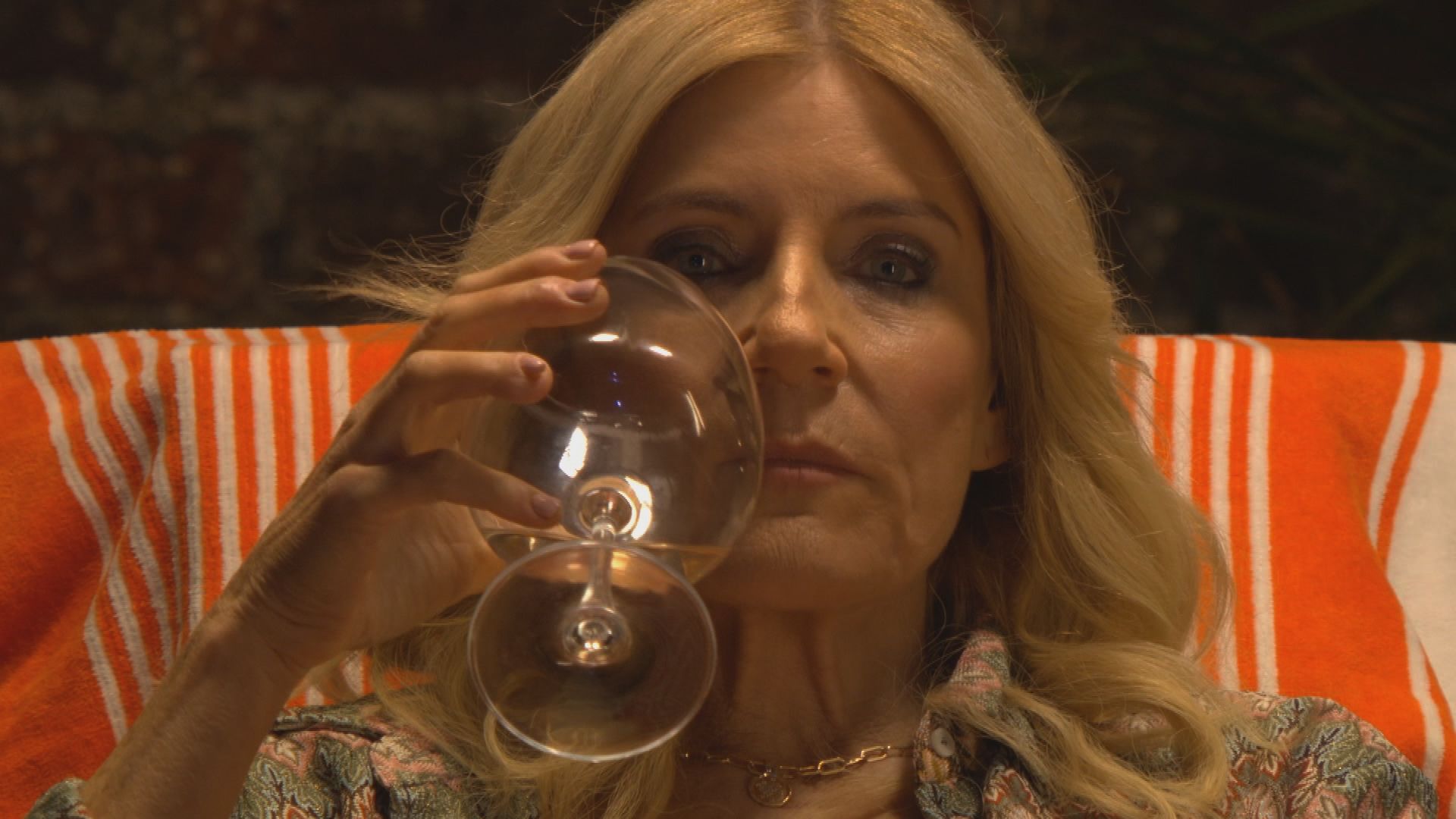 "I think things are about timing, really life is about timing… and I think if it happened five years ago, I probably would have said no."
Talking about why she enjoys playing the role of Cindy, Collins added: "I think, for me as a woman of a certain age, the soaps have fantastic stories for women.
"They are really matriarchal figures and there aren't many shows on TV, really, that can give women of a certain age central characters and to show their stories."
Writer Chris Clenshaw worked on developing the storyline for Cindy's return and said that the team had been talking about it for more than a year.
He said: "We started to look at the story and obviously, make sure it was credible in terms of, she's dead, how could that work? But… we didn't see a body.
"We made sure that it worked with our research and our advisors and they came back and said, 'Yeah, this is in fact, what could and would happen' and that's when I was like, okay, I think we've got a shot of being able to do this."
Before she was 'killed' off, Cindy had been in prison for hiring a hitman to kill Ian.
The pair had been in a custody battle over their children – Lucy and Peter Beale.
Woodyatt left Albert Square two-and-a-half years ago and said that he spent his first day back as Ian chatting and finding his way around the new set.
Talking about his return, he said: "Since I've been gone they have rebuilt the lot (set) and I got out of the car yesterday morning, just got out on the right-hand side and looked… and it had literally just disappeared. So that was the weirdest thing for me.
"Nicest thing has been going back and seeing all the faces that I haven't seen."
The next episode of EastEnders will air on BBC One on Thursday at 7.30pm.