Diana Henry's pecan and pear upside-down cake recipe
"The cranberries look beautifully jewel-like on this cake, which can be eaten warm as a pudding as well as with tea or coffee," says food writer Diana Henry.
"The fruit combination also works well in a Tarte Tatin. The ginger here is optional, but it mutes the sweetness a little."
Pecan and pear upside-down cake
Ingredients:
(Serves 10)
For the fruit and nuts:
75g unsalted butter
115g caster sugar
350g firm pears (about 2)
140g cranberries
75g pecans
For the cake:
120g unsalted butter, softened
200g caster sugar
2 large eggs, separated
Drop of vanilla extract
210g self-raising flour
1tsp baking powder
1tsp ground ginger (optional)
175ml full-fat milk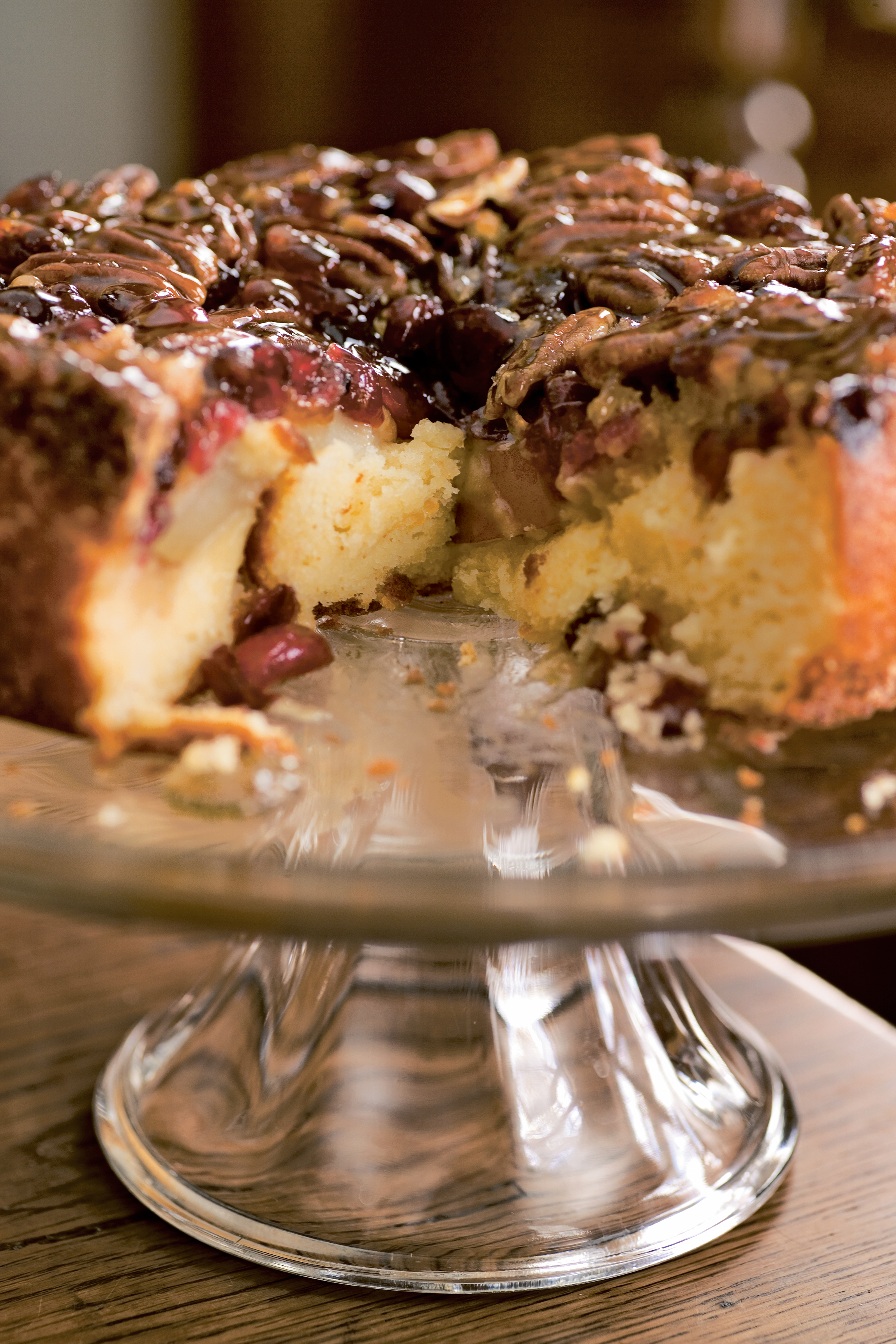 Method:
1. Preheat the oven to 180C fan (375F), Gas 5.
2. Melt the butter and sugar for the fruit and nuts in a heavy-based ovenproof saute pan, 25cms in diameter, over a low heat. Peel and core the pears and cut them into slices, about 1cm thick, then place them on top of the butter and sugar. Cook these over a gentle heat until just tender, then whack the heat up and cook them until lightly caramelised. Scatter the cranberries and pecans on top and gently mix all the fruit around. Turn the heat off, but don't let the pan get cold.
3. For the cake, cream the butter and sugar and add the egg yolks and vanilla. Mix in half the flour along with all the baking powder and ginger, if using. Add the milk and then the other half of the flour. Mix until smooth.
4. Whisk the egg whites until they form medium peaks. Add one tablespoon of the beaten whites to the batter to loosen it, then, working quickly, fold in the rest with a large spoon.
5. Spread the batter over the fruit and nuts in the pan and bake in the preheated oven for 35–40 minutes, or until a skewer inserted into the sponge comes out clean.
6. Leave the cake to cool for 10 minutes before turning it out, but no longer, or the caramelised fruit will stick to the pan. If this does happen, carefully lever the pears off the pan and lay them on to the cake with their dark, caramelised sides facing upwards.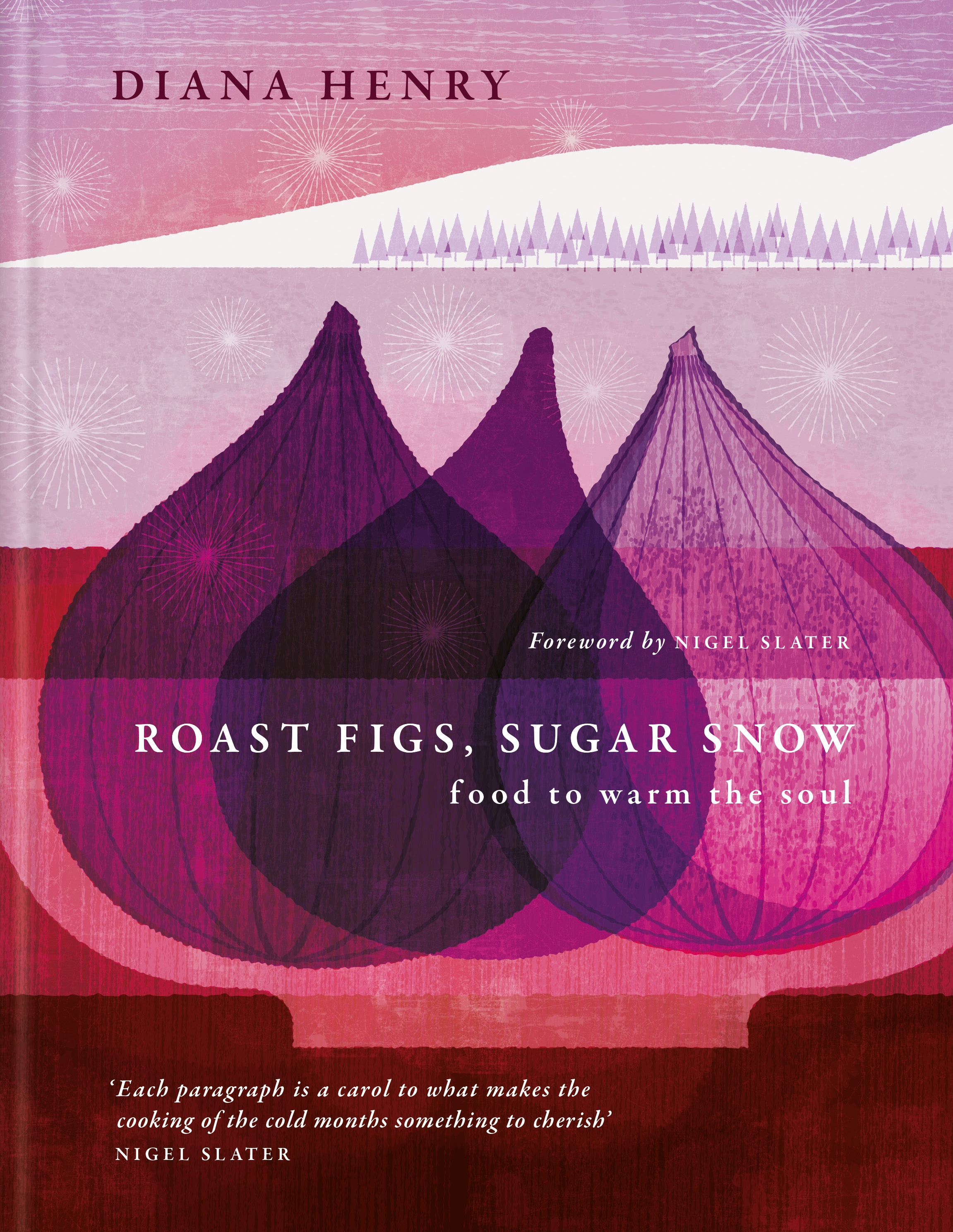 Roast Figs, Sugar Snow by Diana Henry is published by Aster, priced £22. Photography by Jason Lowe. Available now.