Michel Roux's tagliolini with seafood recipe
"I love seafood, and pasta and shellfish are always a great combination," says Michel Roux.
"Keep this simple with mussels and clams, or if you want to go to town, use other shellfish, such as razor clams or cockles, when they're in season. The fennel seeds and pastis bring that lovely aniseed flavour that works so well with seafood."
Tagliolini with seafood
Ingredients:
(Serves 2)
400g clams
500g mussels
2tbsp olive oil
1 shallot, chopped
1tsp fennel seeds
2 garlic cloves, chopped
50ml pastis
150g shelled raw prawns
4tbsp crème fraiche
300g fresh tagliolini or 180g dried tagliolini or tagliatelle
Handful of herbs (parsley, chives, chervil), finely chopped
Juice of 1 lemon
Salt and black pepper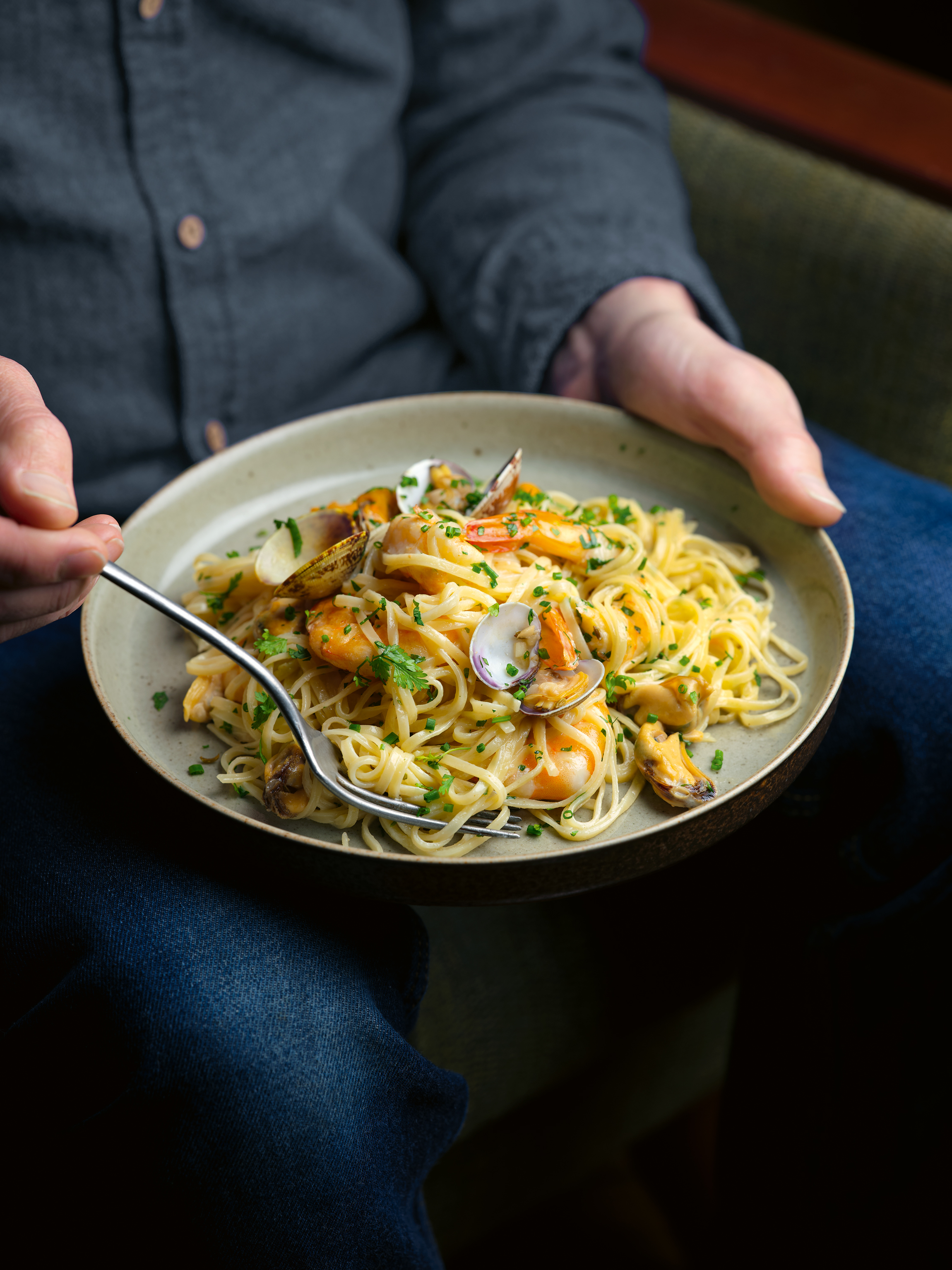 Method:
1. Wash the clams and mussels well in cold water and discard any that are broken or don't close when tapped. Remove any beards from the mussels.
2. Heat the olive oil in a large pan, add the shallot, fennel seeds and garlic and sweat until they start to colour. Add the clams, then the mussels. Pour in the pastis, cover the pan and cook for five to seven minutes until all the shells have opened. Take care not to overcook the shellfish.
3. Tip everything into a colander placed over a bowl, then pass the cooking liquid through a fine sieve or a strainer lined with muslin. Pick the flesh from the mussels and clams, leaving a few in the shell to use as a garnish. Tip the cooking liquor back into the pan, bring it to the boil and boil for five minutes. Add the prawns and crème fraiche, then, when the prawns have turned pink, add the picked mussels and clams.
4. Bring a pan of water to the boil and add two tablespoons of salt. Cook the pasta until al dente, then drain. Add the drained pasta to the pan of shellfish and stir well. Add the chopped herbs and garnish with some mussels and clams in shells. Season with lemon juice, salt and pepper, then serve at once.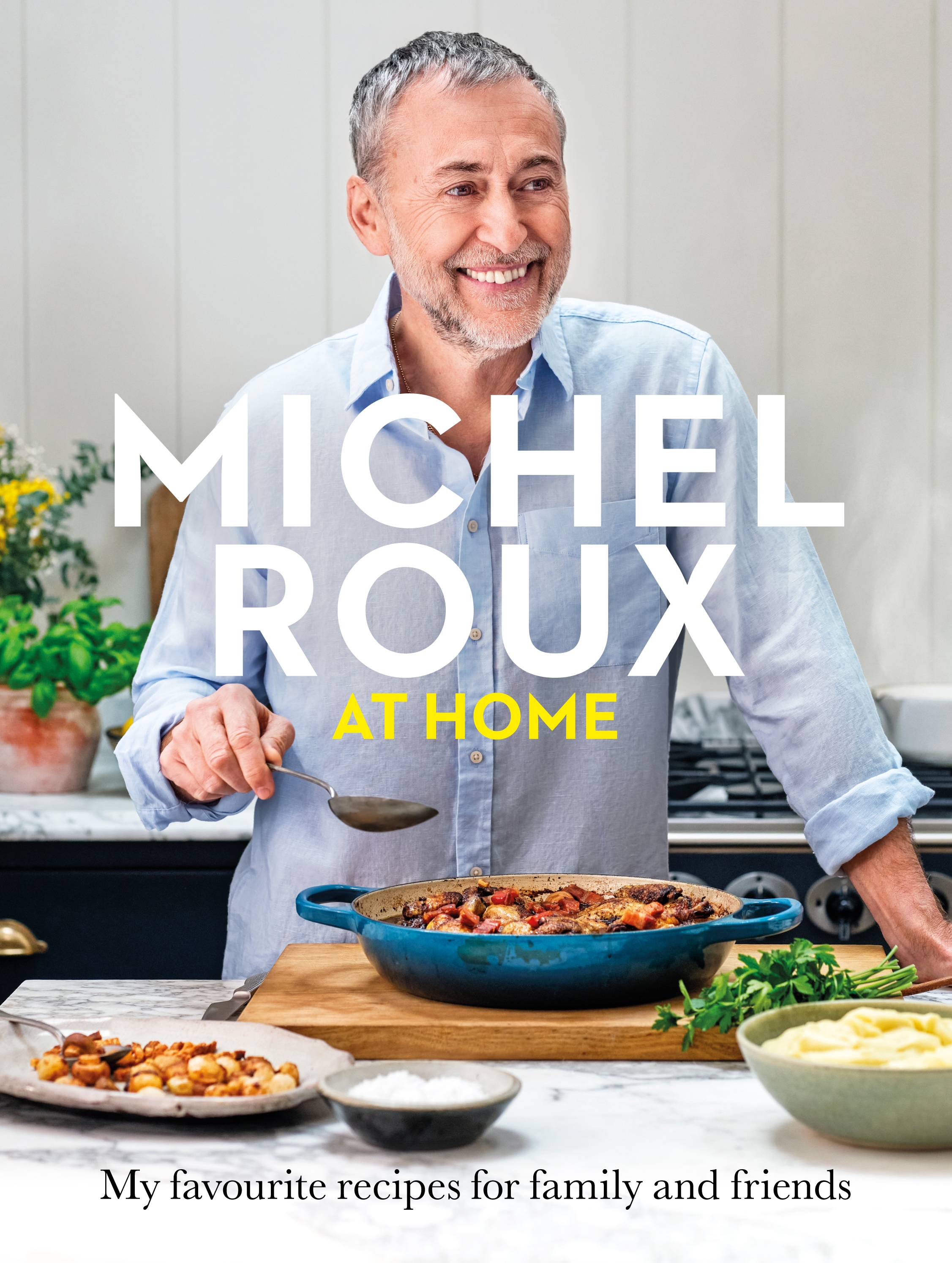 Michel Roux At Home by Michel Roux is published by Seven Dials, priced £26. Photography by Cristian Barnett. Available now.