Jamie Oliver's Tunisian prawn spaghetti recipe
"Tunisians are one of the biggest pasta eaters on the planet and they have a whole load of their own pasta shapes and techniques," Jamie Oliver says.
"Harissa really amplifies the sweetness of the prawns here – delicious!"
Tunisian prawn spaghetti, fragrant rose harissa, zingy lemon and fresh parsley
Ingredients:
(Serves 2)
Total time: 22 minutes
150g dried spaghetti
8 large raw shell-on king prawns
2tsp rose harissa
½ a bunch of flat-leaf parsley (15g)
1 lemon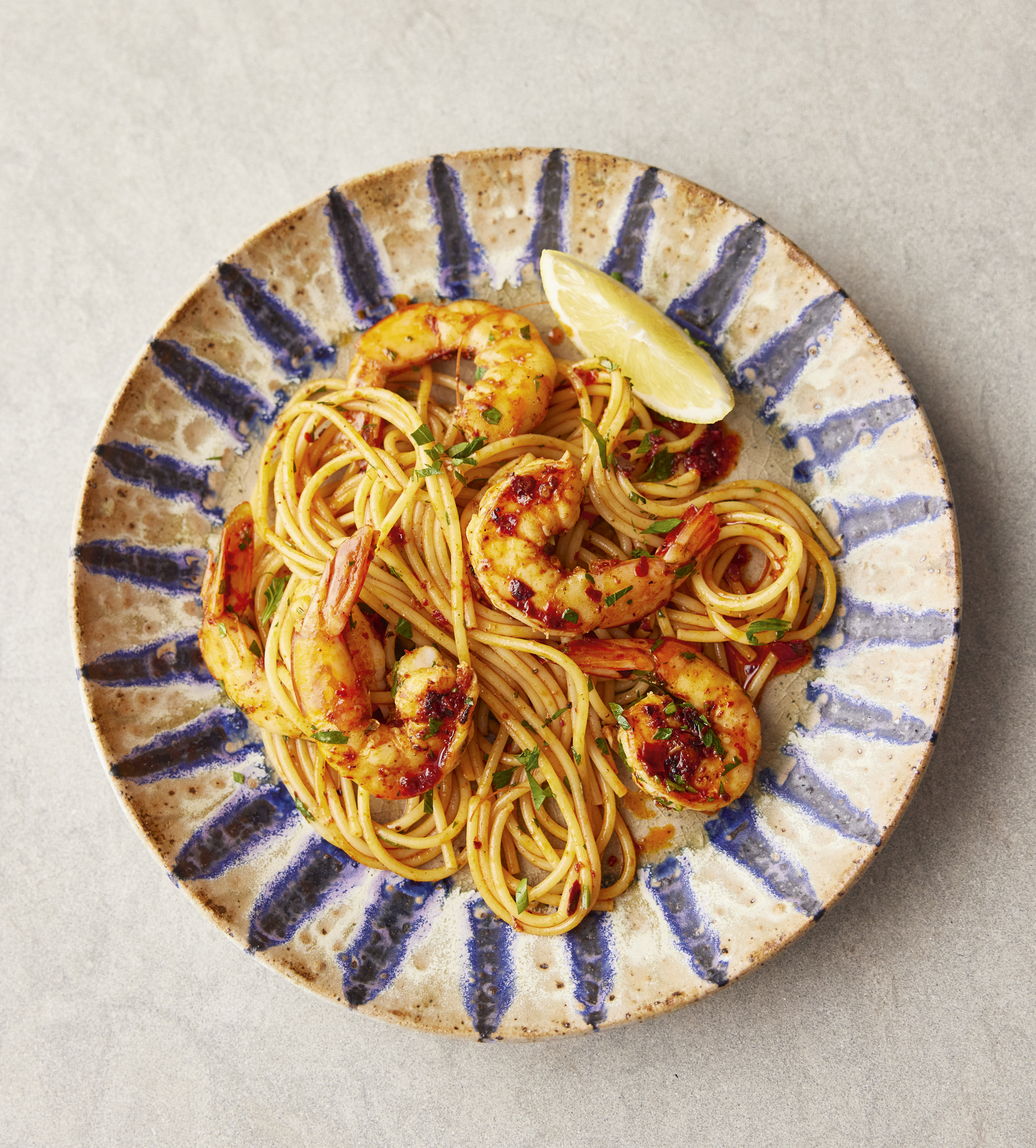 Method:
1. Cook the pasta in a pan of boiling salted water according to the packet instructions.
2. Meanwhile, peel the prawns, removing and reserving the heads and leaving the tails on. I like to run a small sharp knife down the back of each, discarding the vein, so they butterfly when they cook. Toss the prawns with the harissa and leave to briefly marinate.
3. Place the prawn heads in a large frying pan on a medium heat with one tablespoon of olive oil and fry until golden all over, stirring regularly and gently squashing to extract amazing flavour.
4. Roughly chop and reserve the top leafy half of the parsley, then finely slice the stalks and add them to the pan with a pinch of sea salt and black pepper. Fry for one minute, then add the marinated prawns and cook for one minute on each side.
5. Using tongs, drag the pasta into the pan, squeeze in half the lemon juice, throw in the parsley leaves, then toss together, loosening with a splash of starchy cooking water, if needed. To serve, pick out and discard the crispy prawn heads and cut the remaining lemon half into wedges for squeezing over.
Energy 373 kcal
Fat 9.3g
Sat fat 1.2g
Protein 19.2g
Carbs 56.3g
Sugars 3.2g
Salt 0.9g
Fibre 2.8g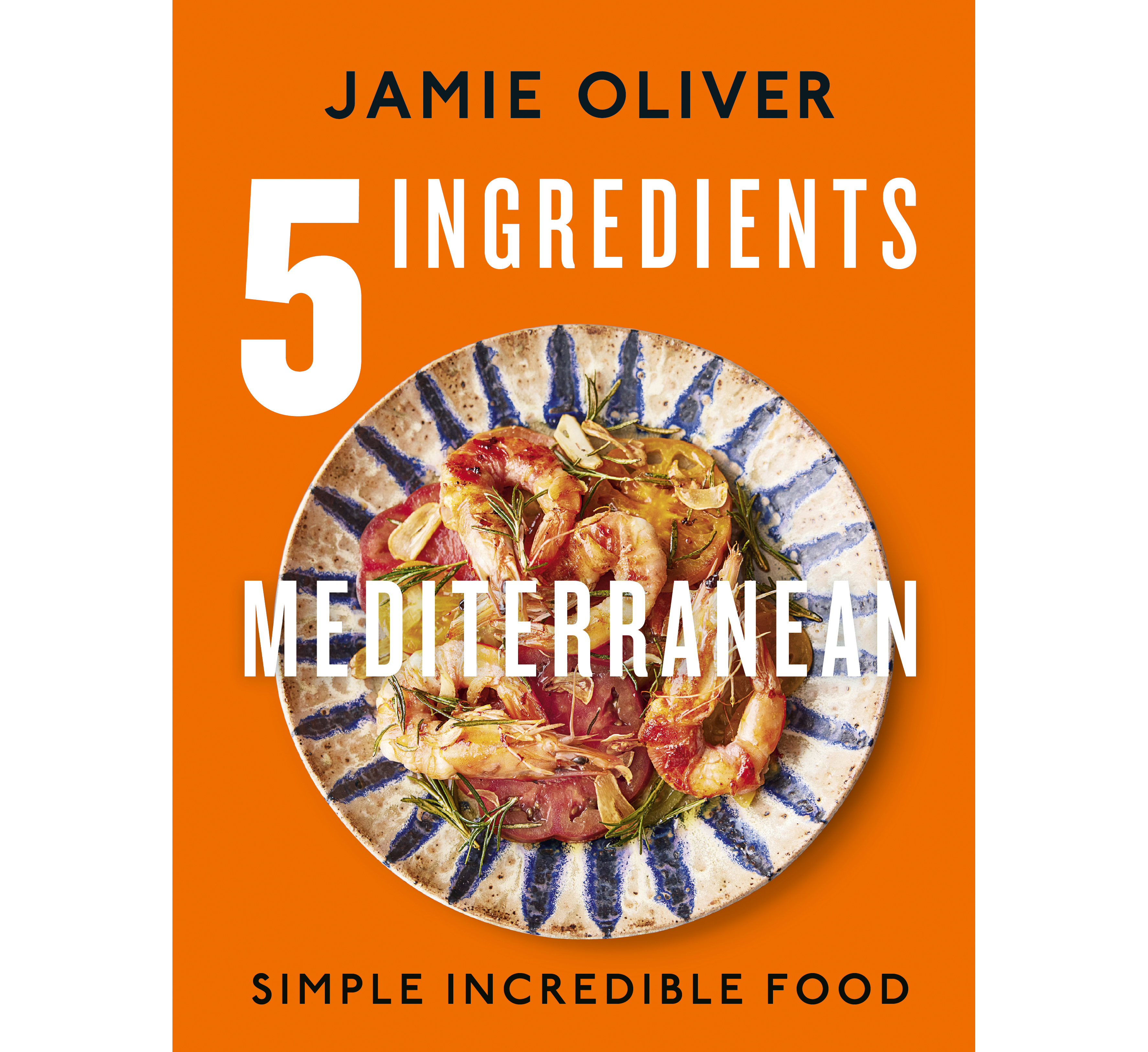 5 Ingredients Mediterranean by Jamie Oliver is published by Penguin Michael Joseph © Jamie Oliver Enterprises Limited (2023 5 Ingredients Mediterranean). Recipe photography: © David Loftus, 2023. Available now.