Sustainable Fashion Week 'a massive success' with events across the country
Sustainable Fashion Week is "riding the wave of public opinion" as hundreds of people attended events looking at how to change their wardrobe habits for the better.
The showcase, which lasts from September 25 to October 8, is hosting a range of runway shows, talks and masterclasses looking at upstyling, clothes swaps and repairs in the UK and internationally.
Founded in 2020 by Bristol-based Amelia Twine, this is the first year the event has spread outside the city, to locations in the US, Papua New Guinea and India, as well as in eight UK towns and cities from Bradford and Manchester to Frome and Brighton.
On Saturday organisers of the Brighton hub said the debut event was "a massive success" as more than 600 people had visited by the afternoon.
Co-organiser Susie Deadman, director of community interest community Sew Fabulous, said: "When we started (Sew Fabulous) 10 years ago, we were quite unusual in our approach, there weren't that many people talking about sustainability.
"Ten years on and we have watched it grow. In terms of Sustainable Fashion Week we are riding the wave now of public opinion and we all want to change it."
This year's theme, The ReWear Revolution, aims to challenge the status quo and highlight what is possible on the High Street.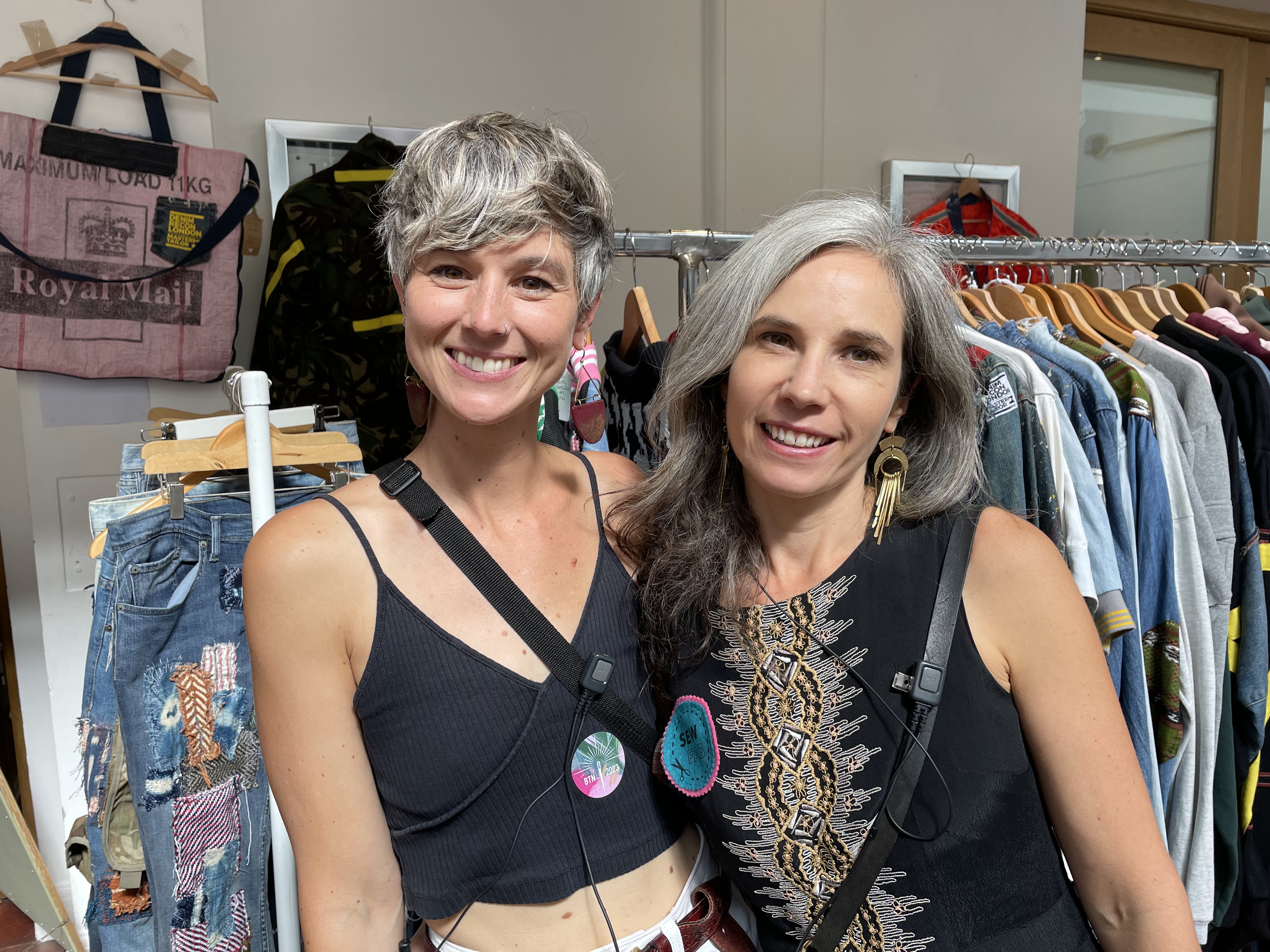 Co-organiser Hayley Franco, from the Brighton Peace and Environment Centre, added: "The whole point of this event is to teach the community the tools they need to extend the lifecycle of clothes they already own, and change their perspective towards clothes and how we wear them."
One of the barriers founder Ms Twine has seen to people taking more action towards sustainability is concern over price, but recycled clothes are more sustainable and cheaper, she says.
Ms Twine said: "This is about giving a platform for those taking action on how we consume fashion.
"It reconnects people with how clothes are made, reconnects them with their community and de-stigmatises second-hand or hand-me-downs.
"We want to give all those easy entry points into sustainable fashion equal airtime, so that nobody is excluded from the narrative."
Ms Franco and Ms Deadman added that clothes swaps and mending clothes is accessible to everybody, with the clothes you already own being the "most sustainable" you can wear.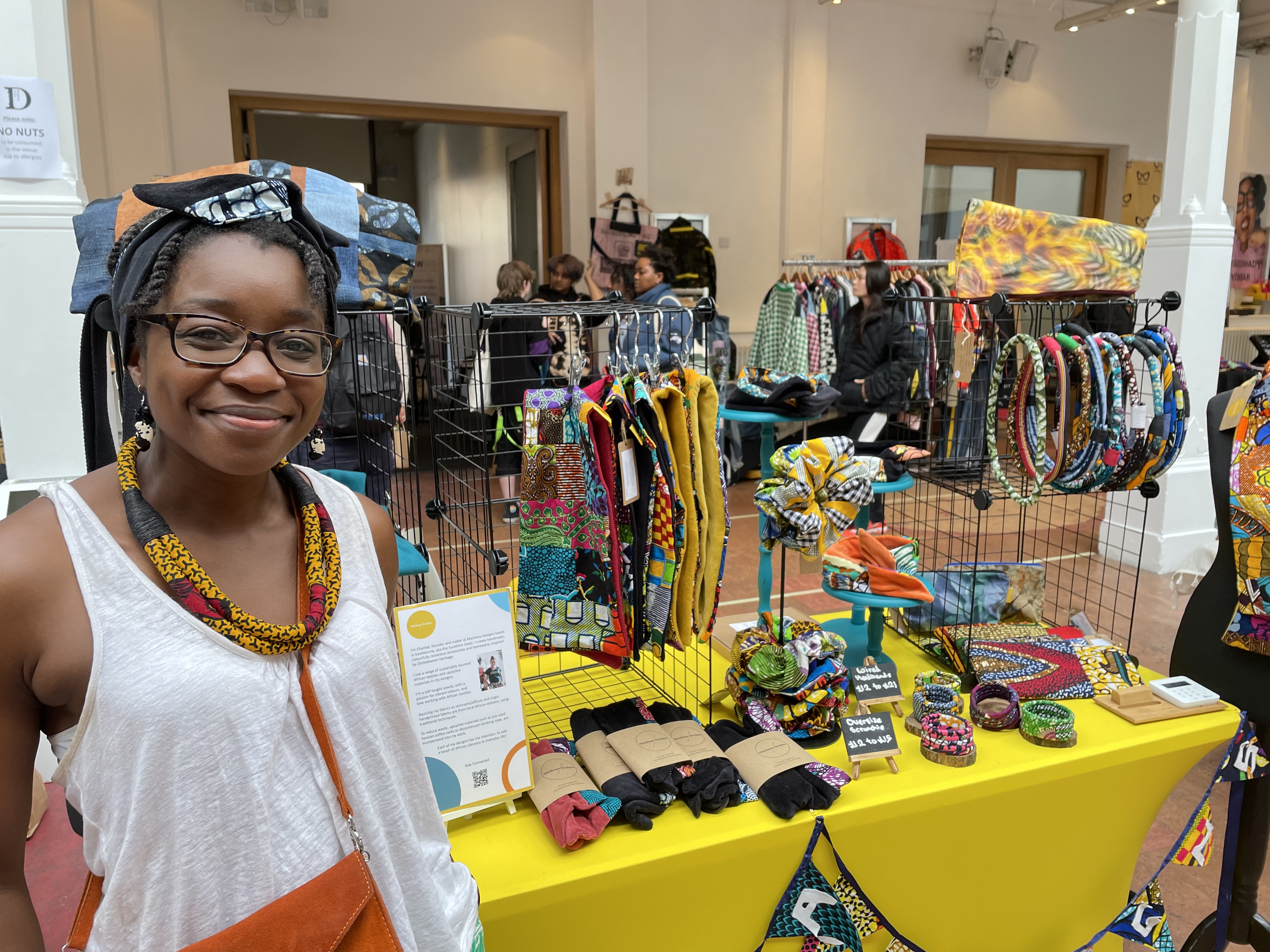 For Ms Twine, who previously set up an online sustainable women's wear retailer, she realised it is not about changing the product to become more sustainable but changing consumer behaviour.
"Fashion is now recognised as something you consume that has a serious impact on the environment," Ms Twine said.
"The British Fashion Council has said that we have enough clothing on the planet to dress the next six generations. We don't see reducing consumption of clothes as a loss. We want to challenge that thinking and focus on the abundance of opportunities.
"(We want) to make sure people discovering a fabulous second-hand item, or repairing or remodelling one of their existing pieces, enjoy that same rush they get when they buy something new."