Kieran Trippier aims to ruin Kylian Mbappe's Newcastle trip even if son is upset
Newcastle defender Kieran Trippier is relishing the task of ruining Kylian Mbappe's Champions League trip to Tyneside even if it might upset his son.
Magpies full-back Trippier is likely to be in direct competition with the Paris St Germain superstar when the clubs go head-to-head in Group F at St James' Park on Wednesday evening.
However, he has revealed his son Jacob is a huge fan of Mbappe – who was seen calling for his gloves as he and his team-mates trained at an autumnal St James' on Tuesday evening – and that has been a bone of contention in the lead up to an eagerly-anticipated game.
Trippier said with a smile: "I was having a bit of banter with him last night and he said he wanted to walk out with Mbappe instead of me. I wasn't really happy with that.
"He's obsessed with him, always watching his clips on YouTube. I said to him, 'If you get to walk out with Mbappe, you don't look at me in the tunnel'."
Trippier saw how dangerous Mbappe can be at close hand at last year's World Cup finals, where he watched from the bench as France dumped England out at the quarter-final stage, and has also come up against the supremely-talented 24-year-old on the pitch on more than one occasion in the past.
He said: "I played against him – I think it might have been his debut game for Monaco – when I was at Tottenham, and I played against him for England on my debut – it's quite a few years ago.
"This is football. These are the games you want as a player, playing in the Champions League, playing against the best players, the best teams. Paris have got unbelievable players in the team.
"Of course we need to recognise that Mbappe is one of the best players in the world, but they've got quality all over the pitch and we can't be too fixed on them.
"We need to play our way because on our day, we can hurt anyone."
For head coach Eddie Howe, the task is to put together a side which can extend an unbeaten five-game run in all competitions and build upon the start they achieved with a 0-0 draw at AC Milan in their opening fixture.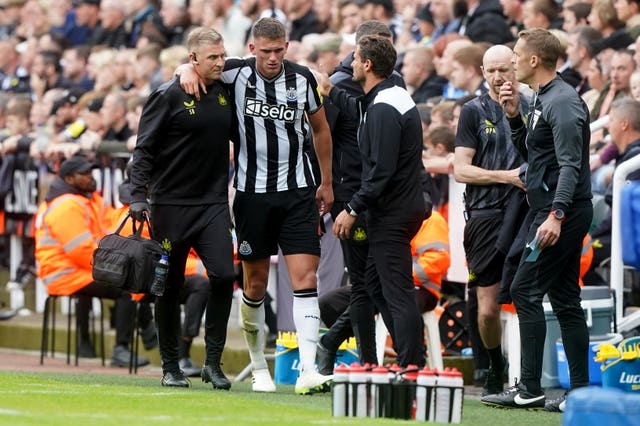 He will have to do so, however, without key defender Sven Botman and in all likelihood, with midfielder Joelinton and striker Callum Wilson also missing through injury.
The fixture, which rekindles memories of a famous 3-2 victory over Barcelona in the same competition in 1997, is a measure of the progress Newcastle have made in the two years since Amanda Staveley's consortium launched its successful takeover and Howe, who arrived a few weeks later, admits the speed of progress has taken everyone by surprise.
He said: "Things move really quickly in football. I haven't been here the whole two years, but my part of it has absolutely flown by.
"Initially, nothing like this was in our thoughts, the speed at which it's happened. The only thing in our thoughts was staying in the Premier League initially.
"But the swing of momentum has shifted so powerfully and quickly in a positive direction for us. My only thought is to keep that momentum for as long as we can."
A positive result against PSG would provide further evidence of the strides which have been taken, and Trippier insists victory, rather than football tourism, is his only focus.
Asked if he would be chasing Mbappe's shirt after the final whistle, he said: "That has not crossed my mind. My thought process is to win."