Sheffield United not looking to sack Paul Heckingbottom despite Newcastle rout
Sheffield United have no immediate plans to sack Paul Heckingbottom after the club suffered their heaviest league defeat when they were hammered 8-0 by Newcastle.
The Blades were put to the sword by a rampant Newcastle to go six games without a win on their Premier League return, but Heckingbottom's job is currently safe, the PA news agency understands.
There has been speculation linking former boss Chris Wilder to a Bramall Lane return, but even this embarrassing defeat will not change the board's position.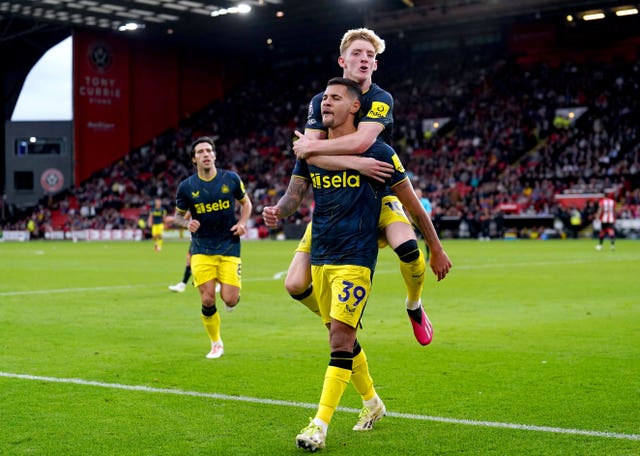 When asked whether he will be the manager for the next game, he said: "Yes, 100 per cent.
"This might be a theme now by the looks of it. I can't answer any of that, the game, the players, my department, yeah no problem, but things like that you are asking the wrong man."
Heckingbottom, who guided the club to promotion last season, has overseen a difficult few days following the death of women's player Maddy Cusack earlier in the week.
The midfielder, who also worked for the club's marketing department, was just 27 and the club were left "devastated".
And the boss admits he will be glad to see the back of a horrible week.
There were poignant pre-match tributes to Cusack and Heckingbottom said: "It has affected a lot of people, there were tears on the pitch before the game.
"But we were determined to end what has been a really tough week strongly and we weren't able to do that. It has been a tough week for everyone at the club and one we want over."
The Magpies rewrote the history books, registering their biggest away win and also becoming the first Premier League side to have eight different players score in a game.
Eddie Howe's side, who endured a difficult start to the season, now look like they are clicking and performed superbly on the back of their midweek Champions League trip to AC Milan.
They did not take their foot off the gas in the second half as they racked up the goals and that was the most pleasing thing for the boss.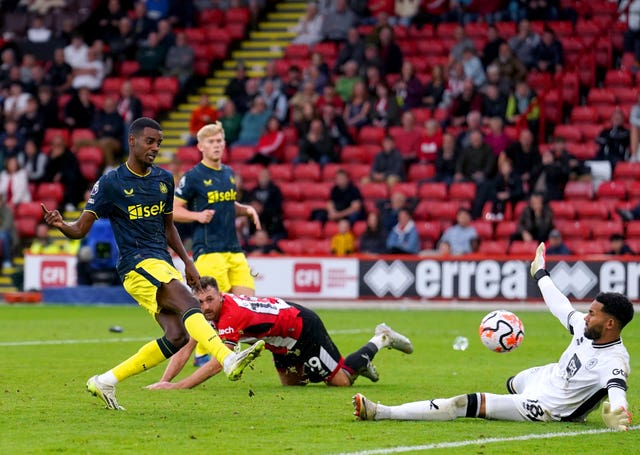 Howe said: "It has been a great week for us. That is football for you.
"Before the Brentford game, we knew the importance of that game, a massive point in the week and great to see us back to our very best today.
"I never doubted us in the final third, we have got some outstanding players, and we have had a very tough start to the season in terms of fixtures, but today we were ruthless and kept looking to score, which is they key thing.
"We respect Sheffield United and Paul Heckingbottom and the job he has done here but we just had to do our thing and keep pushing and trying to score goals.
"We weren't aware of anything during the game regarding the records. We were just trying to keep pushing the lads to keep scoring goals, having that mentality and desire that we want in every game.
"We want to attack well, we want to entertain and be good value when people come and watch us play. One of our fundamental beliefs is that we are always looking to score.
"With top-quality players, results like this can happen, but very rarely, that is why we will enjoy it tonight.
"You hope this ignites something in us and we try to repeat, not the scoreline, but the performance on a regular basis. That is our aim, but the Premier League is very difficult."