Football is the 'worst sport' for racism, says Sheff Utd boss Paul Heckingbottom
Sheffield United boss Paul Heckingbottom says football is the "worst sport" for racism after goalkeeper Wes Foderingham was abused during last week's defeat at Tottenham.
Foderingham took to Instagram on Sunday to reveal he had suffered from "racism and family threats" after his side's 2-1 loss in north London.
Heckingbottom said the police are now involved and could not hide his contempt that racism is still so prevalent in the game.
He said: "You can say it's all social media and people are tough on there and they can say what they want. You can take it away, but it is deeper than that because it's inside people.
"It's sad, I think we are the worst sport for it. I don't know if it's the profile but we are the ones who get the most.
"There have been big improvements, in society and our game, so we have to just continue being harder and stronger and every time we get a prosecution let's make those punishments harder.
"I knew I'd get asked about that and when I speak to you guys I don't want to say what I really think about it. It is something that reflects really badly on football. It's not Spurs' problem, how can a game of football make someone speak like that?
"We've gone through the correct channels and we have had the police in to speak to him. It's not right, it's sad, the fact he says he is alright to deal with it shows how much of a problem it is."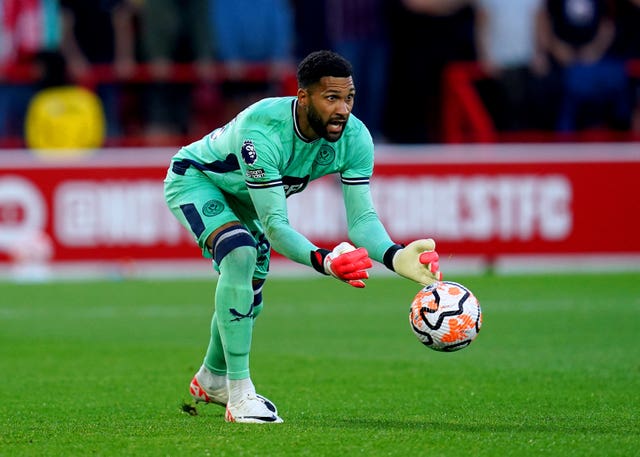 The Blades take on Newcastle on Sunday aiming for their first win of the season.
They were minutes away from winning at Tottenham last week, before succumbing to the latest ever Premier League comeback by the hosts, and have shown they can be competitive this season.
However, reports surfaced last week that the Blades have sounded out former boss Chris Wilder about a possible return to the club.
Heckingbottom laughed off questions about his future.
"You are asking the wrong person, you can ask me about a player, is he going to play, what's he going to do," he said.
"But you can't ask me about me, you need to speak to other people about that.
"I have no reaction at all. The amount of things that get into the media that are rubbish, am I worried about it? No. Even if there is any truth in it, am I worried? No, because it is not going to affect me one little bit.
"You are asking the wrong person. You need to ask board level about that. I have spoken to Steve (Betts, chief executive), he says it is nonsense and just carry on. It is always there as a manager."