Liverpool determined to rebuff further Al-Ittihad approaches for Mohamed Salah
Liverpool are determined to rebuff further approaches from Al-Ittihad for Mohamed Salah but the next few days are likely to prove every bit of the challenge manager Jurgen Klopp predicted.
Mike Gordon, president of owners Fenway Sports Group, politely but firmly rejected the Saudi Pro League's offer of a £150million deal for the Egypt international and declared the matter closed as far as the club were concerned.
However, with the Pro League's transfer window open until Thursday, there is the very real prospect Al-Ittihad will return with an improved bid which will have even more of a destabilising effect.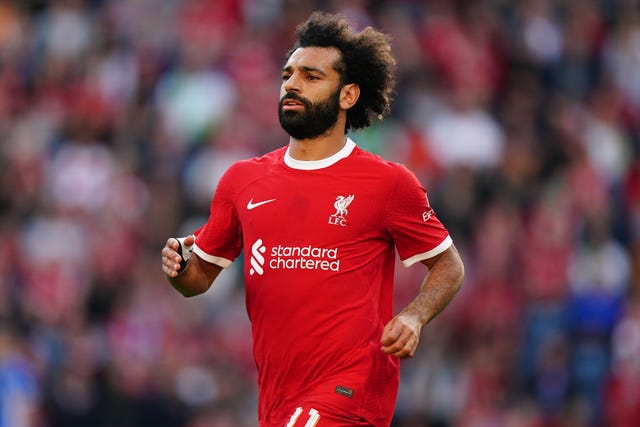 Which is why Klopp again expressed his concern about the discrepancy as "nobody (in Europe) can react any more".
When Saudi interest in the 31-year-old first reared its head last month, the Egyptian's agent Ramy Abbas wrote on Twitter on August 7: "If we considered leaving LFC this year, we wouldn't have renewed the contract last summer. Mohamed remains committed to LFC."
Abbas has not been as forthcoming this time around and although the Salah bid has undoubtedly loomed large over preparations for Sunday's visit of Aston Villa, Klopp said he had seen "absolutely nothing" to worry about and that Salah was "super-committed".
However, this week's developments look like the start of a long goodbye for Salah, who will be 32 next summer and in the final year of his £350,000-a-week contract – which easily makes him the highest-paid player in the club's history – with Liverpool more likely to be amenable to a sale at that point.
While the focus of Salah, who has scored scored 138 goals in 221 Premier League appearances, has never been in doubt, Klopp also believes fellow forward Darwin Nunez has a renewed drive following his match-winning two-goal appearance off the bench at Newcastle last week.
"Massive, massive, that's clear. That's what he wants, what we want," Klopp said of the effect it would have on the Uruguay international, who started the season as fifth-choice forward.
"It's exactly how it should have been – being a massive threat. You could, of course, see it the next day. But everybody could feel it."
Villa have impressed under Unai Emery this season as, after an opening-day defeat at Newcastle, they have won four successive matches in all competitions.
"Aston Villa is a machine – counter-attack, good organised, everyone committed 100 per cent. When they defend deep then they defend with their all and from there they go," said Klopp.
"It's a massive game, no doubt about it. Yeah, we have to play a top game to get something out of it.
"After that it is the international break, so we could make a good start (and) turn it into a really good start to the season result-wise.
"But there are a massive 115 minutes in between now and then."