I'd give my other ACL for England to win the World Cup – Leah Williamson
Injured England captain Leah Williamson says she would give her other ACL for her team-mates to win the World Cup in her absence this summer.
The Lionesses travel to Australia and New Zealand next month aiming to build on their Euro 2022 success, but do so without Williamson after she suffered a ruptured anterior cruciate ligament playing for Arsenal in April.
Williamson, who, in partnership with immersive football entertainment venue TOCA Social, is fronting the 'Momentum' campaign aimed at driving participation in the women's game, is willing to go to extreme lengths to see Sarina Wiegman's team claim glory Down Under.
"I'd give my other ACL for England to win the World Cup," she said. "That's what I'll believe in until it isn't (possible)."
If the Lionesses can win the World Cup for the first time, they will build on the incredible legacy created by winning the European Championship last summer.
That victory on home soil has seen participation numbers of young girls playing the game rise, but there is still a way to go.
TOCA Social's 'Momentum' campaign will see the venue – based at London's O2 – allocate a set number of playing boxes for women to play as well as a dedicated 'women's hour' in the hope of bringing a minimum of 50,000 women through the doors to participate in the game through both playing and watching football.
Williamson, 26, says she would have loved such access when she was growing up.
"If I'd have had something like this, it would have been better for me," she added in her position as lead consultant for female participation at TOCA Social. "I didn't want to go down to the park and get muddy if I was going to get muddy at the weekend, I just wasn't that kid, I didn't want to be out until all hours on the street.
"If I'd have had something like this, I'd have lapped it up."
On the 'women's hour' innovation, she said: "If I told my mates to come down they wouldn't because they'd just get laughed at by men, or that's what they would feel would happen.
"The conversations I have are more about the social perception of it rather than the actual access anymore. All the right things are in place, it's that social conversation around the game and the normalisation."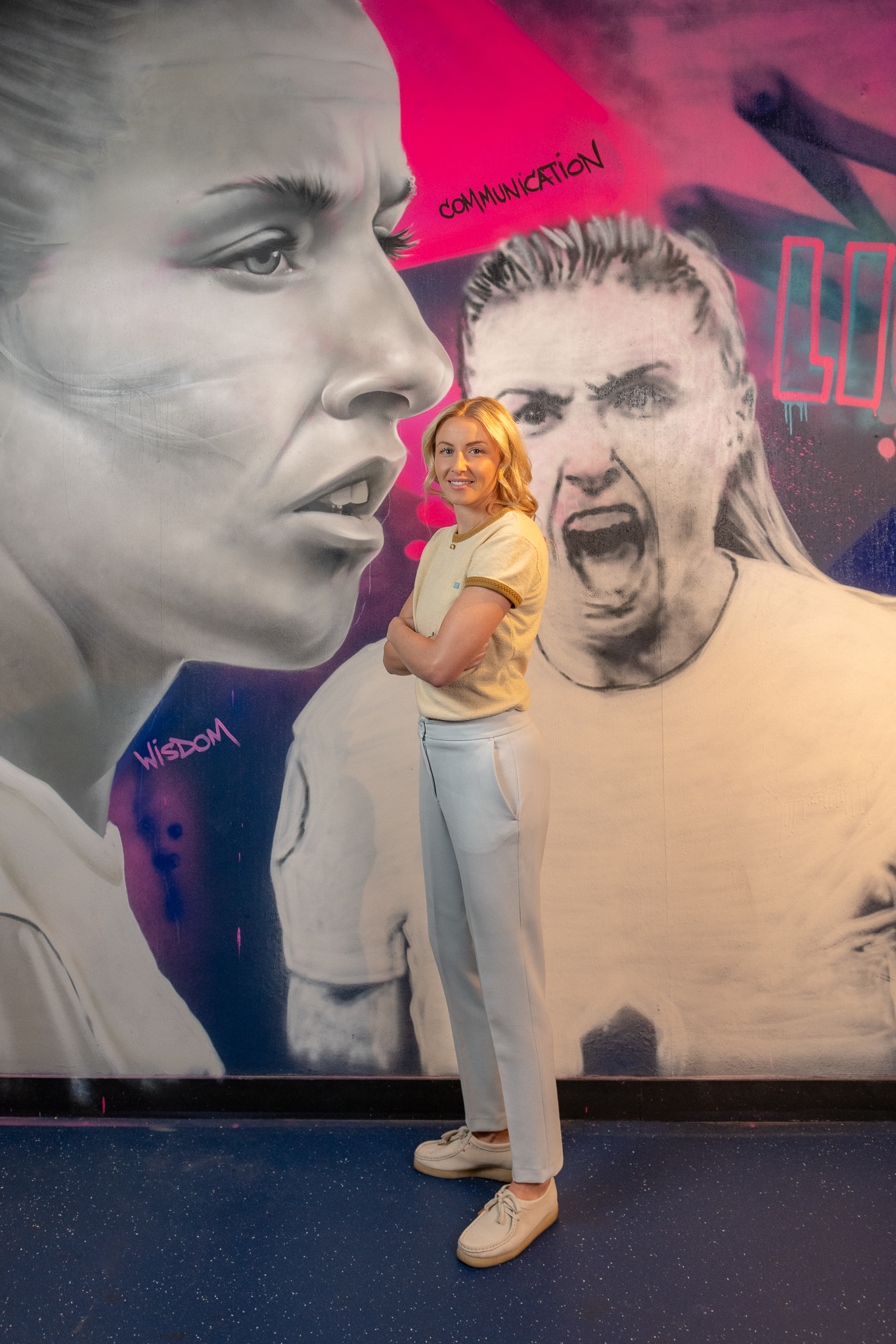 Williamson says that throughout the Lionesses' journey over recent years, the number one priority has been to secure a legacy for the women's game in this country.
She said: "Before every tournament you sit down as a team and you outline the goals and what you want to achieve. And different things have come up – be the number one team in the world, winning is obviously up there, but the thing that always comes up is to leave a legacy.
"We realised in the Euros we knew that the biggest impact we could have would be if we won, then it gets to us being in a position to win it and it was like, 'What are we going to do now for the legacy?' and that was more important to all of us.
"We'd opened all of these doors for young girls, they need to be able to walk through them and know that they can and those two things together are what we'll look back on in 15 years' time.
"I'll remember those moments and remember the party we had after we won, but that is what will stick with me, that's what we did and that's what we left behind."