Adam Idah relishing competition at club and country as he eyes Ireland impact
Adam Idah will head into Euro 2024 qualifier battle with Greece and Gibraltar grateful for both the help and competition provided by two strikers at opposite ends of their careers.
The 22-year-old Republic of Ireland frontman has spent much of the last four seasons fighting Teemu Pukki for a place in the Norwich starting line-up, and now faces a major challenge from Brighton's teenage sensation Evan Ferguson on the international front.
However Idah, who made his Canaries debut as an 18-year-old and won his first senior cap for Ireland a little more than a year later, has not been daunted by either battle.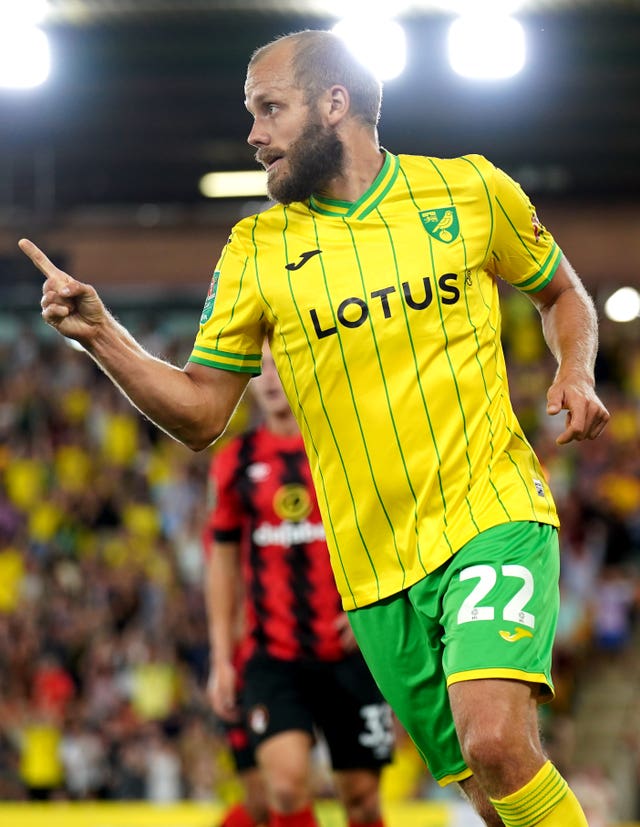 Asked about Pukki's influence on his fledgling career as the 33-year-old Finland international prepares to leave Norwich this summer, he said: "Teemu was massive to me since I came in.
"When I first came to Norwich I wasn't playing many games, and I was really frustrated, but he helped me through that.
"Looking back now, it was stupid of me to be frustrated as he was scoring all these goals, but even off the pitch he helped me, (showing me) what to do outside of football.
"On the pitch, he was fantastic. He's a great player to look up to with all the goals he has scored in championships and the Premier League. He is a great professional."
Pukki's impending exit after scoring 88 goals in 210 appearances over his five years at Carrow Road presents Idah with an opportunity next season, with boss David Wagner needing to plug a sizeable gap, and it is one he is determined to take.
He said: "Every new season is a big opportunity for me. Obviously it was difficult – when he was at Norwich, he was the main man and next season is going to be a big one for me to try to get myself in the team.
"But I think me and the manager know it's going to be a good opportunity for me to try to become the main striker at Norwich. I just have to be the best I can to get in."
In the meantime, Idah's task is to force his way into Stephen Kenny's team for the trip to Athens on June 16 and Gibraltar's visit to Dublin three days later, a process which has become more difficult as a result of Ferguson's breakthrough season in the Premier League.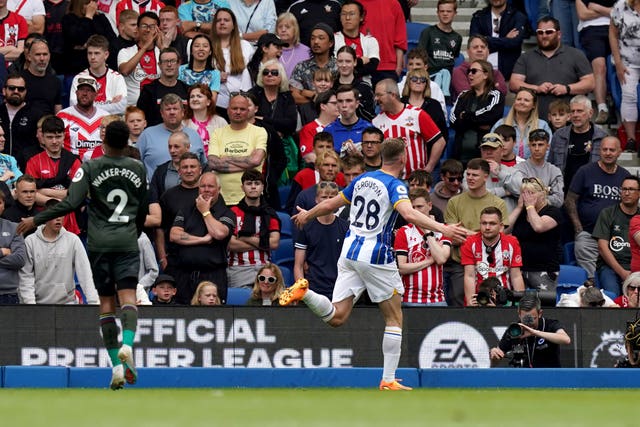 The 18-year-old made 19 league appearances and scored six goals as the Seagulls secured European football for the first time in the club's history, and also opened his senior international account – something Idah is yet to do – in March's 3-2 friendly win over Latvia.
Speaking from Ireland's warm-weather training camp in Antalya, Turkey, Idah said: "He's had an unbelievable season at Brighton. In every team, you need some friendly competition for all of us.
"There's not just Evan, there's five of us forwards all chasing for the same spot and I think we're all doing everything in the right way. We help each other achieve in the right way to the best we can.
"Whoever starts in any game, I think we all support each other and try to do the best we can. That's what so good about this team – there's no ego in this team and we all try to help each other."