Former Wrexham defender Neil Taylor warns club to avoid 'circus' over signings
Former Wrexham defender Neil Taylor has told the club's Hollywood owners Rob McElhenney and Ryan Reynolds to stay clear of signing big-name "over the hill" players and avoid a "circus".
Actors McElhenney and Reynolds have transformed Wrexham since buying the club in February 2021, with the Dragons set to end a 15-year absence from the English Football League after winning the National League title.
Wrexham's promotion has seen them linked with several prominent names, among them former Real Madrid and Wales star Gareth Bale, who McElhenney and Reynolds attempted to lure out of retirement.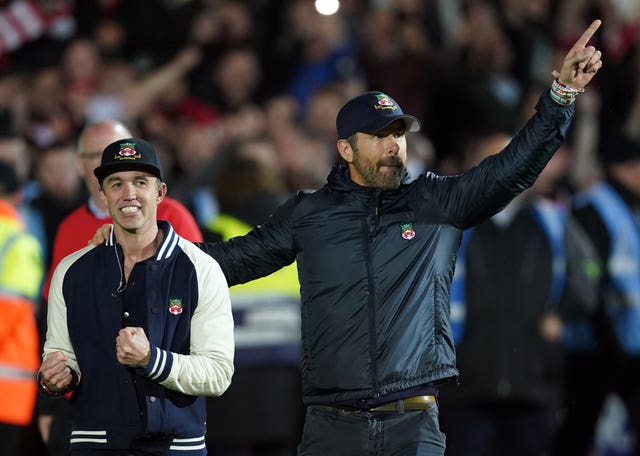 Former Wales forward Hal Robson-Kanu and ex-Blackburn and Norway midfielder Morten Gamst Pedersen, now 41, have also offered their services to Wrexham since promotion to the fourth tier was won.
"It can't become a circus. It's still a football club that needs to be successful because no one will pat you on the back if you don't do it properly," said Taylor, the former Swansea, Aston Villa and Wales full-back who began his senior career at Wrexham.
"Leave those players that are over the hill. I'd say to Hal 'I don't think you're getting in over Paul Mullin. You're retired now and he's a top-class striker'.
"People think League One and League Two is easy but they're not. It's really hard football, harder arguably than when you play higher up with the amount of games, travel and some of the grounds you play at.
"So I'd say to Wrexham, stay clear and go for players who know the league and have been successful in it, players who are hungry to get higher up."
Taylor, who grew up in north Wales at nearby Ruthin, predicts Wrexham will mount another strong promotion challenge in League Two next season.
Several members of Phil Parkinson's squad – among them top scorer Mullin, Ollie Palmer, Elliot Lee and skipper Ben Tozer – have extensive experience playing in the EFL.
"Hopefully that success continues and I don't see any reason why not with the squad they've got," said Taylor.
"They will strengthen this summer but it's already a ready-made team to do well in League Two. But if you're a good player in League One or League Two and Wrexham knock on the door, you're going to go there.
"You'll look at the brand and the commercial value of it and see how Paul Mullin's gone from Tranmere to having a book out.
"It shows how good going to Wrexham can be for your career and agents will clamour to get their players at the club.
"But they've got to be careful who they get through the door because, in my mind, there's no bigger pull than Wrexham below the Championship."
Taylor was 19 when he was part of the Wrexham side relegated from the EFL in 2008 and he admires McElhenney and Reynolds for their impact on the football club and the wider community in general.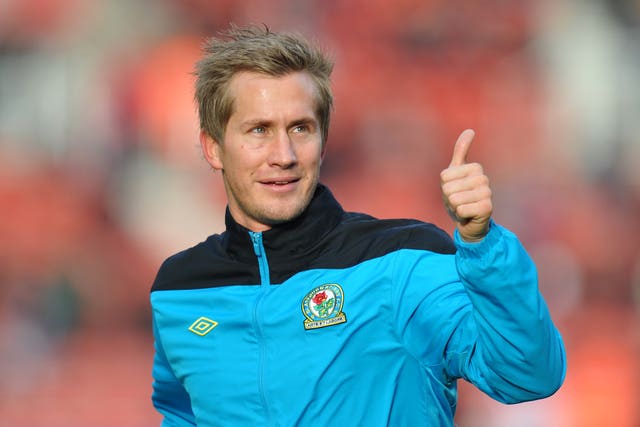 He said: "When I started there – and I was carrying the water for the first team at 16 – the Racecourse was full.
"But by the time you're getting relegated, there were 2,500 in the stadium and you see the decline.
"It was tough for many years, so to see them promoted was emotional because I know many people connected with the club who are still there when I was."