Injury concerns for Kevin De Bruyne and Jack Grealish ahead of FA Cup final
Pep Guardiola admits he does not know if Kevin De Bruyne and Jack Grealish will be fit for next weekend's FA Cup final.
Manchester City's attacking duo, and defender Ruben Dias, missed the 1-0 final-day defeat at Brentford through injury.
The champions, who face Manchester United at Wembley on Saturday as they bid to complete the second leg of an historic Treble, were consigned to defeat by Ethan Pinnock's late goal.
With De Bruyne and Grealish missing completely and Erling Haaland left on the bench, it was a scratch City side and those established stars who did play, like Phil Foden and Riyad Mahrez, had little impact.
But Guardiola said: "Congratulations to Brentford for the victory. It's difficult to faze them, how quick they play, how aggressive they are in all departments.
"I'm pretty sure we would have behaved a little bit different if we needed the points.
"I don't have any complaints of how we behaved, I said to the players just now 'you won the title, enjoy two days with your families and then we will prepare for the first final'.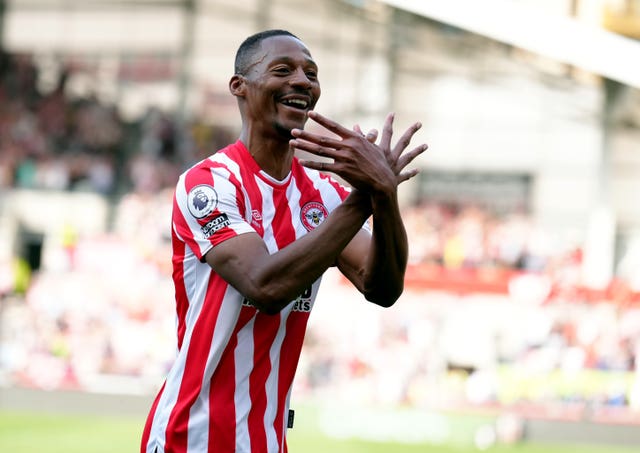 "The guys who didn't play who normally play were exhausted yesterday, mentally completely drained. They needed to rest to arrive with the right energy to face United."
When asked if the players who missed out would be fit for Wembley, Guardiola said: "I don't know right now. Hopefully.
"Ruben, Jack and Kevin couldn't play. It is what it is. I think they will be ready but it's hard to get ready in training. That's why I had to see the players who played today."
Pinnock's 85th-minute strike made Brentford the only team to do the double over City this season, and only the fifth since Guardiola took over in 2016.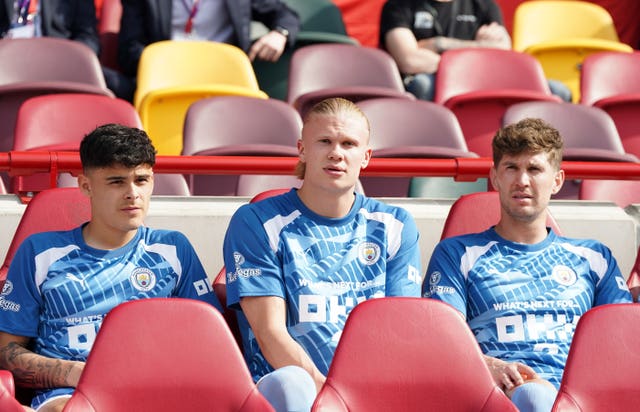 The Spaniard added: "They are the best team by far at set-pieces, they are exceptional. What Thomas Frank has done for years is amazing and the unity of his squad is there for all to see.
"Hopefully we can do better and beat them like we did last season, so we have a target for next season already."
The Bees still needed a double save from goalkeeper David Raya to deny Cole Palmer at the death to end another impressive season on a high.
They had a slim chance to qualify for the Europa Conference League, and although victories for Tottenham and Aston Villa ultimately scuppered that dream, they finished a creditable ninth.
"Of course beating them twice means something, it means even more for the fans, they like that narrative and hopefully City win the Treble," said Frank.
"Ending ninth in the Premier League, getting 59 points – and maybe deserve to have even more – it's incredible the journey we have been on.
"What advice would I give United and Inter Milan? Well, I think we top performed in those two games.
"They are the best offensive team in then world so you need to defend very well and we did, and we were very brave throughout the game. I loved that from my players."